I'm in an extreme state of angry right now.
I ordered, some new business cards and labels online last week, and picked UPS 2-day delivery. It's guaranteed, two days. And Saturdays don't count. And it's been four, and my package still isn't here.
Why?
Despite the fact that I get UPS shipments at LEAST once every two weeks (if not more), and so do my roommates, they somehow can not find our apartment. Come on. Are you serious? This is the THIRD time that it's happened. WHAT WHAT WHAT? So my package was supposed to be delivered Monday night. It was not delivered. I spent 20 minutes on the stupid phone Monday night filing a complaint, and telling them to redeliver Tuesday. At 6 on Tuesday, I called them again, to make sure that they'll be here today. Just spent another half hour on the phone. Usually, UPS is VERY good about keeping up-to-date tracking info on their website. Mine hasn't changed at all, even though it usually says "out for delivery" on the day of delivery.
So I'm sitting here, utterly frustrated and sick of UPS. I paid $30 for 2-day delivery, and it's the third time this is happened. Should I be asking for me money back? What the hell, UPS? What's up? Why do you hate this apartment so much?
Also, don't they have the same guys on the same route, usually? -_-. AAAAARRRGGGGHHH. I'm trying so hard to not just spit out a string of curses at them. LSIJDF:LKSJDF:LKJSDFKJ
It's now Wednesday morning. The package is over 2 days late.They promised to re-deliver today, so it better be here! I WANT MY NEW BUSINESS CARDS!
On a slightly happier note, I made a "Renesmee" bracelet today!
I was going for a simple, cute and classy look at the same time. Although I know Renesmee isn't the simplest gal in the world. Hope you like them =)
Renesmee in Pink:
Renesmee in Purple: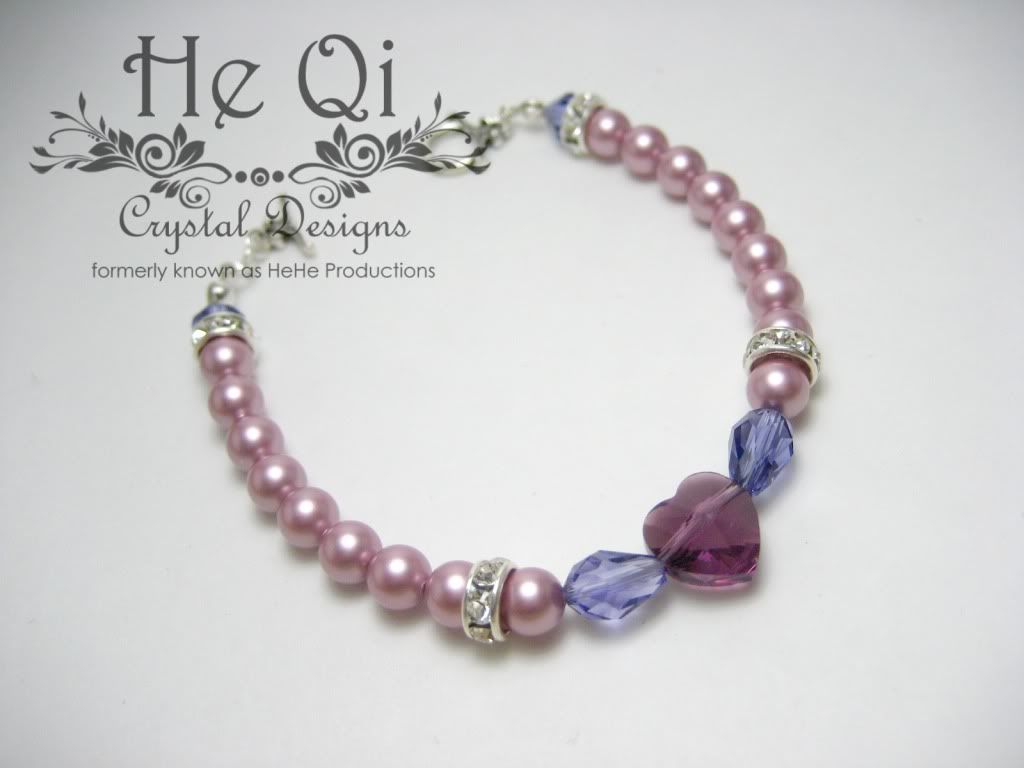 And the ever-so-popular crown necklace is back! Only ONE left! I started out with 5 for this batch =)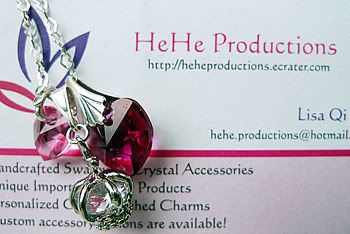 Visit my shop
HERE
.
Email me for any questions/custom orders: heqicrystaldesigns@hotmail.com
Later,
Lisa
PS. I'll be posting a Giveaway THURSDAY night! Stay tuned.