My life is kinda hectic right now. Classes are BUSY! But I'm enjoying them, for the most part, except for Circuits. -_- Lots of group projects for my BME Physiology class-- it simulates the work environment, and I like that =). I don't think I'm going to be posting as often, sorry! But keep dropping by, because I'll definitely have more promos up!
Here's what I've been working on these few days:
A beautiful, stunning (if I may say so myself..) ROSALIE necklace!
Rosalie always felt classy and expensive to me, and I felt like this was just the piece to bring that out. The Victorian link adds to the "vampire" feel of the piece. What do you think?
This particular piece took my days to finish-- I got tired of wire wrapping quite a few times. But the product was worth it!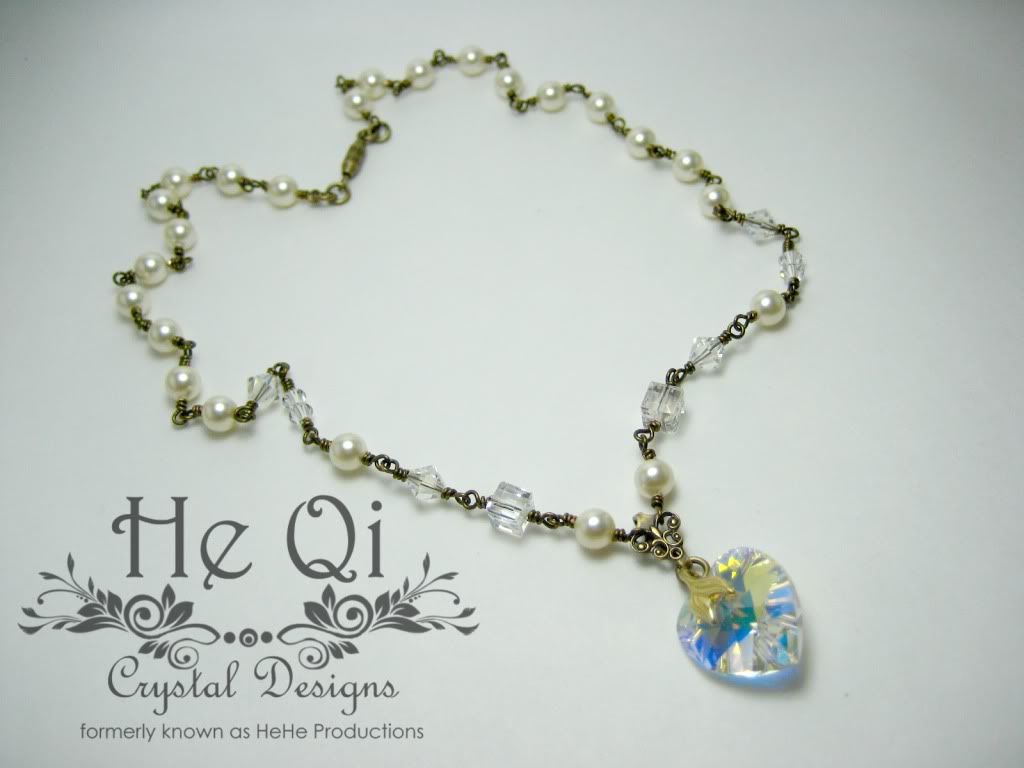 And I got some GREEN crystals in, so I thought I'd make a green version of "Alice"!
I love the FOILED SWAROVSKI hearts. They shine crazy beautifully.
First gold signature bracelet!
I accidentally made this one about 8 inches. Miscalculated the size of the clasp. But isn't the clasp stunning? Here's a closeup: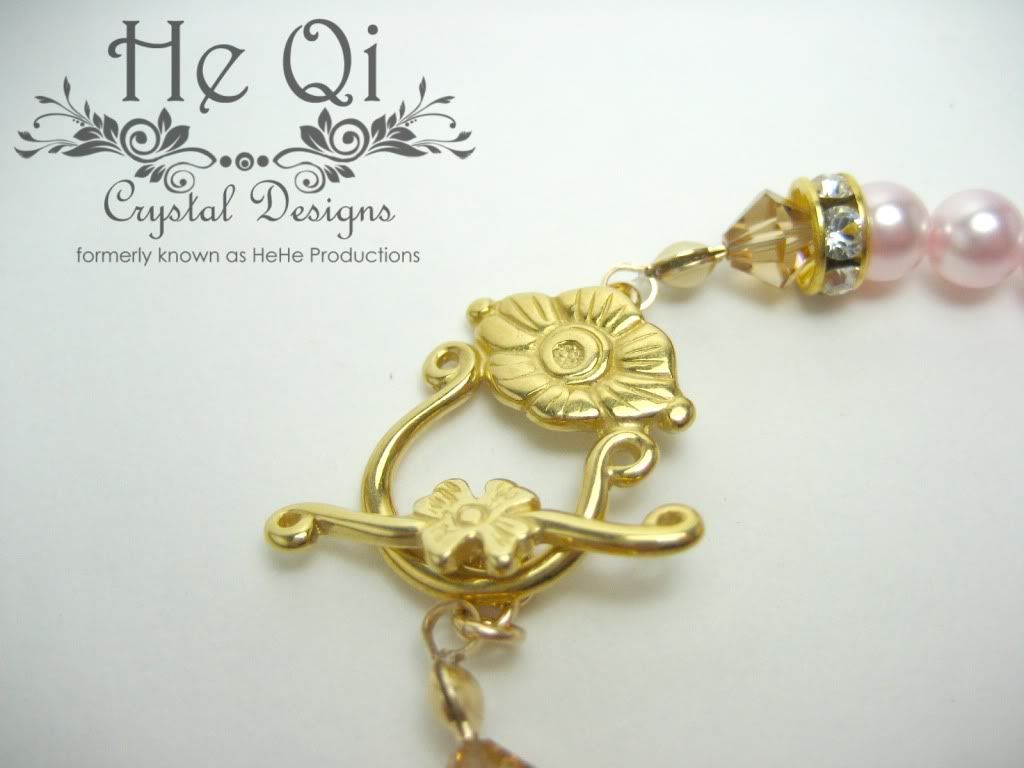 And just a fun piece, inspired by the colors of Victoria's Secret =)
-----------------------------------------
Promos for October 19-20, 2009
Special Discounts for orders
placed and paid for during the above time
. No exceptions, sorry!
Handmade Jewelry Only.
Only one promotion per order
, sorry! And promotions do NOT apply to custom orders.
Let me know you're a reader of my blog!
Email me with your order to qualify:
heqicrystaldesigns@hotmail.com
I will then make a personal listing for your on my site.
Website:
http://www.heheproductions.ecrater.com
Discounts exclude S/H charges unless otherwise noted.
1. Free First Class UNinsured Shipping on ALL necklaces.
2. Buy 2 pairs of earrings, get the third for 50% off.
3. Take 5% off your purchase of over $60 USD
4. Take 10% off your purchase of $100 or more!
5. Buy a bracelet, get the second of equal or lesser value for 40% off.
Don't forget to follow me on
Twitter
! I think I'm going to have RANDOM Giveaways on there!
AND exciting.. I'm having my 5th giveaway by the end of this week! Hint: TWILIGHT related! Stay tuned.
Thanks for all the comments, ladies! I read each and every one, and I really appreciate all of them! Even if you don't have a blog, drop me a few words! I'd love to hear from you =)
love,
Lisa