Reminder:
FRIDAY, October 9th, will be the last day to shop before my shop is paused for the weekend.
This is because I'll be vending for an event called
WITCHAPALOOZA
, and I don't know which pieces will sell/not. So if there's something you want, GRAB IT, NOW! Especially the one-of-a-kind stuff! The most popular stuff recently is my "Alice" collection of necklaces, as well as my hearts on hearts earrings, go check those out at my
SHOP
. As of 10:24 PM pacific time, E-Crater (host of my website) is down for maintenance! I'm not sure when it'll be back up :\
Email me (heqicrystaldesigns@hotmail.com) if you have any questions or special requests!
This was a crazy week for me. SO much homework! I don't remember the last time I had so much homework! Haha. So, I'm glad that's over. I don't have class Fridays this quarter =). Tomorrow is dedicated to making jewelry like crazy, and I'm going to make TONS of origami butterfly earrings!
Meanwhile, I leave you with this, as I go fold some more butterflies.
I'm continuing my "Alice" necklace collection with this piece, Classic Alice: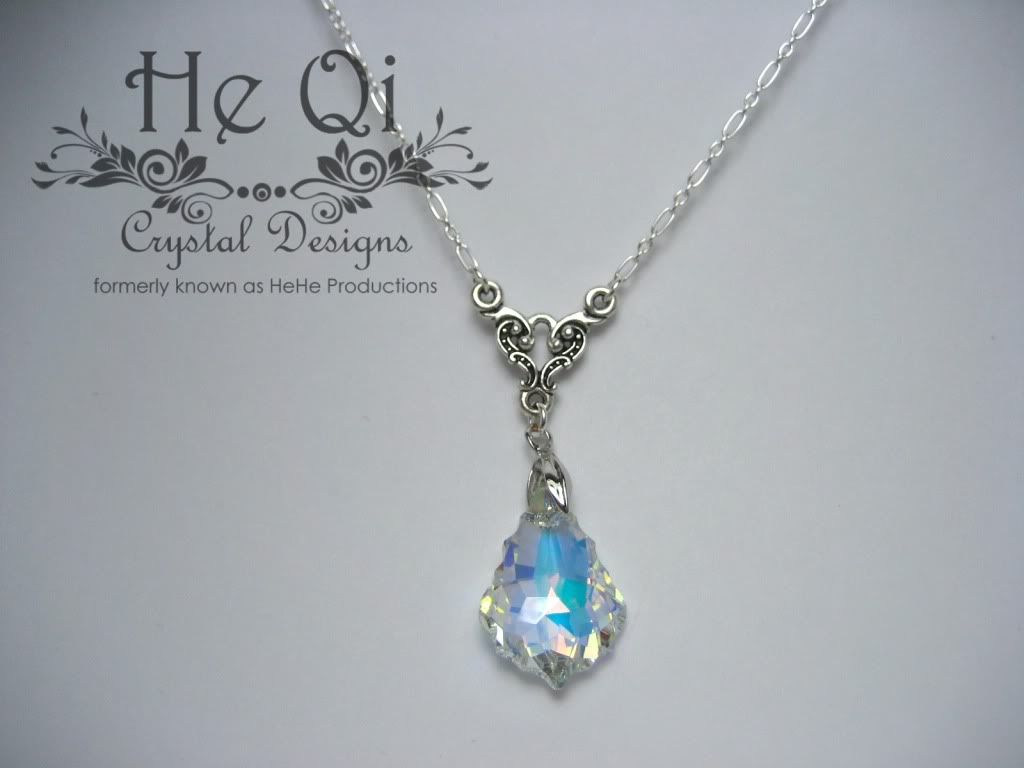 More Victorian styles coming soon! They've been ordered, and I'm just waiting for them to come in =)
And an entirely one-of-a-kind piece: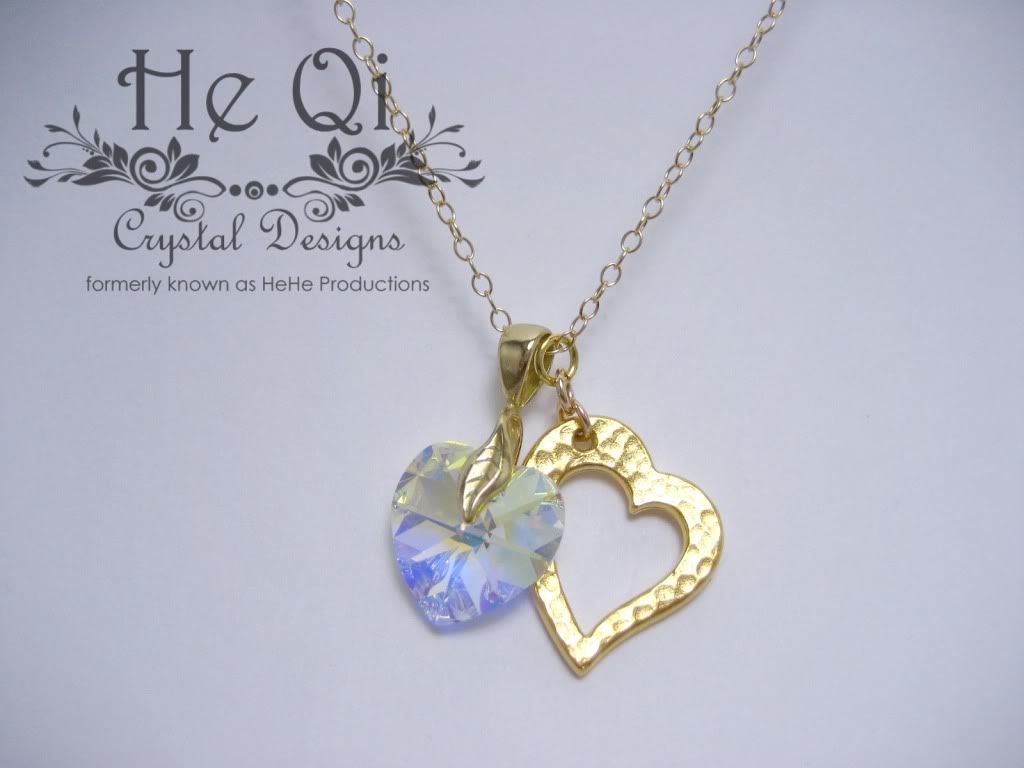 This features a 14mm SWAROVSKI heart in crystal AB, and a gold hammertone outline curvy heart. The combo works well together! Comes on a 18-inch 14K gold filled chain. This one's for the gold lovers! Sorry for the leaf bail, again. I'm working on finding other bails. Only ONE piece available!
And the popular hearts on hearts earrings, in HELIO!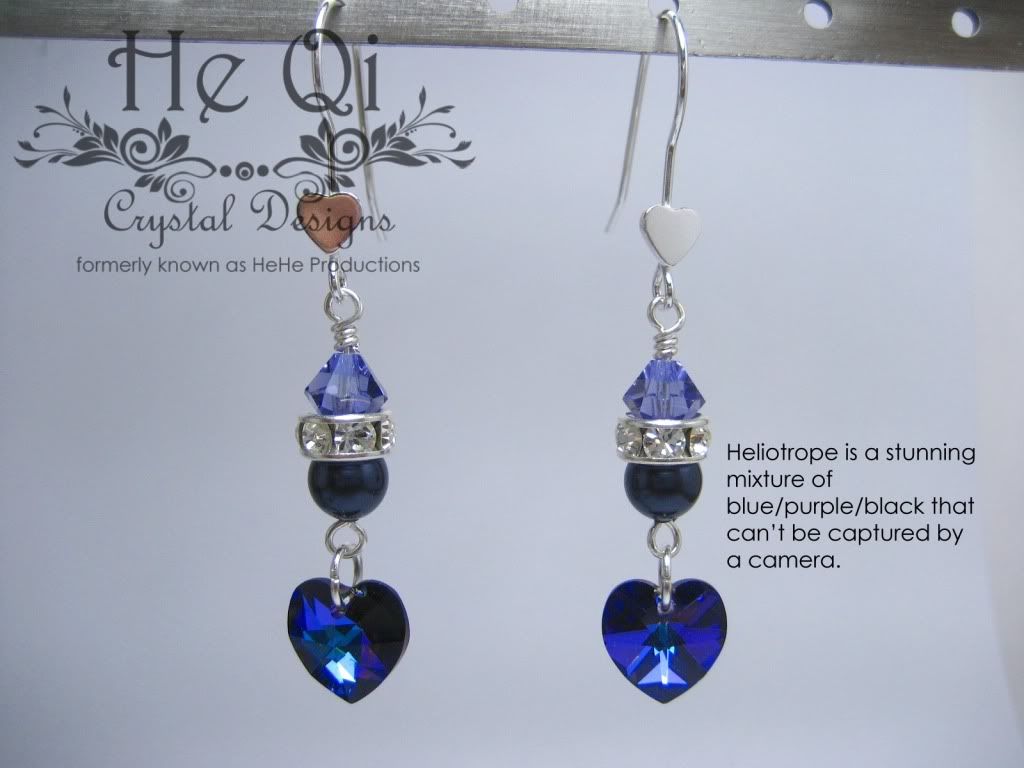 These are the regular (10mm) hearts on hearts, not the large 14mm ones.
I am also SUPER excited, because SWAROVSKI released NEW elements, including FISH and new colors!!! I've ordered those the MOMENT they were released, and you'll see them early next week! I'm first to get in on the new stuff! :D :D :D CAN NOT WAIT.