Aside from making jewelry, I also love baking. Cheesecake, cake, brownies, cookies, etc. My next goal = biscotti. The only problem with baking is that it takes a lot of time-- something I don't have a lot of, unfortunately. One of the things I want to do when I grow up and retire is just stay home and be an amazing housewife. I know, it's so stereotypical or whatever, but I think that kind of life is pretty awesome, actually. My two cents!
Here's what I baked today.
Now, I said I liked baking, never said anything about being able to decorate properly. I'm one of the worst artists you'll EVER meet in your life, lol. I never sketch out any of jewelry designs either.
Sugar cookies in the shape of cats in honor of Halloween, and my famous Oatmeal Heath cookies (the boyfriend's fav.).
I apologize for the crappy photos >.< The lighting in the kitchen is terrible.
If I could send cookies to all the lovely ladies (and gents!) who order jewelry from me, I totally would! Maybe I'll make some mini cookies and box them up all cute and offer them for certain orders .... hhhhmmmmmmmm......
I don't have class Fridays, so I was able to catch up on many of the blogs I've missed out on. I think this entire quarter in general is going to be just as crazy as it has been. Sigh.
I made an emerald/bermuda blue mix Rosalie today:
A funky bracelet. mmm. This is sort of a random design o_O. It sort of follows my moon/heart bracelet style with the three clusters, but not exactly.
And new earrings: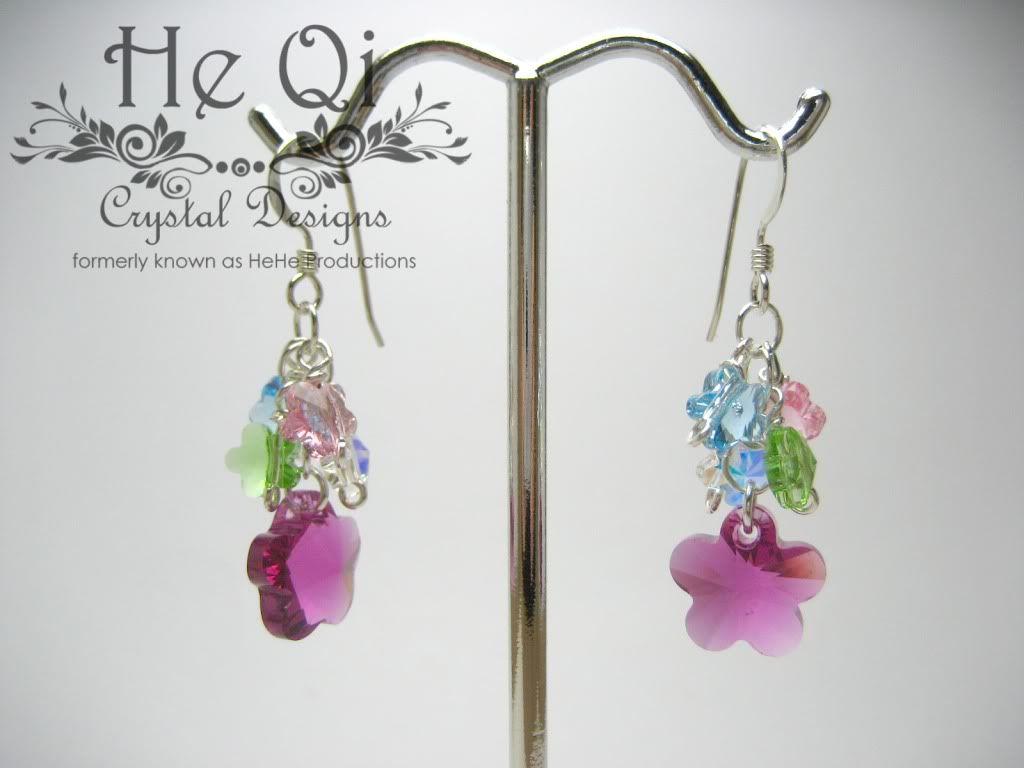 Remember to join my TWILIGHT Giveaway!
Details are on the left side bar!
Visit my
SHOP
.
Contact me at heqicrystaldesigns@hotmail.com for custom orders or any questions/comments.
Thank you for dropping by! All your comments mean a lot to me, and I do read every single one!
Let me know if there's something you'd like to personally see me make, and I'll try to make it happen for you.
Gnite!
- Lisa