I'm going to have less and less time to make things now. But I'm going to try to make ONE new piece every two days or so.
I really, really loved Lord of the Rings (both the books and the movies!), and here's a piece dedicated to the elves =)
"Romance in the forest"
And a black hearts with wings!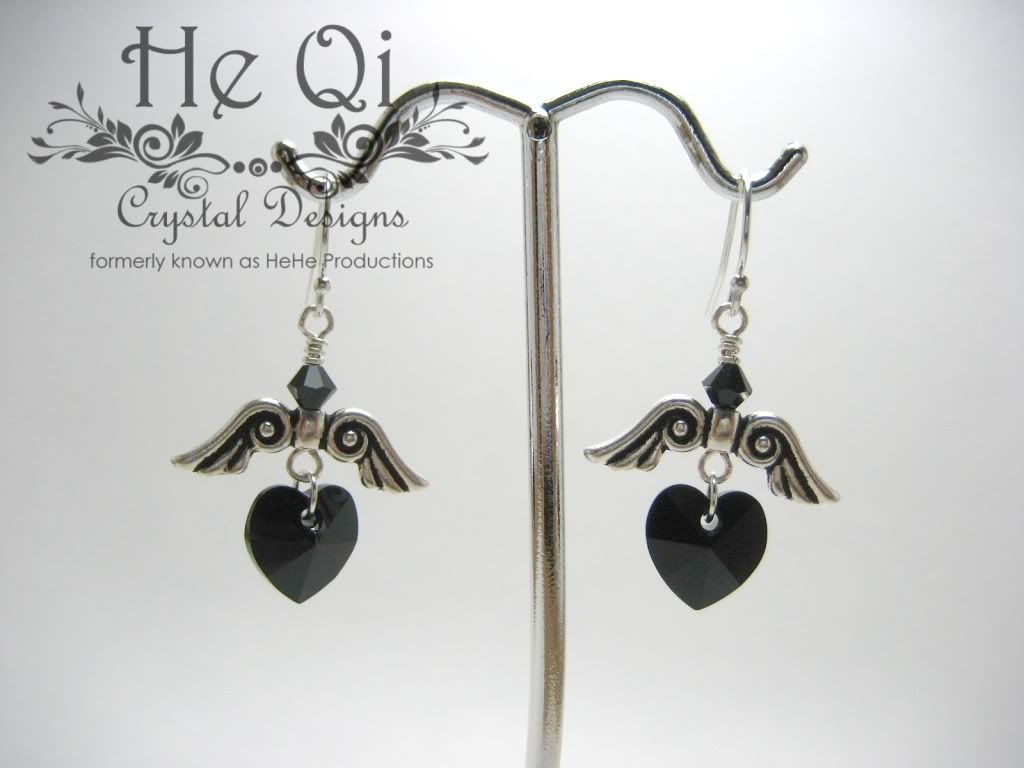 Promos for October 26-27, 2009
Special Discounts for orders
placed and paid for during the above time
. No exceptions, sorry!
Handmade Jewelry Only.
Only one promotion per order
, sorry! And promotions do NOT apply to custom orders.
Let me know you're a reader of my blog!
Email me with your order to qualify:
heqicrystaldesigns@hotmail.com
I will then make a personal listing for your on my site.
Website:
http://www.heheproductions.ecrater.com
Discounts exclude S/H charges unless otherwise noted.
1. 15% off your entire EARRINGS purchase!
2. Take 5% off your purchase of over $70 USD
3. Take 10% off your purchase of $100 or more!
4. Buy a bracelet, get the second of equal or lesser value for 50% off (wow!)
Don't forget to follow me on
Twitter
! I think I'm going to have RANDOM Giveaways on there!
Homework time, for me!
Remember to join my TWILIGHT Giveaway!
Details are on the left side bar!
Toodles!