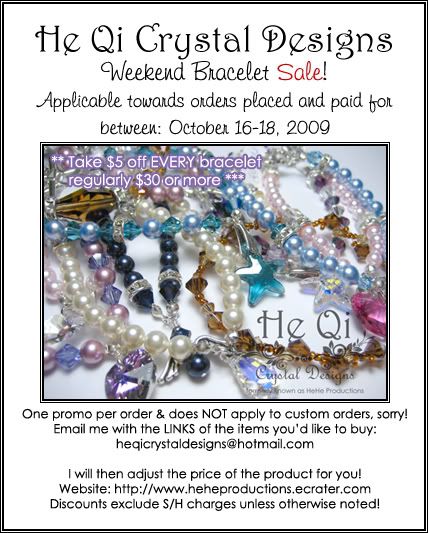 BIG Bracelet sale! Take advantage. Since these bracelets are made with top quality materials, buy them now, and save them for presents in the future!
Help spread the word (either on your blog, Twitter, facebook, whatever...) Comment me with your link, and take an EXTRA $1 off your bracelet! =) Use that image above you like! I pay Photobucket to have unlimited bandwidth =)
New simple bracelet: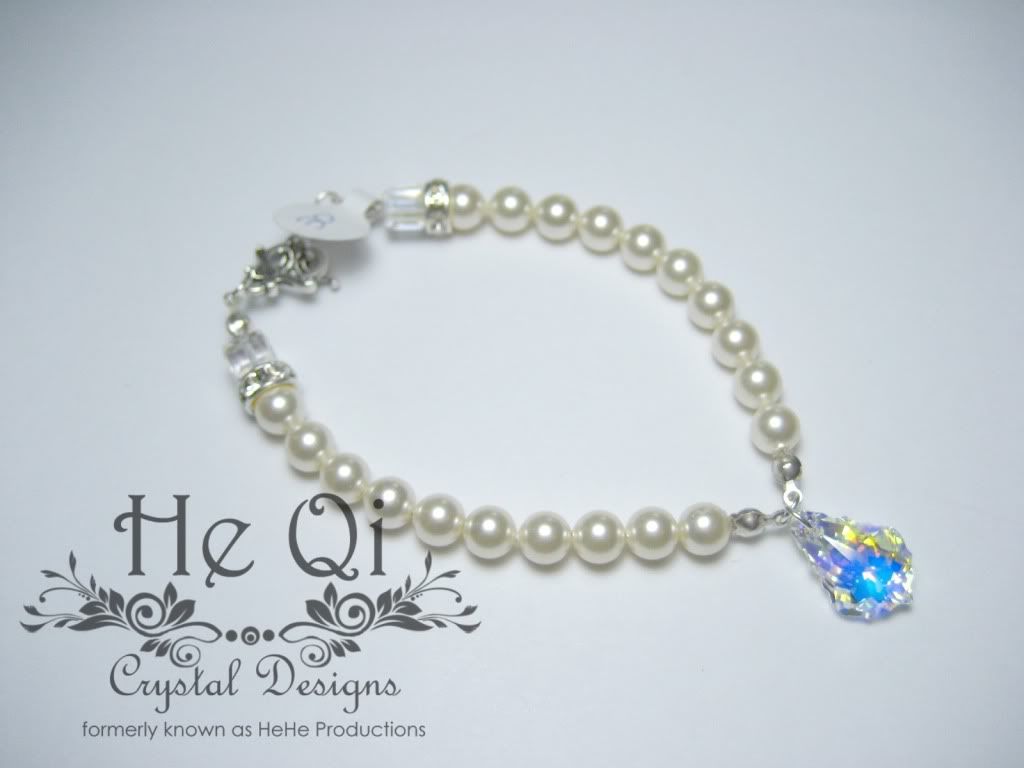 On sale for $25!
Don't forget to support Breast Cancer Research!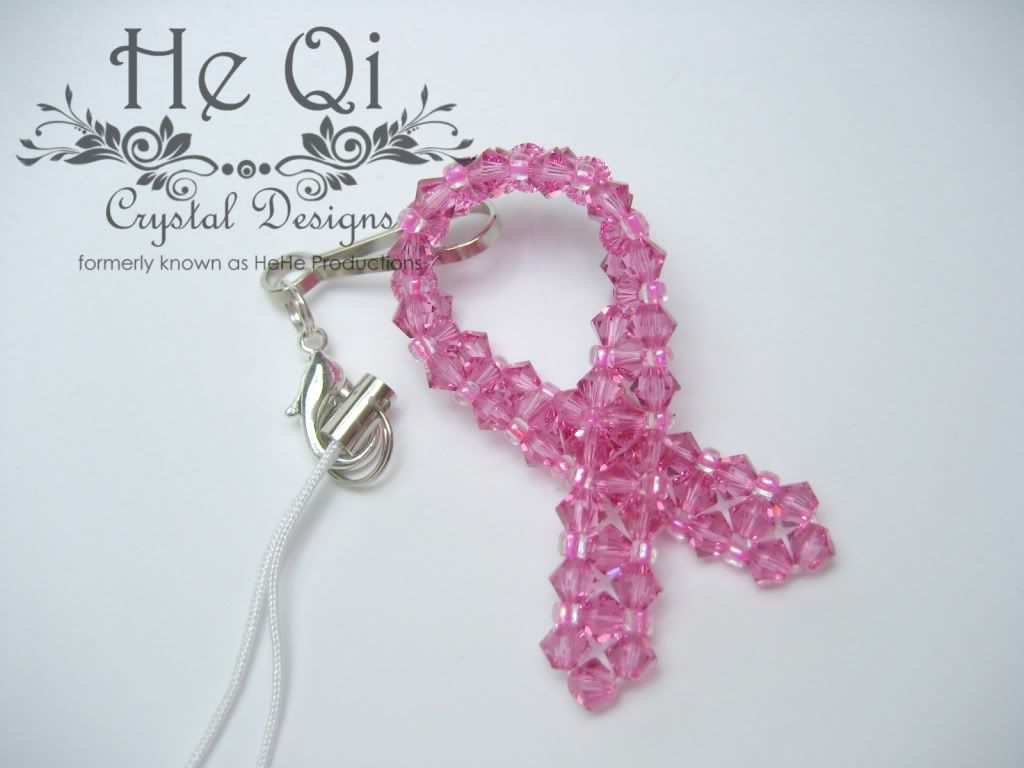 Visit my Shop
HERE
.
Email me for custom orders/questions: heqicrystaldesigns@hotmail.com
This weekend is FILLED with tons of schoolwork for me, so I won't be blogging! But I'm going to be making FISH phone charms. Keep an eye out on my SHOP for those! I probably won't be updating them here.
Don't forget to check out my
SALE
section!
Till next time,
Lisa