Completely not related to jewelry news.....Today is my BF & I's 1.5 year anniversary! We're going to the Cheesecake Factory, yay!
And look what I got in the mail yesterday!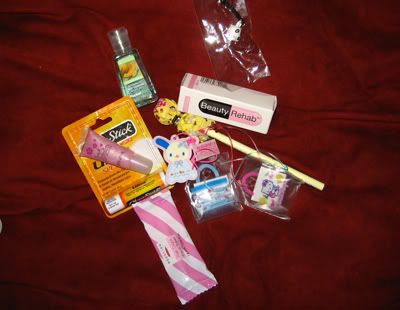 Thanks to JOYCE. One of my HEHE models. She thought of everything! It's funny because I was JUST in need of a new Bath&Body hand sanitizer :X.
Here's a pic of her wearing a necklace and bracelet she ordered from me:
So I'm thinking of starting a "simple and classy" line, where the SWAROVSKI Crystals are a bit bigger, but the designs are simpler. But I'm so used to mixing and matching chains/beads, so it's actually kind of hard for me to make "simple" designs. Here's a first-- I still mixed chains and built everything from scratch, but I think it came out really lovely.
And yes, this line is going to be slightly more expensive-- the larger the crystals, the longer the chain, the pricier the materials get. Please take into account that everything is put together by hand, every chain is measured and cut by hand.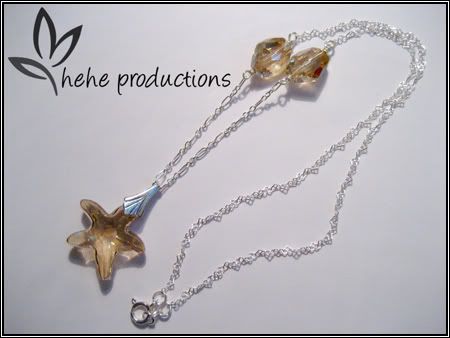 All sterling silver, including the "shell" bail (which I LOVE by the way). It's available for sale here:
heheproductions.ecrater.com
Be sure to check out the modeled pic (by me!) see how the piece actually wears!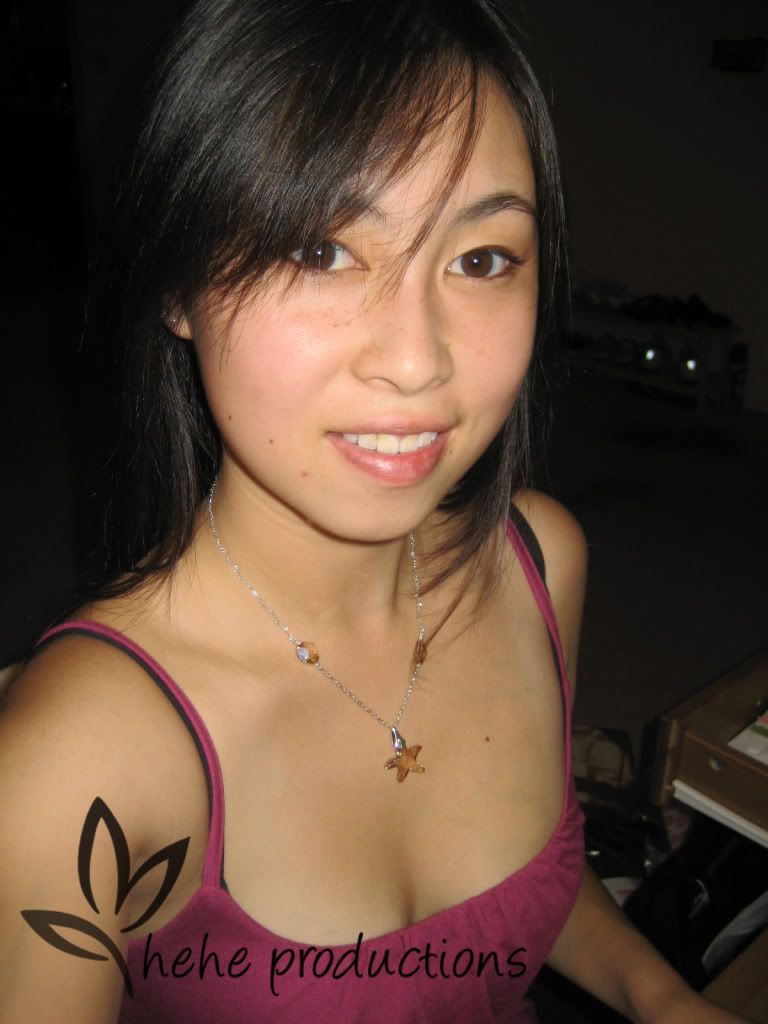 And another beautiful addition:
Starfish bracelet! I LOVE the colors on this one!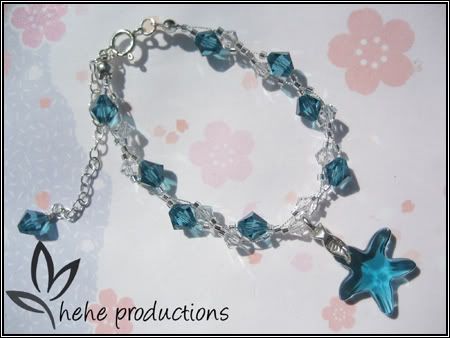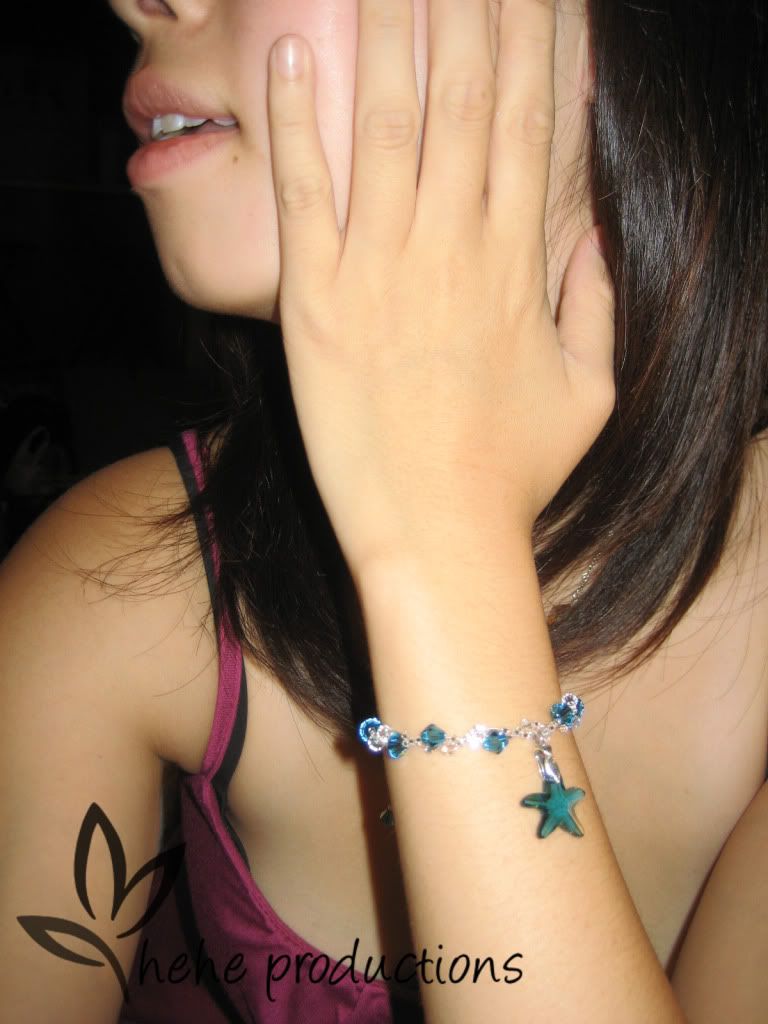 - Lisa
heheproductions.ecrater.com