Just got back from Burgers and Brew w/ the boyfriend, and I'm stuffed. I still have leftover Godiva chocolate cheesecake in the fridge YUM.
So... in the passed, I always collected payments for custom orders AFTER I'm done making the product.. but this is changing as of .. now. I'm taking all payment beforehand. I've lost hundreds over people designing stuff, and completely disappearing on me, and it's very frustrating.
Here's a set that I'm gonna put on sale of the buyer doesn't get back to me in 3 days: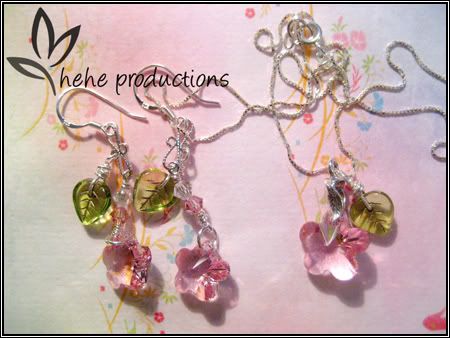 Rawr. Don't do it to me please, ladies.
I was watching Sailor Moon reruns today... when an idea smacked me across the face. See, I've had these SWAROVSKI Pegasus wing pendants laying around for the longest time-- I fell in love with the shape when it came out a couple months ago, bought a few, and never used them. They're a bit pricey, but the rock itself is quite costly-- check the SWAROVSKI website! Here's what I've done with it, though. I matched it up with something else that I absolutely adore-- a crystal "moonlight" heart.
This is what it looks like:
And this is a better photo.. of what it looks like when it's worn-- SO BEAUTIFUL. The post office lady is in love with it. I might surprised with one for Christmas since I see her at the counter every time I mail packages.. which is almost every day.
Ahh! Isn't it super pretty?!
I ordered gigantic (18mm) SWAROVSKI Crystal heart in sapphire, but my supplier sent me a LIGHT one, instead. So I've created this: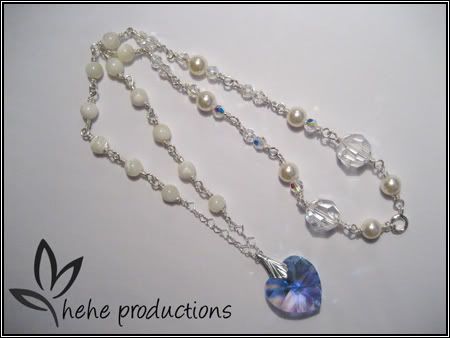 All the pearls wire-wrapped, and then wrapped together by me, by hand. So this entire necklace was made from virtually, scratch. Very classy, large, simple heart. I feel expensive when I wear it, haha.
And I saw these pumpkin charms, and I JUST HAD TO HAVE THEM. I'm going to somehow incorporate them into a Halloween jewelry line... somehow...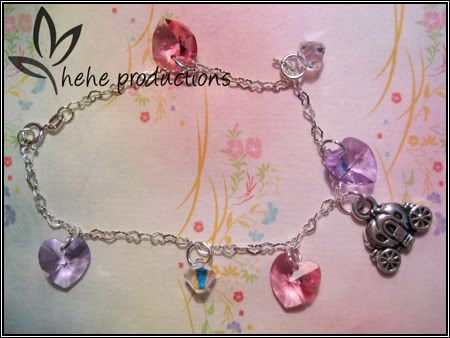 To order any of these pieces, or to customize your own, please visit heheproductions.ecrater.com
OR
E-Mail me at: hehe.productions@hotmail.com
- Lisa
P.S.
Once I get 30 followers, I'm going to have another giveaway! A bigger one this time :D