So.... meet Achilles: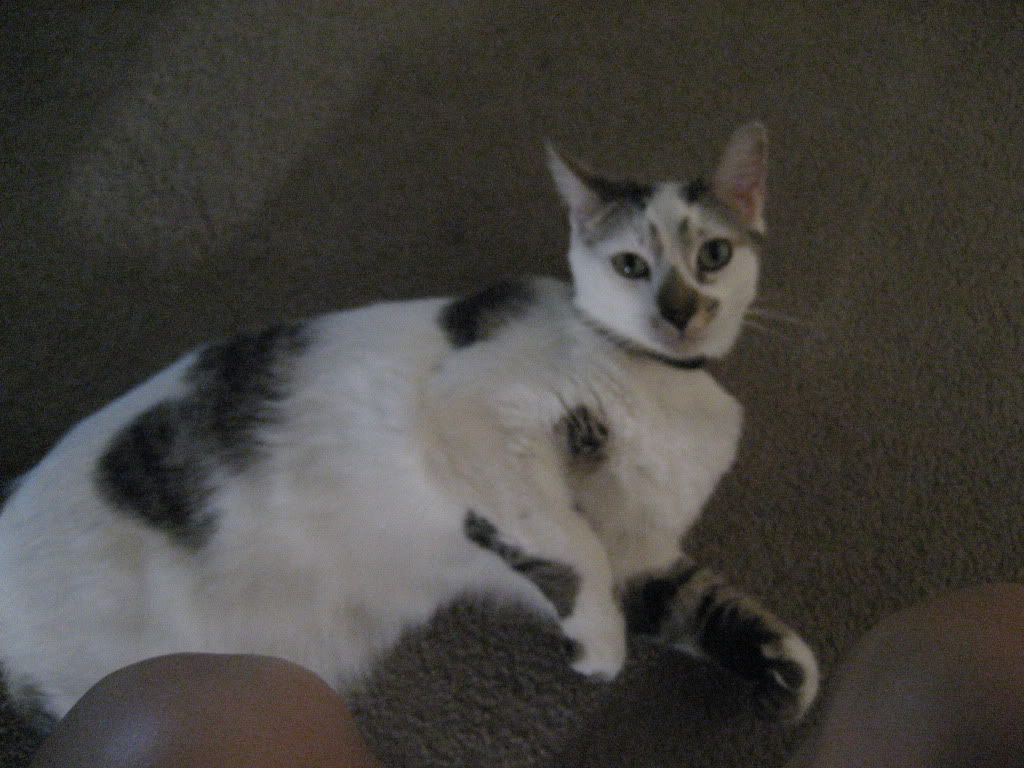 He's my friend's cat, and my BF and I are taking care of him for a while. He's a year old, and was a stray kitten. He's grown to be super human loving..... quite the attention whore. He's super soft, super cute, and we're all whipped, lol. He loves tummy rubs, is pretty vocal... kind of acts like a dog.
Yes, I'm wearing the blue Cinderella Pearl bracelet (see below!)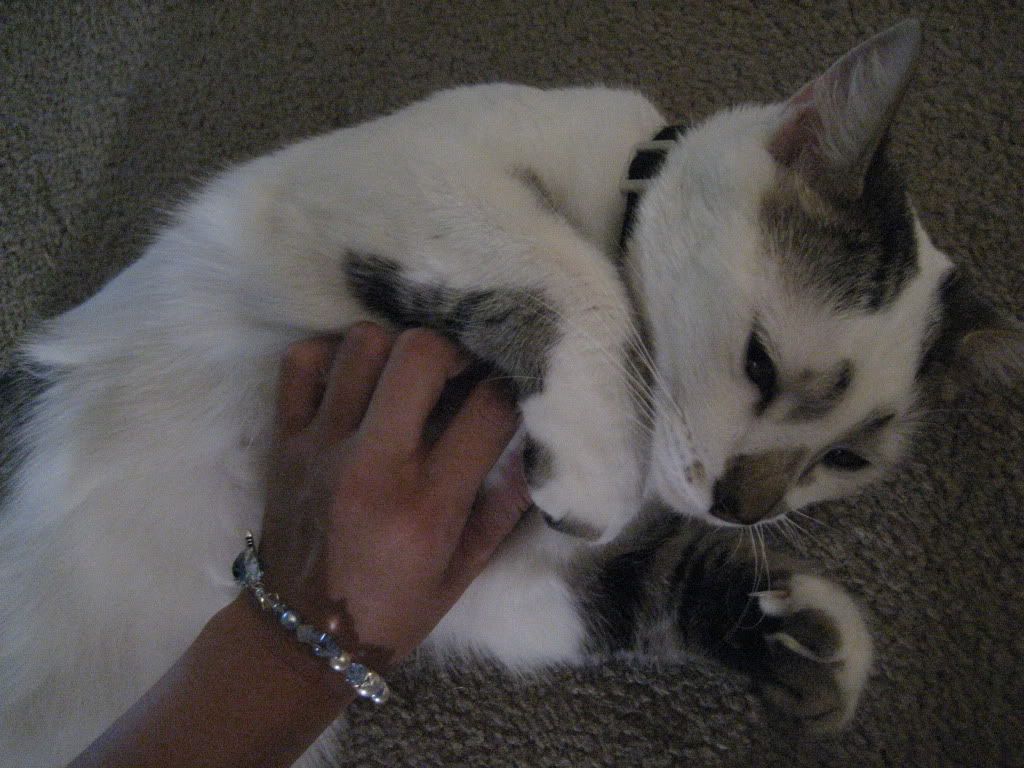 He's got this thing for dipping his paw into people glasses and just.. drinking that way, lol.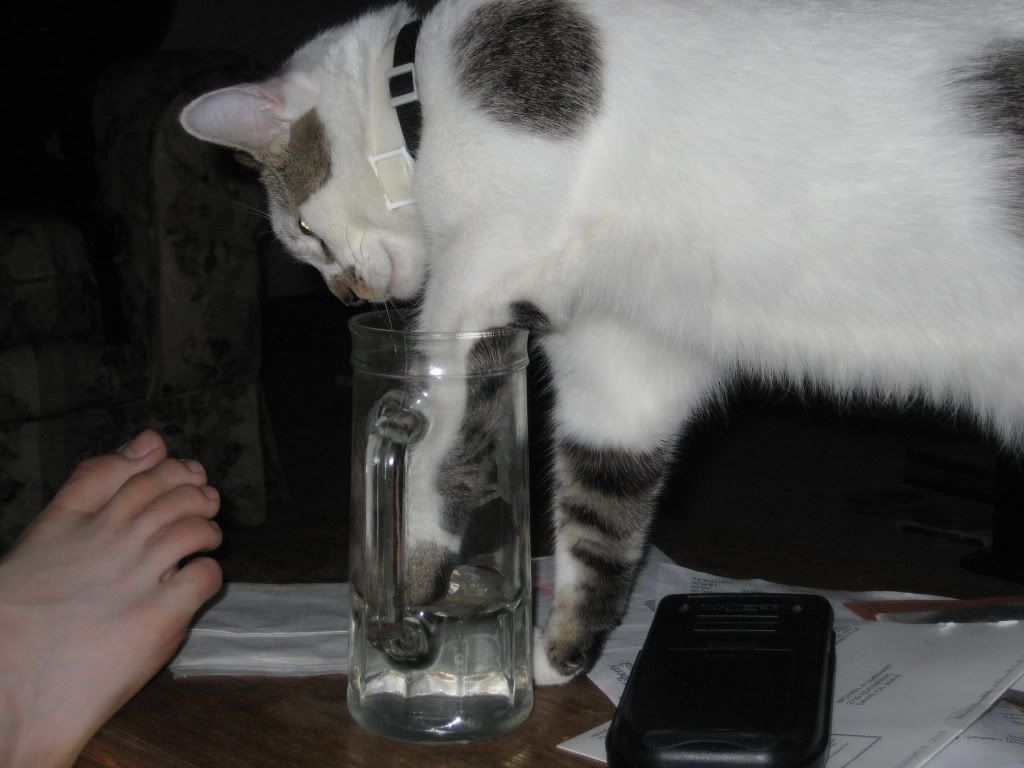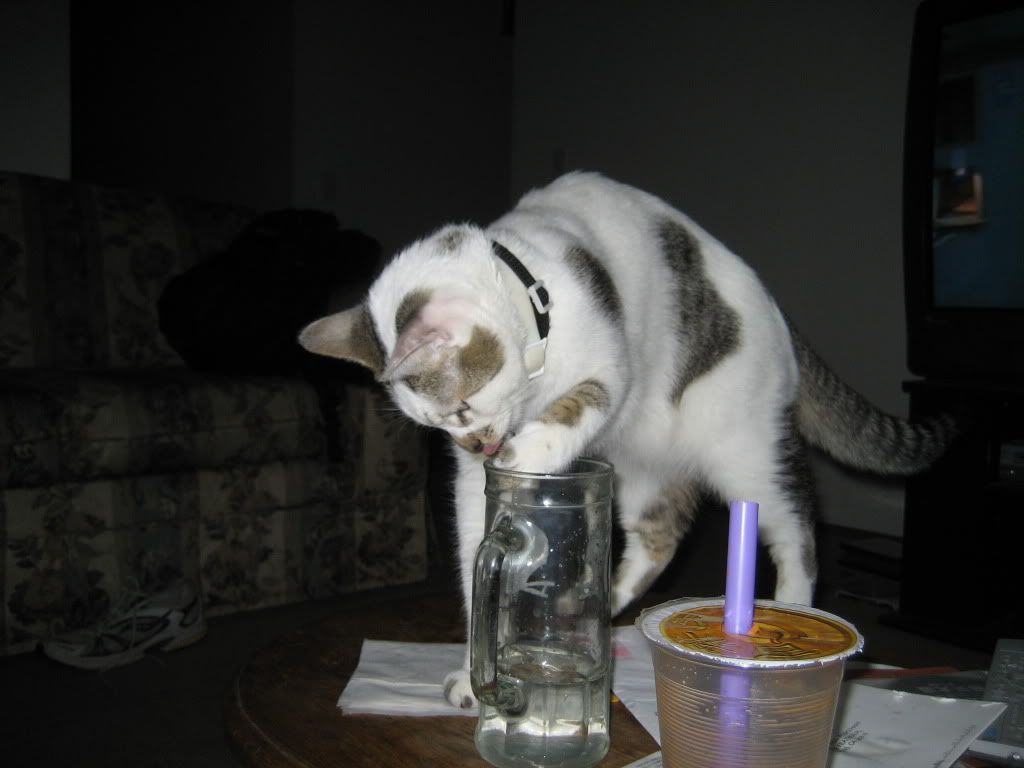 ------------------------------------------------------------
Today, I was waiting for FEDEX to deliver some stuff... a hand display included. I finally got it! Haha, it looks a little funny because all the fingers are so long and slender compared to a real hand... but it'll make for some beautiful jewelry pictures =)
Introducing...
Butterfly Garden Necklace: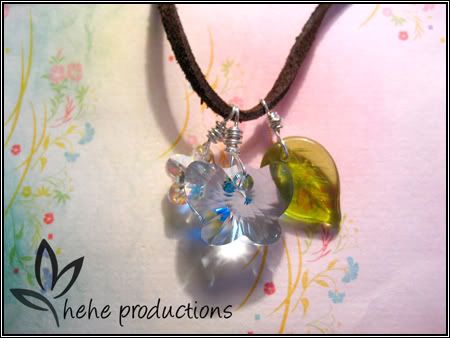 I love the large butterfly. I was going for an earthy theme-- leather string really held the piece together as the symbol for "earth".
Twilight Inspired Threaders: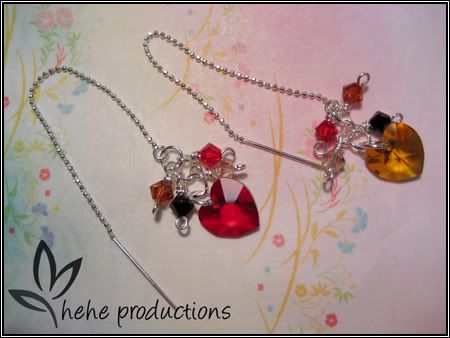 Whoever gets these should wear them to the new movie coming out later this year! But the red heart represents Bella, and the topaz is Edward. The mismatch... really works, and I love it.
Tahitian-green Celtic Bracelet:
I always loved the tahitian green color-- beautifully deep. I combined the green together with a blue-green SWAROVSKI heart. Topped it off with an antique silver celtic heart bead.
Blue Cinderella Carriage Bracelet: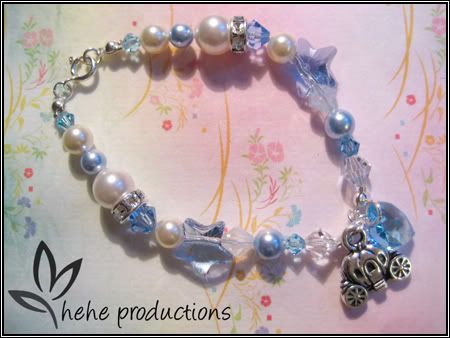 My inspiration for this piece was the color of Cinderella's dress.
Pink Cinderella Carriage Bracelet: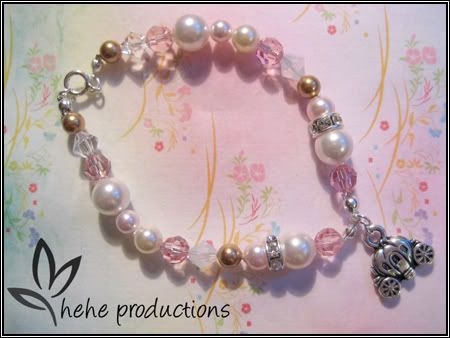 Clean and girly!
Violet and Fuchsia Garden Bracelet: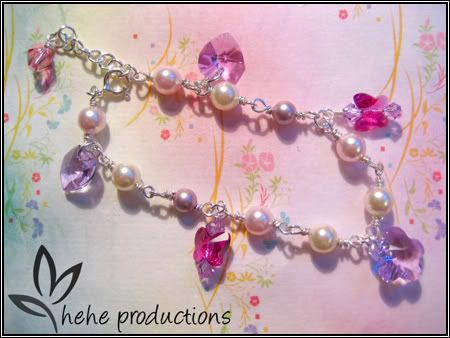 Super girly bracelet =). Pearls and pink and violet, woo! Super sparklyness!
A little something for those of you who follow my blog...
If you purchase anything between now and August 15, 2009, let me know you follow my blog, and you'll get FREE SHIPPING on your order! ($3 ish value!) Just let me know that you're a follower.. or just post with your order with the link to the item.
Here's my shop: heheproductions.ecrater.com
And... once I get to the 30 follower mark, I'm having a giveaway!
What would YOU GUYS like to see being given away? Earrings, Necklace, Bracelet or Cell Phone/Bag Charm?
Drop me a line, let me know!
<3
Lisa
heheproductions.ecrater.com