There's a big update on my website
HERE
. Today's post focuses on the pieces that I'm most proud of =).
Purse/Phone Charm!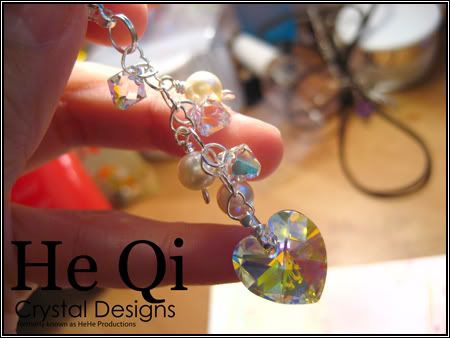 What I love about this: Extremely versatile-- the color matches ANYTHING. Really shiny heart. Classy pearls and bicones.
Flower Earrings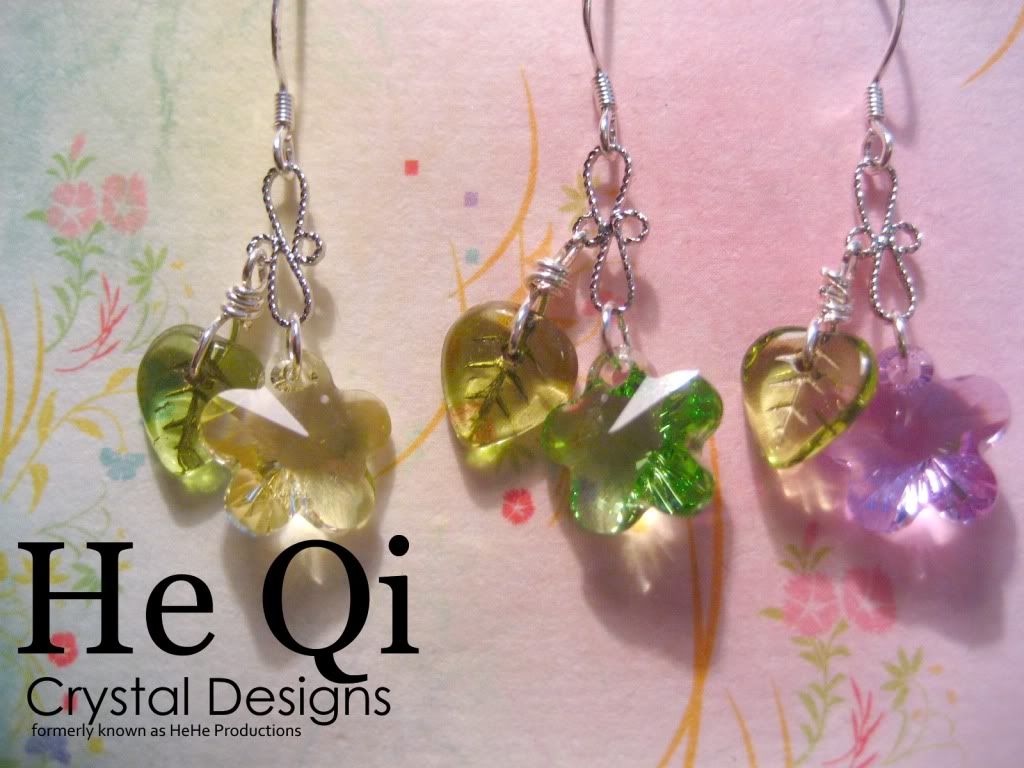 I love Czech leaves. Matching them up with the SWAROVSKI flowers really makes beautiful designs.
Every SWAROVSKI jewelry artisan has a "signature" heart necklace, and I think I've found mine.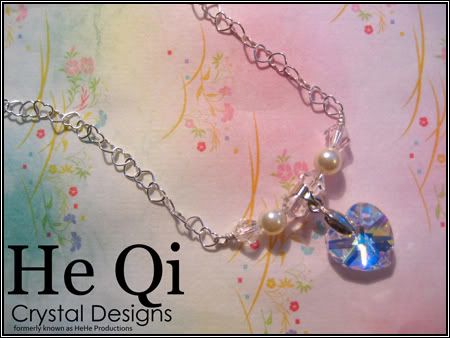 Crystal and pearls are a classic. You can see modeled pix on the website link above.
More heart earrings: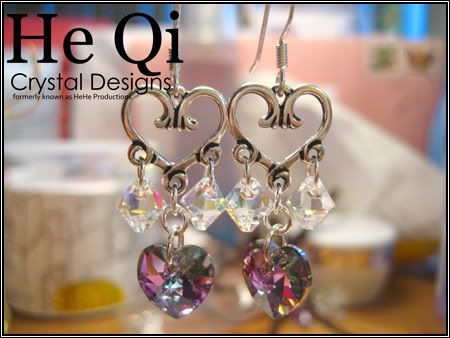 I love antique silver heart links! Depending on how you guys like these, I'll order more, any requests for other colors?
Purple Heart Bracelet: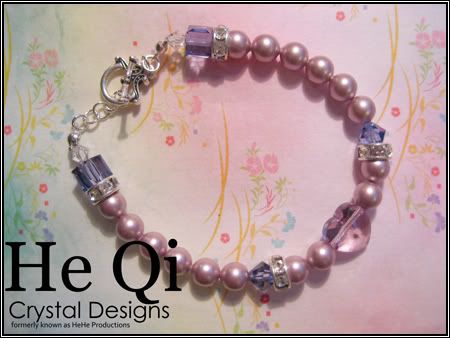 The hearts are a great addition. I'm going to be doing more of these in other colors soon. I'm out of bracelet findings... I've made so many bracelets recently. This particular piece is ONE OF A KIND.
FOLLOWER SPECIAL
: Get this bracelet + Free gift for only $20 SHIPPED! Email me to claim!
I also have more necklaces/earrings up on my site. Too many to post here.
Enjoy!
Lisa
WEBSITE:
CLICK
E-MAIL: heqicrystaldesigns@hotmail.com