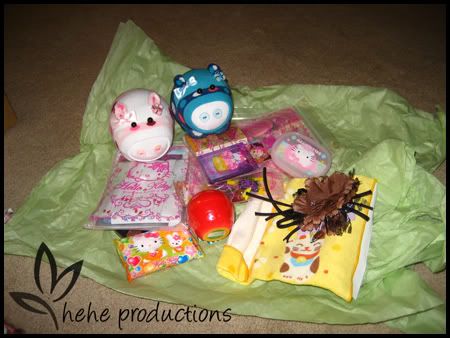 Today, I came home from my parents' and found a GIANT package waiting for me... it's from
RINA
.
I found Rina's blog randomly browsing blogger about 2 weeks ago, and fell in love with the sock piggies that she makes. I asked her if she wanted to do a swap, and she agreed! She even included a bunch of ultra awesome goodies in my package! More than I ever expected.
Here are her amazing piggies: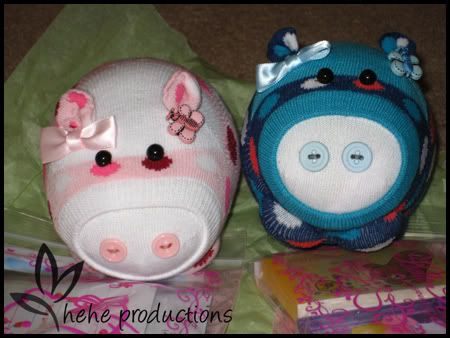 Rina, thanks so much! These are amazingly cute. I'm going to put the blue on in my bf's room, lol =)
And she even included this: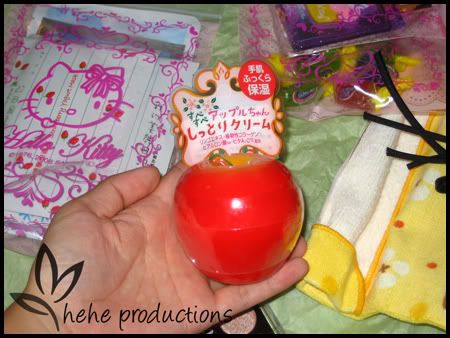 Apple scented hand cream! I have one right now, and I LOVE IT. She's a mindreader.
Anyway, go check out her
BLOG
. She's also having a handbag giveaway right now!!!
THANK YOU , RINA!
* I have a little something else coming for you in the mail... watch for it!
And one of the ladies who ordered the CROWN necklace was kind enough to take an appreciation photo =)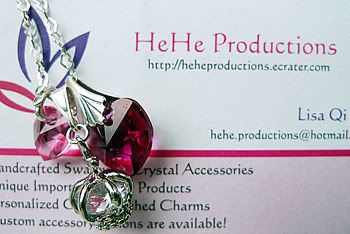 Beautiful, thank you!
And this necklace is BACK IN STOCK! Thank you to those who waited!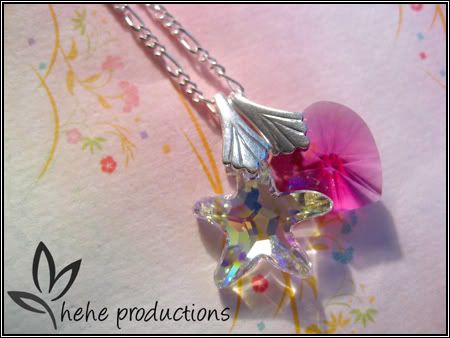 Get it
HERE
.
A little treat for today...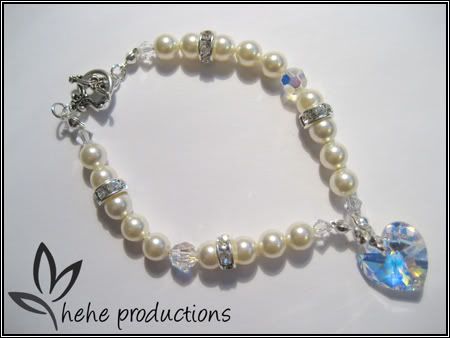 Is ON SALE for $25 shipped ONLY! Drop me an email if you're interested: hehe.productions@hotmail.com.
See the full description and extra photos
HERE
.
MUST BE A FOLLOWER OF MY BLOG!
I'm too tired to make things today, more will be up tomorrow!
See ya,
-Lisa
heheproductions.ecrater.com
PS
Once I get to 100 followers, I'm having another giveaway! Bigger things this time... necklace!