I remember when I first started selling... to build my reputation, I began pricing things really cheaply. A lot of you have mentioned that my prices have risen a lot in the passed few years, and you're right. I'm started to really understand the value of handmade goods-- I've been under pricing my stuff all this time. Right now, this is what I think a reasonable price is. I use a set formula to calculate the cost of a piece, and eyeball it in case I feel like it's not reasonable. If you have any questions on pricing, please let me know.
Last night, I made a new category on my E-Crater site. It's a compilation of all the stuff that I made, but is now sold out. Just to give you an idea of what I've done. Here's the link in case you want to browse:
http://heheproductions.ecrater.com/category.php?cid=871580
That's a very small portion of what I have available. I'm not even sure if I'm going to get around to adding most of my previous work on there.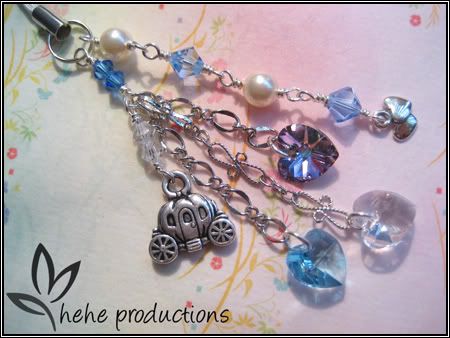 In honor of the Cinderella bracelet I made yesterday, I made a necklace to sort of match it. The triple heart bail on top of the 14mm SWAROVSKI heart crystal is truly beautiful. I'm trying to figure out how else I can utilize it.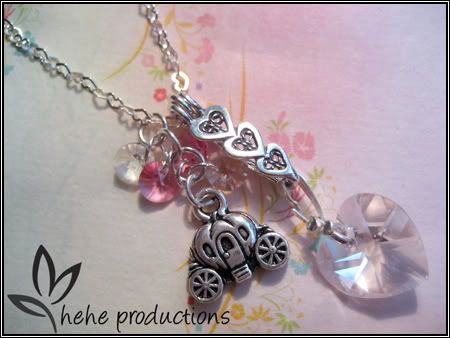 Once I get 30 followers, I'm having another GIVEAWAY!
CHANGES COMING... hopefully before the end of the year?
- my own domain for my official website
- a new logo. a better logo. I'm having someone helping me on this already :D I've been looking for logos forever, but nothing seems "just right"
- expanding the simple and classy line ... already working on it
EDIT~!
Thanks to GLORIA for making this review!
See ya later,
- Lisa
heheproductions.ecrater.com