Come join my GIVEAWAY!
http://heheproductions.blogspot.com/2009/08/hehe-productions-giveaway-2.html
--------------------------------------------------------------
Some new simple and classy stuff, by request =)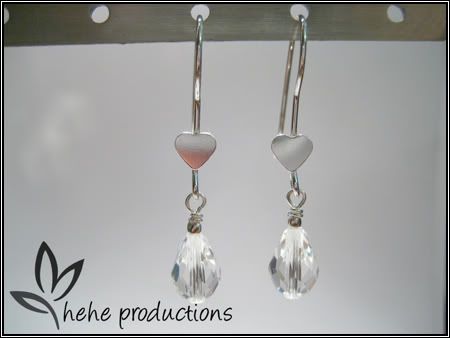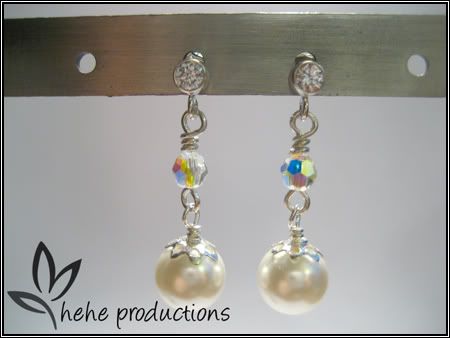 You guys love starfish, hmm? What is it about starfish?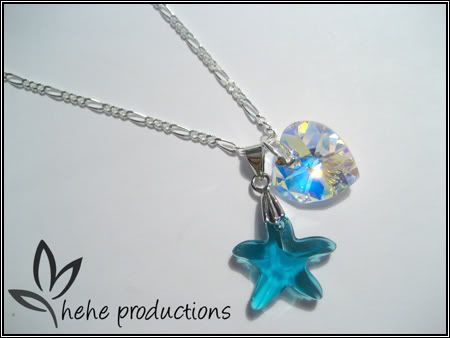 This particular piece was inspired by JOYCE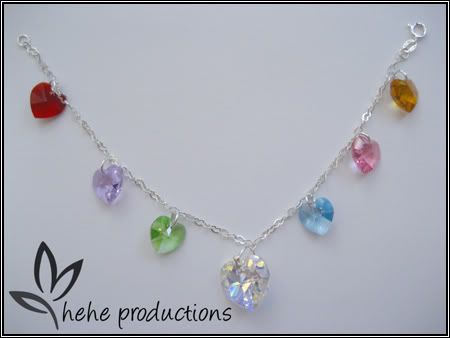 She ordered a rainbow heart bracelet from me once, and I decided to bling it up and take it to the next level with a giant heart. woooo
I got some RUBY baroque pendants in the mail today, and couldn't wait to use them. Here's a simple pendant, but super cute!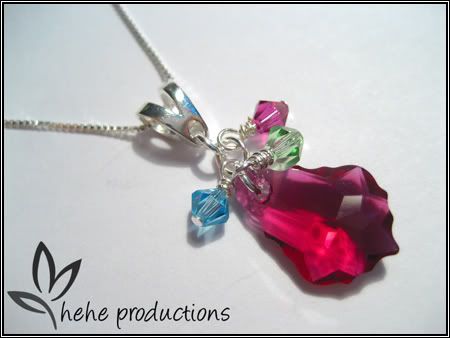 For those of you who have known me for 3+ years, I've brought my antique silver bows back! I only had ONE pair of these available when I made them first, and it sold VERY quickly. But back then, I wanted to focus more on PURE Swarovski, so I kind of abandoned the silver charms. But I think silver charms are coming back!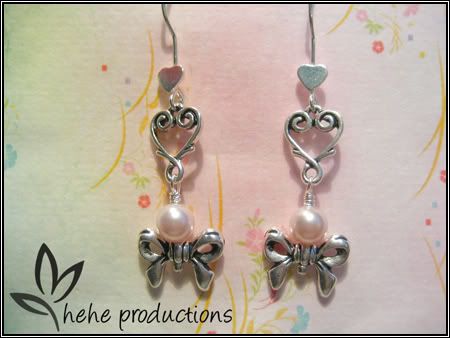 EDIT:
DSK Steph also has the pearl/bow combo, sorry Steph :(, I didn't get a chance to go through the rest of your blog to see that you sold these in the past-- just saw it in your recent post. I've taken it off sale.
I've also got MORE silver charms .. castles, pirates & MORE. I'm so excited to make Halloween jewelry!
If you want to purchase anything here, please visit:
heheproductions.ecrater.com
Best,
Lisa