I wasn't very concerned about the way my body looked until my sophomore year of college. I was stuck at 5' 3", my heaviest being 128 lbs.... most of which was fat, with the exception of legs from playing badminton.... and my right arm, lols.
Anyway, soph. year, I decided that I wanted to look and feel better, hotter wooo. I was surfing SOOMPI FORUMS, and I came across the TURBO JAM thread. It's been something that I swear by ever since. I've been doing it for a good at least year and a half now, and it really helps you stay in shape. A few weeks after I did it, I already toned and slimmed. I'd do at least 3 Cardio Parties (40-50 min.) of cardio 3 x a week, and abs/strength training 3 times a week. If I have more time, I do more workouts. It's great because they have a 20min workout for when you're short on time, and a 20 min. ab work out that's wonderful. I take one day off every week. You need this time to rest your body. It's important to both combine cardio and weights to help tone and maintain muscle definition. I've never had a tricep before, till now.
Turbo Jam Cardio is a combination of kick boxing, slight dancing, and a little martial arts. It engages more parts of your body at once so that you burn more calories in a shorter amount of time. Of course, your results are only what you put into the work out-- so make sure you really work and don't be lazy!!
Now, I'm 115 lbs. And I feel good. I'm by no means skinny, but I'm healthy and strong. I also run 2 miles at least 3x a week, and have taken a cardio party out of my routine. Running is also a great way to stay trim. If you have time, long walks help, too.
This was just something I wanted to talk about-- I know a lot of us are idle.... cmon we're CRAFTERs. We like to sit and make things. Working out isn't exactly at the top of our priorities. Having classes makes it even harder to find time to work out. But it's really something you need to MAKE time for. I'm a BioMed Engineering major, so I take 3 engineering classes and 1 GE every quarter, keep up my jewelry business, and somehow manage to find time to work out. If I can do it, so can you. Keep yourselves healthy!
-----------------------------------------------------------------
New work:
So... I gave my TSNs a little something extra, enjoy!
I got a suggestion that I should mix SWAROVSKI with my RHODIUM charms, so I'm doing just that. What do you guys think? I'll have more of these up soon!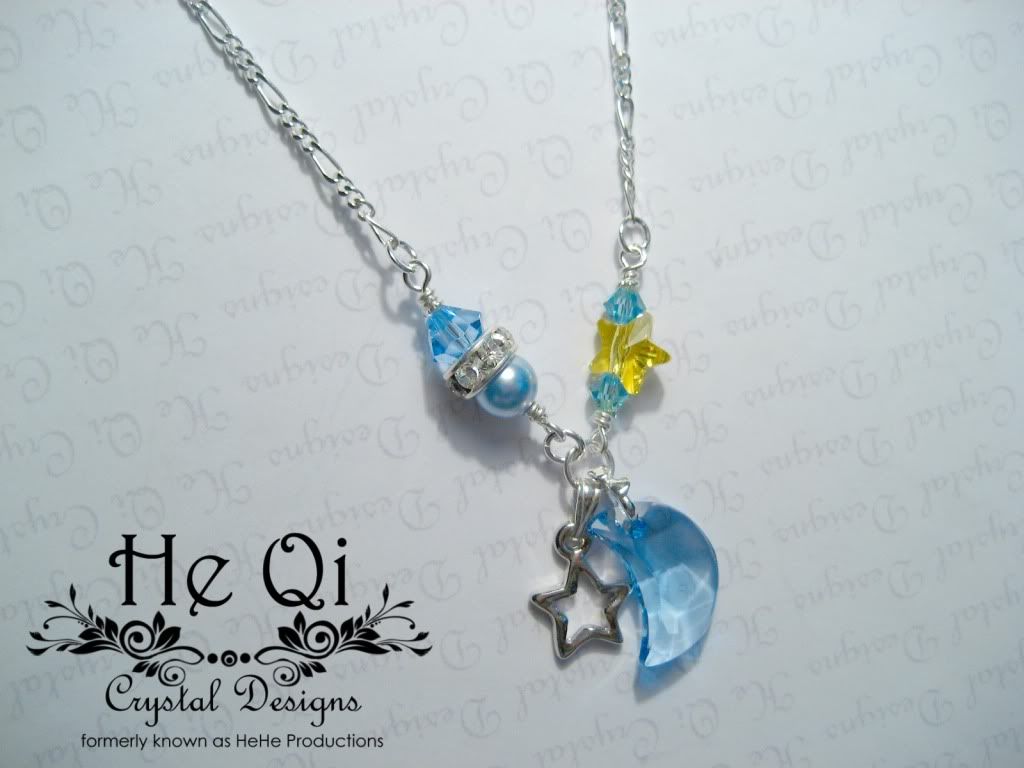 Only one available!
And here's something I don't do very often:
DARK jewelry. I think dark jewelry is super sexy, but it was never really my style because I love bright color. But recently, I've been really into deep purples, blues, etc. And I've been really attracted to the red/black combo. I've made this bracelet in honor of this: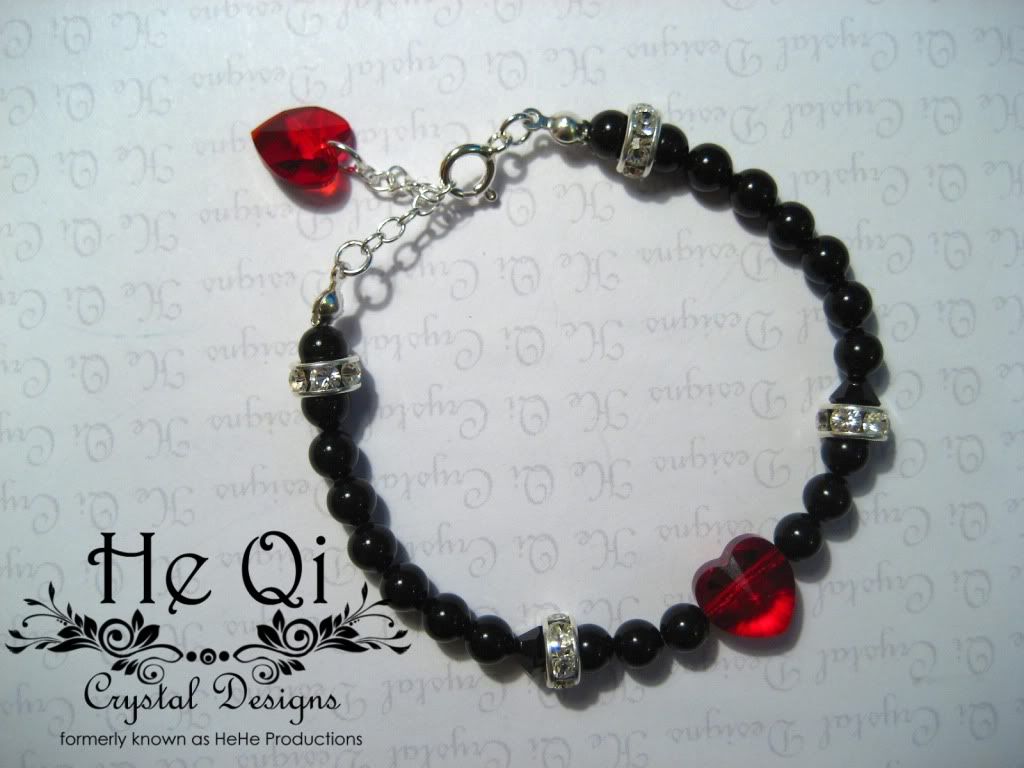 Swarovski pearl and crystals! Only 1 available!
It's quite simple, but also attractive.
Enjoy!
Visit my
STORE
.
Email me for any custom orders: heqicrystaldesigns@hotmail.com
SPECIAL for my readers!
Place an order tonight for a NECKLACE, and get 50% off any pair of earrings!!
Email me with what you want to get this discount!
love,
Lisa