I got my gold stuff... and am starting work on gold jewelry... finally.
I'm sorry, I've never done it because I've always been a silver gal. But due to an overwhelming request for gold... I'm doing it!
Here's my first GOLD necklace: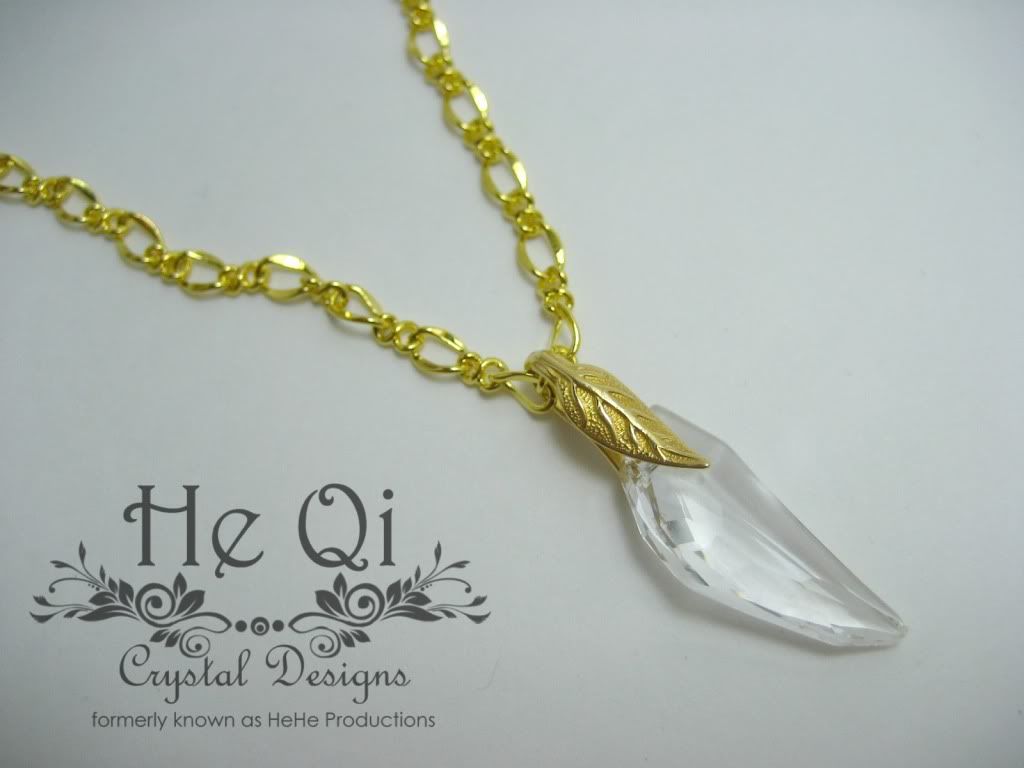 I wish I could find other QUALITY gold bails besides leaves-- they're the most popular and we see them often... but this will have to do for now! I'll go material hunting later, when I have time.
See more
HERE
.
It's only $22!!! Special intro price~~
And an amazing pair of ribbon earrings with beaded SWAROVSKI ball.
SO MUCH work has gone into this piece.
A beautiful, beautiful piece. Pictures don't do it justice, I swear.
Also, this is a sneak peak at my HOLIDAY earrings line. I'm going to be working with this style, but with more festive colors-- anyone interested?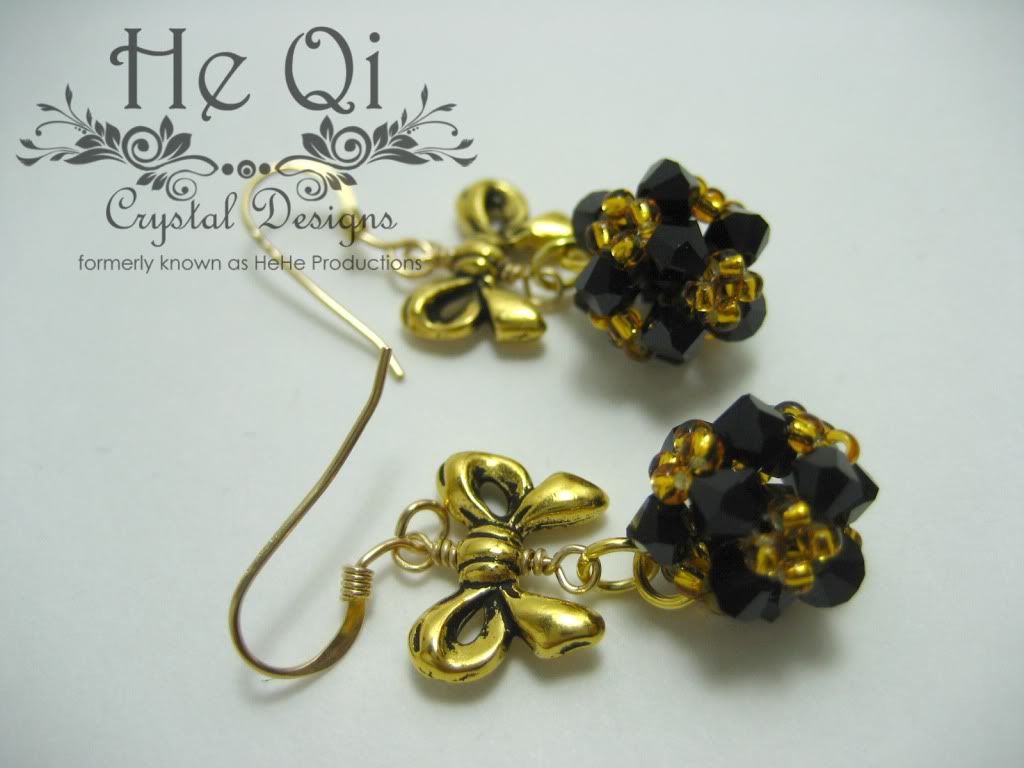 More info
HERE
.
And all RIBBON earrings are ON SALE for only $10!!! Limited time, clearing stock of these metal ribbons for more.
Available in PURPLE, BLUE and PINK.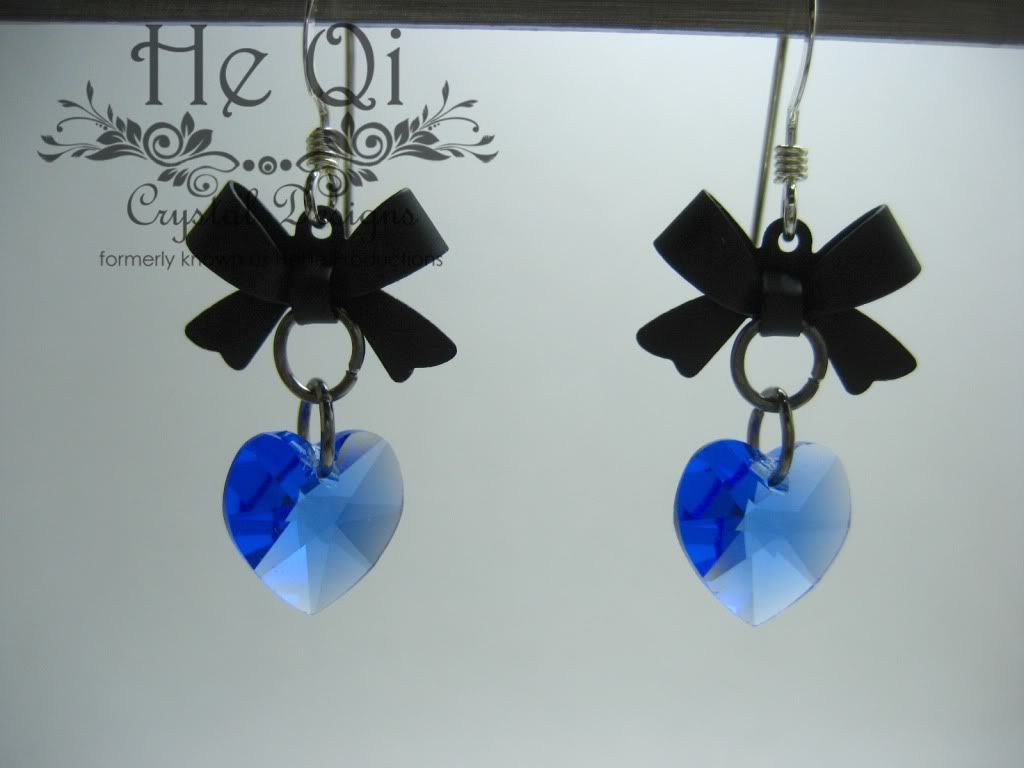 See them
HERE
.
That's it for now, guys. Classes start tomorrow, so I'm not sure if I'll have time to post/make new things, but I'll try.
love,
Lisa
Email me for custom orders: heqicrystaldesigns@hotmail.com
Visit my site:
http://www.heheproductions.ecrater.com
PS.
Also restocked on a couple of beauty products on my website, including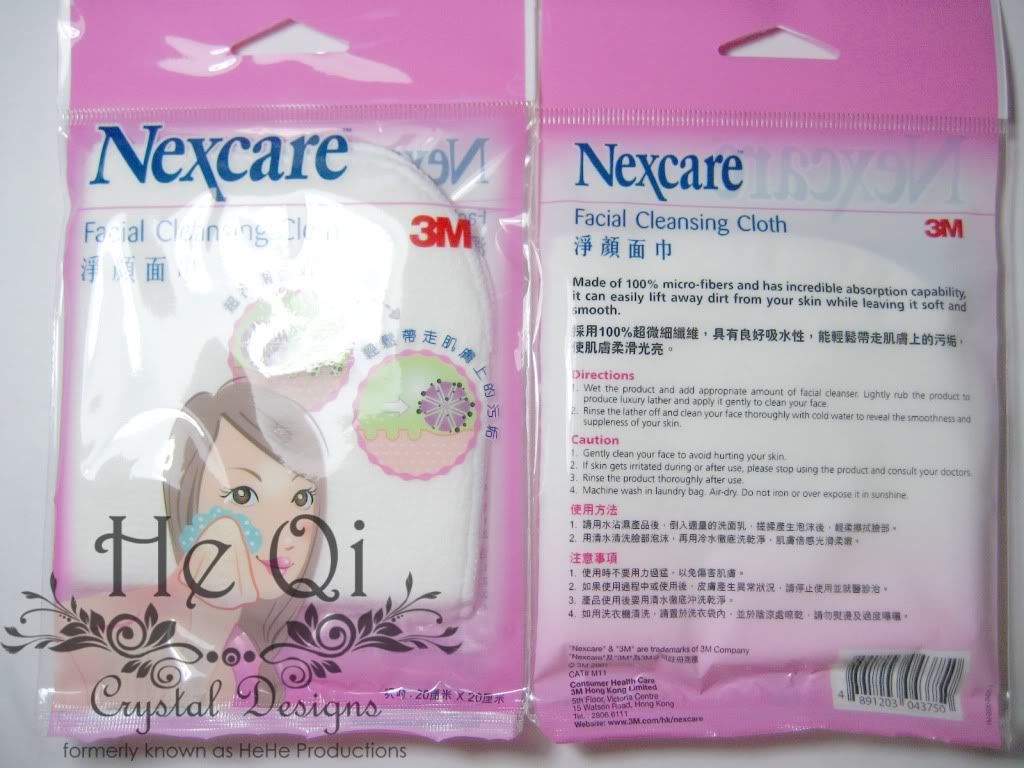 Rina (
rae630
) really likes these clothes!
And the new masks designed in Japan, made in Korea.