Thanks to Jess's brilliant idea for making sorority jewelry, I've made my first Greek piece in honor of Sigma Kappa at UC Irvine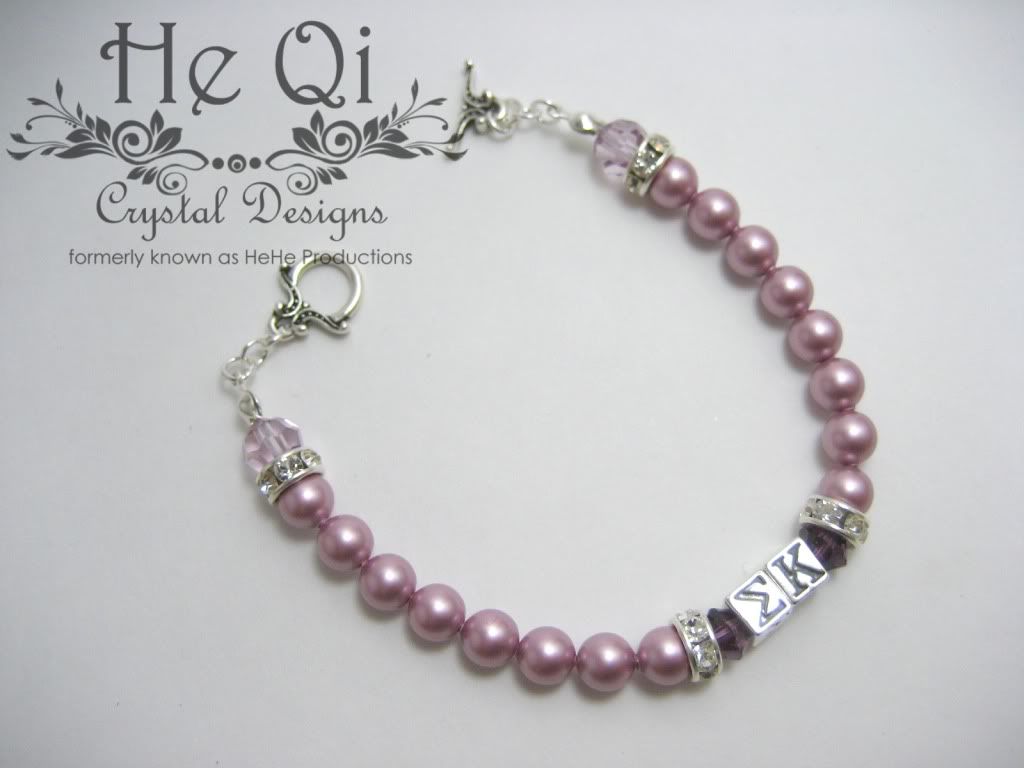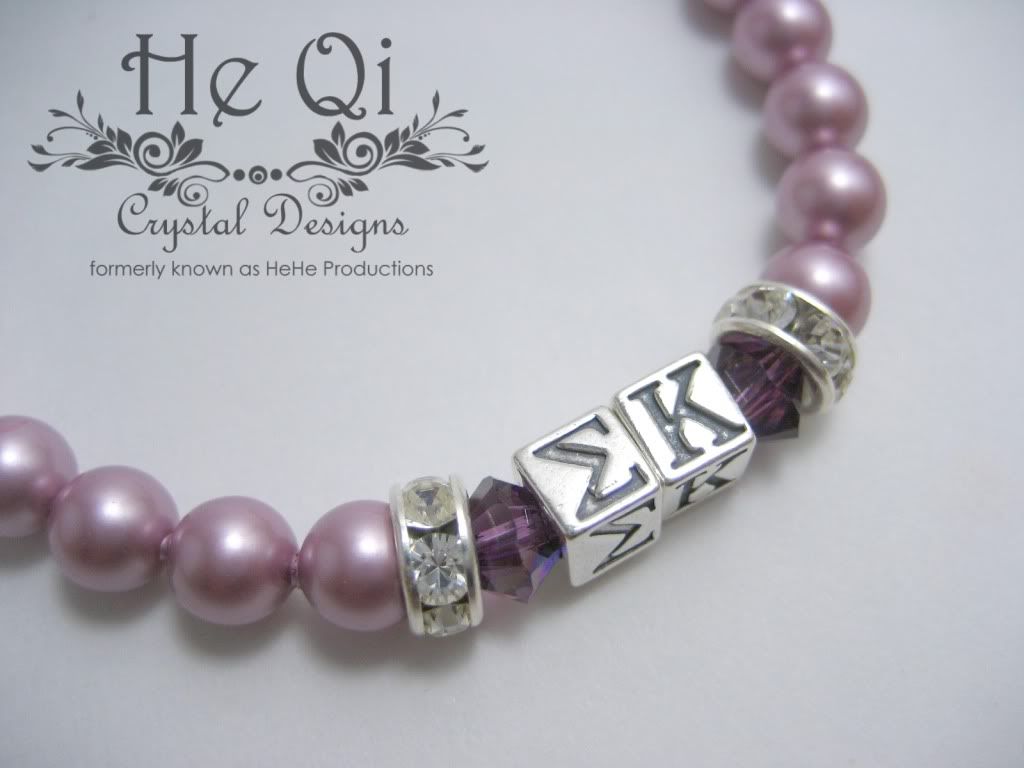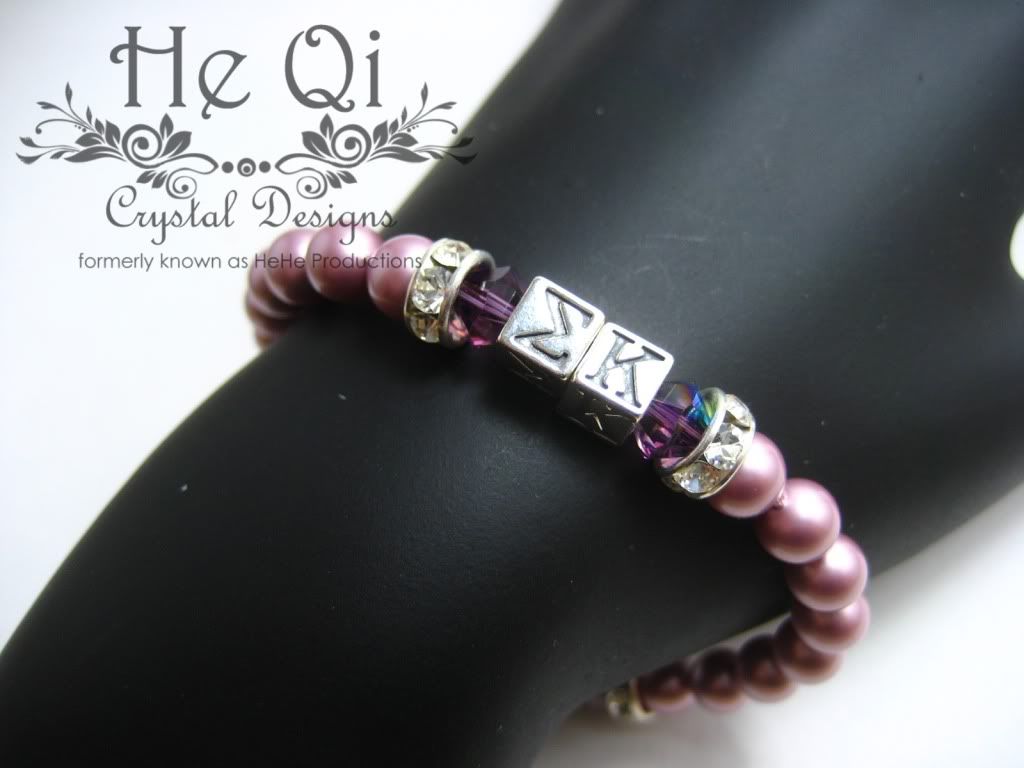 If anyone's in a sorority, let me know if you want to customize jewelry! I'll be more than happy to work together with you to make a statement making piece of jewelry =)
And here's what's new today on my site:
Purple swarovski ball earrings:
Accented with gold! =)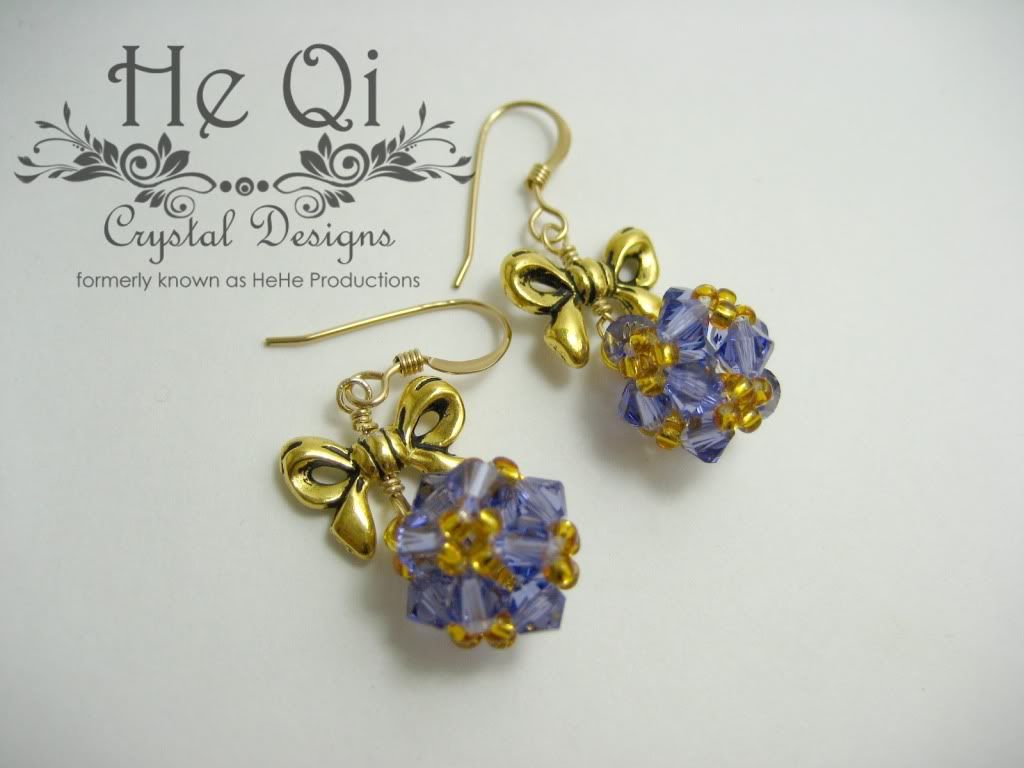 New signature bracelet: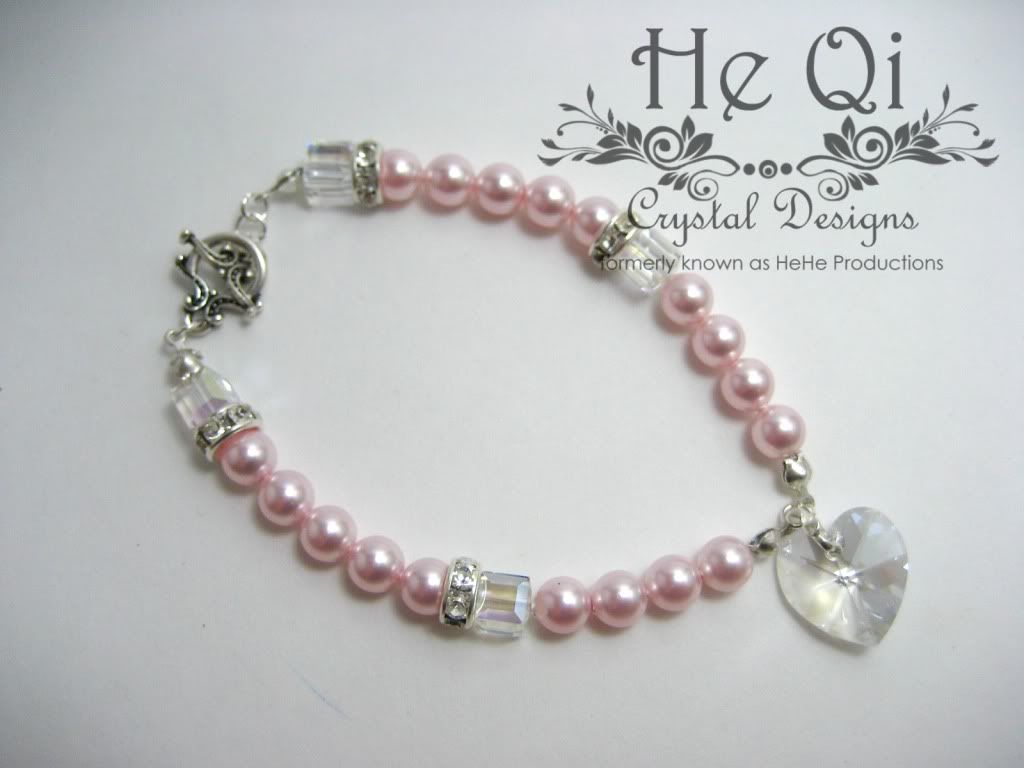 I'm going to be getting real busy for the next two week-- classes have started, and I'm preparing for Witchapalooza 2009. I might drop off the radar for a little while sometime in this time frame. I'll still try to post some special discounts, though =)
Enjoy your weekend!
- Lisa