Thanks for the great responses towards the Heliotrope Necklaces!
Here's another one: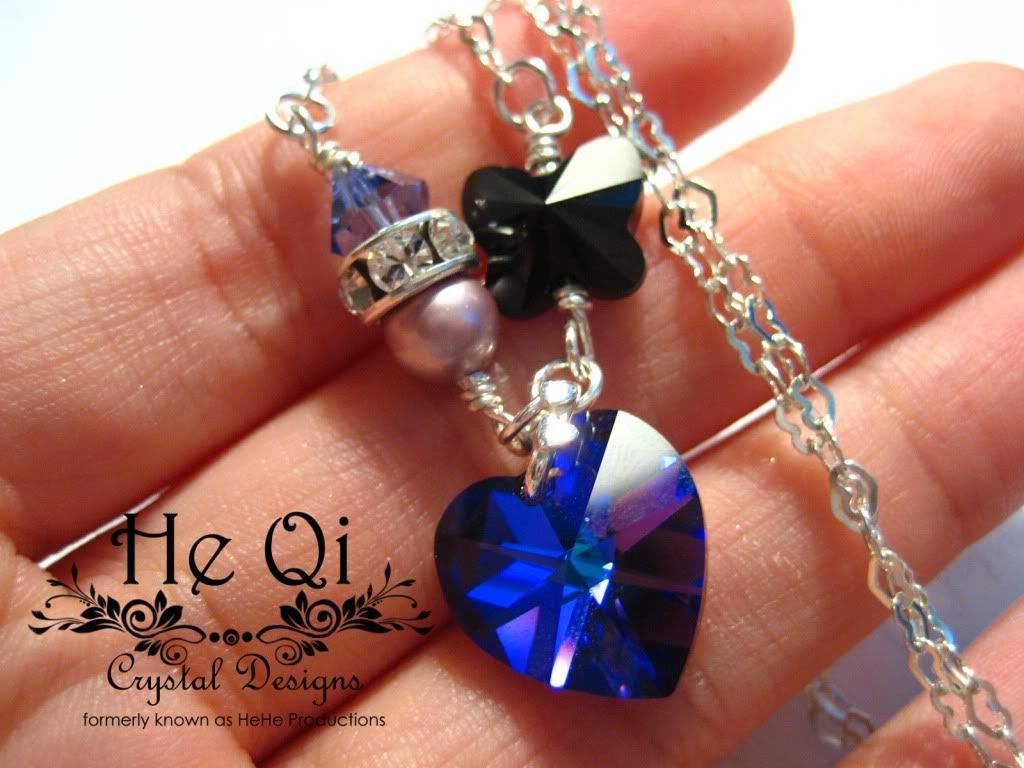 It's slightly different, but still has the same feel to it. The butterfly is slightly bigger than the star, price is a TEENY bit higher.
DISCOUNT to the person who buys THESE plus the matching "Purple Butterfly Love" earrings! I won't tell you how much the discount is. You gotta email me to find out!!
heqicrystaldesigns@hotmail.com
Enjoy!
- Lisa
WEBSITE