Laaaaaaaaadddddddiessss~~
I'm in a good mood today... well, I'm usually always in a good mood. But I'm especially happy today. School's starting again this week, and I'm actually sort of excited. Of course, this means less jewelry making, but it also means one step closer to finishing this pain-in-the-butt major. woooo.
Anyway, I made my first lariat necklace today!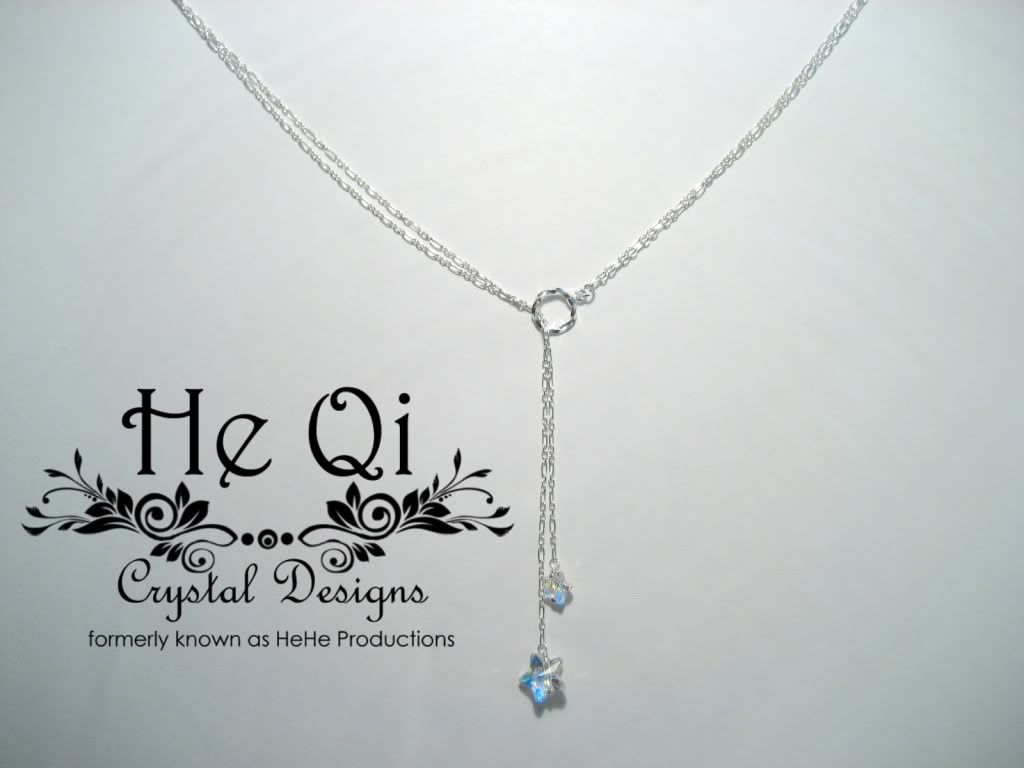 Over 4feet of sterling silver chain! So it's pretty long-- that's why it's a bit pricey, but it's SUPPPPPPPPER cute. And matches absolutely everything in your closet-- so you'll get to wear this lots. Be sure to check it out
HERE
.
ONLY ONE available!
Modeled by me: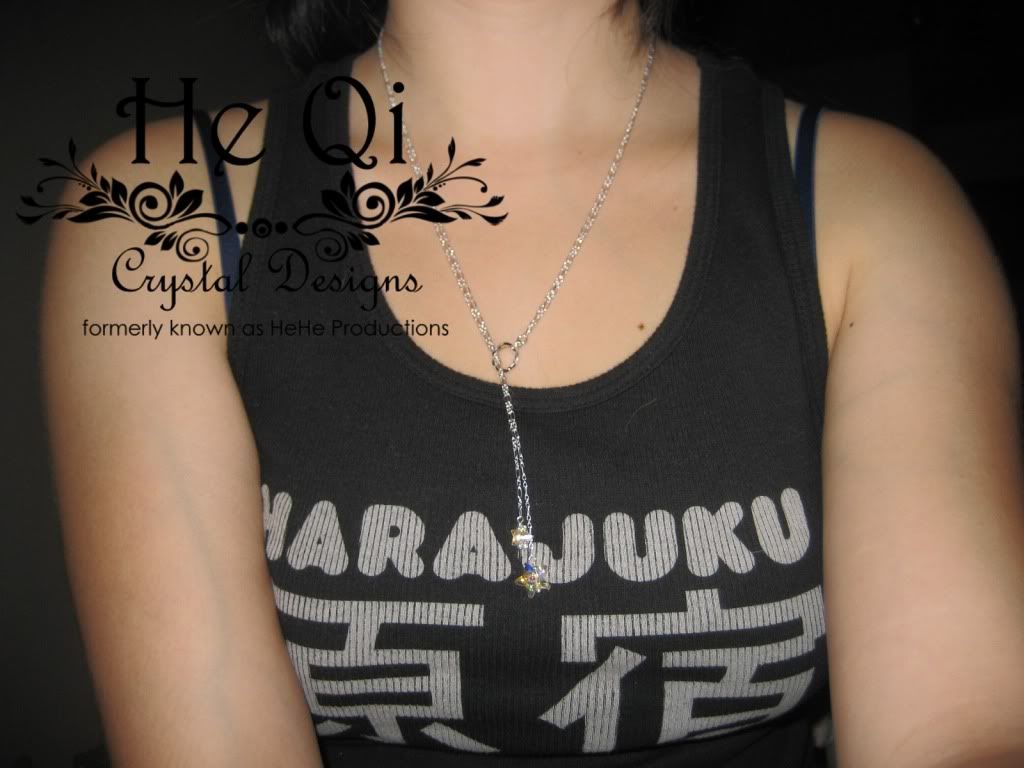 The inspiration for this necklace came from one of my customers back in 2007-- she asked me if I'd do a lariat-- but I wasn't as good back then, so I sort of turned down her offer. At that time, most of stuff were NOT sterling silver, and I didn't want to make a lariat with a crappy chain. Well, this one's for you, Kiseki. =)
And another piece, featuring the stunning heart charm I ordered last week: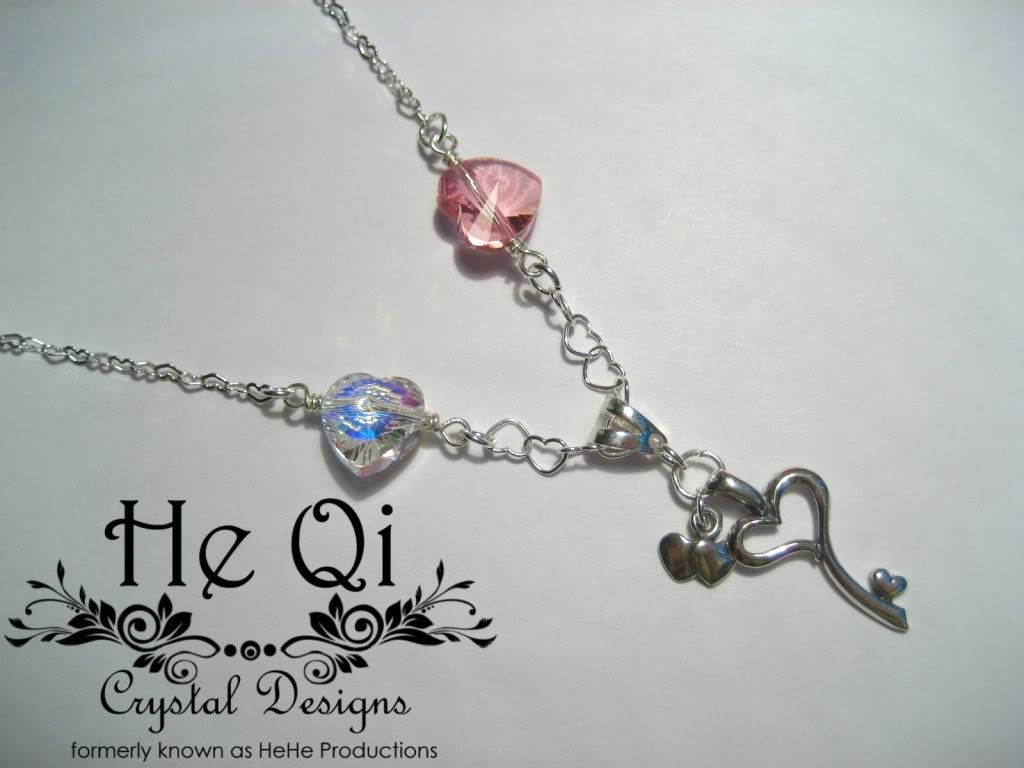 In my signature style =)
See more info on it
HERE
.
ONLY ONE available!
Modeled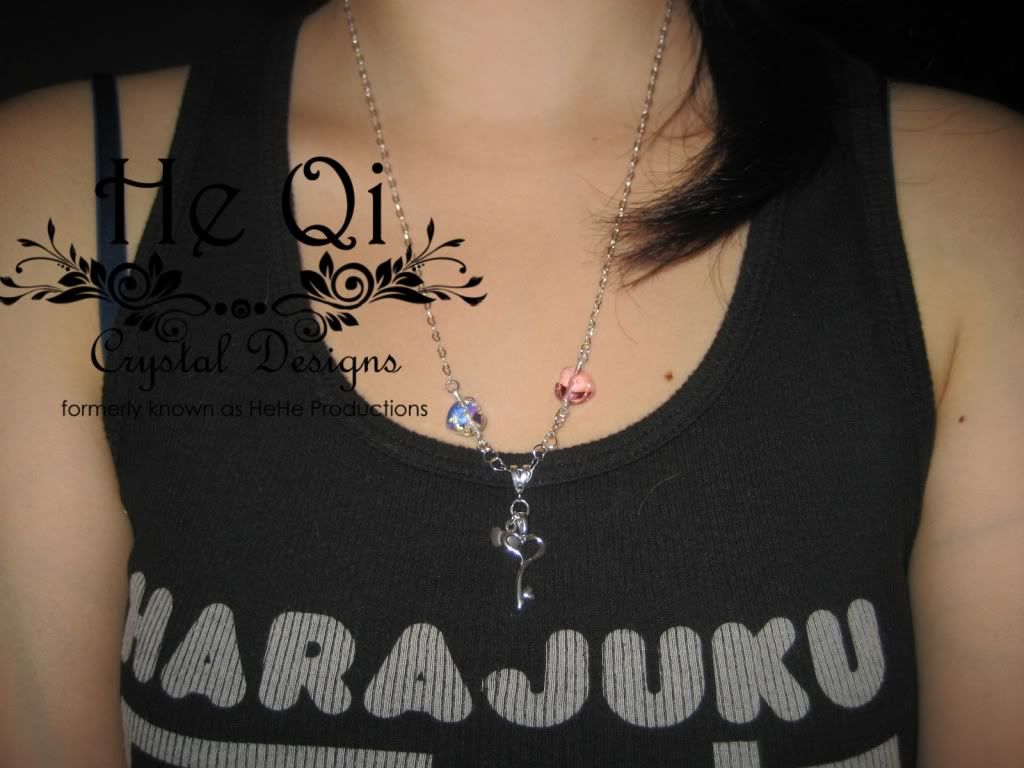 And a new pair of earrings: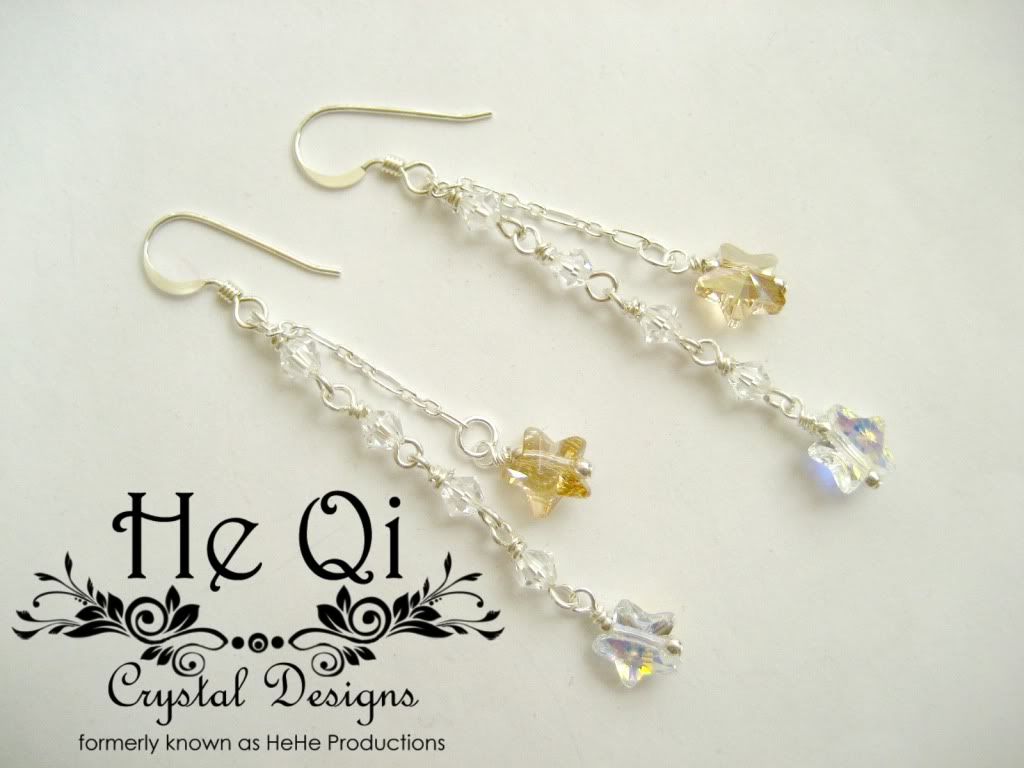 I love the color on these. Also very versatile.
And Today's (Sept. 21, 2009) Promos:
Special Discounts for orders placed and paid for today.
Only one promotion per order, sorry! Let me know you're a reader of my blog!
Email me with your order to qualify! heqicrystaldesigns@hotmail.com
I will then make a personal listing for your on my site!
Website:
http://www.heheproductions.ecrater.com
Discounts exclude S/H charges!
1. Get 15% off with a purchase of a necklace, earrings and bracelet.
2. Get 8% off with purchase of any TWO pairs of earrings.
3. Free MISSHA nail polish (random color will be chosen by me) with any purchase of over $40 USD.
4. Free WORLD WIDE shipping on purchase of any TWO or more necklaces.
Enjoy! I'm off to make more jewelry, and get stuff ready for
WITCHAPALOOZA 2009
!
And yes, I'll make more cartilage-lobe earrings soon. And GOLD is coming!
I'll leave you today with a super sweet video one of my readers made for me!