mannnn I am so bummed. I tried photographing this piece: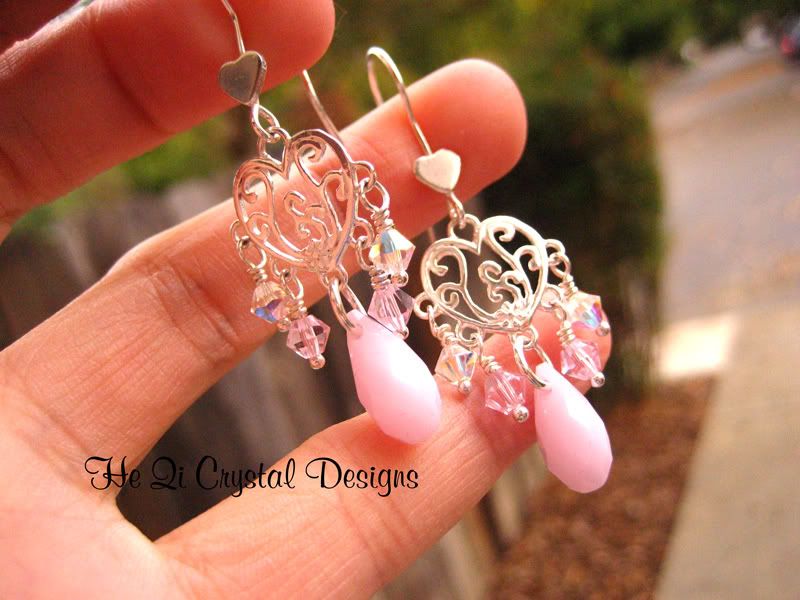 For 15 minutes!!! And could NOT somehow manage to capture the pink opal color.
SO BUMMED. I might try again on a sunnier day or something....
But it's an opaque, light pink. Very feminine. Fail at photography, sorry :(
And another emerald clover bracelet.
Someone on formspring keeps asking about it, and was unhappy that it wasn't shorter. Here's a similar one, though not exact. I hope you're reading, whoever you are! I made this one just for you =)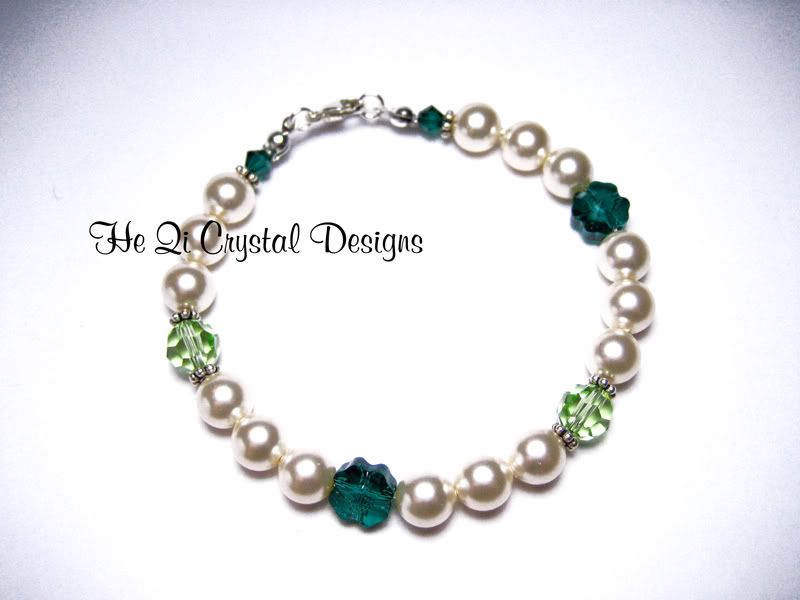 But it's about 7 inches.
Also, I fricken love you,
Alyssa
.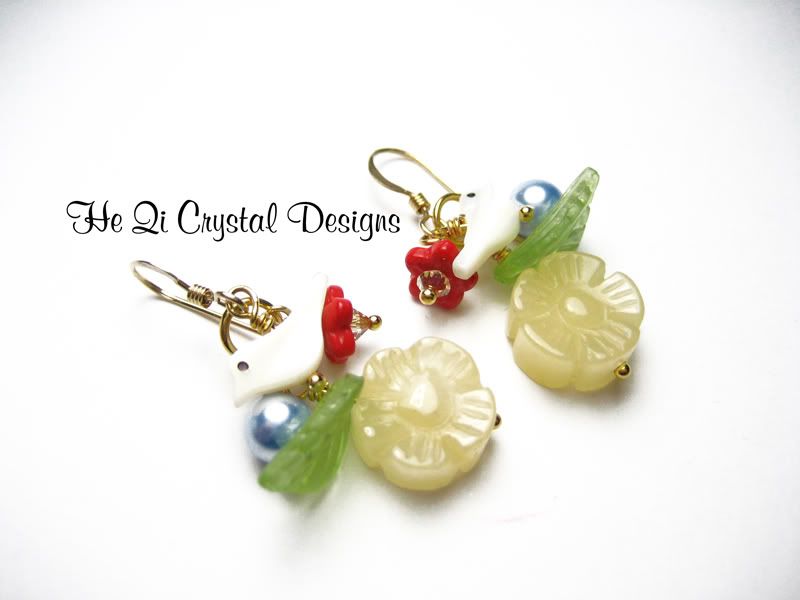 She sent me these beautiful coin (glass? jade? something else?) flower beads and I'm addicted.
She's an AMAZING earrings crafter-- her designs are unique, so so so so so cute and many of them I'm sure are one of a kind-- check her out!
Also thinking of making a series of simple pearl bracelets with just a charm or two dangling off.. Here's one w/ an Eiffel tower!
Simple, clean, classic.
Nothing else exciting going on really.... NOT YET...
I have a midterm tomorrow in my English Lit (Children's Lit) class- I need to read a couple of books tonight... darn procrastination!
The housemates & I have exciting Halloween plans-- I'm dying for the even to come quicker so I can take photos and share them with you all ahhhhhhh! I'll be making a couple of food items worth noting for future parties ;) stay tuned!
I hope you all are having a wonderful Wednesday! See you all soon <3
- Lisa
heqicrystaldesigns@hotmail.com
SHOP HE QI
TWITTER
FORMSPRING
Facebook