Hi Everyone!
I've been studying a lot this passed week-- I had a midterm today! I'll be catching up on orders in the next few days-- THANK YOU everyone, for your patience! When your order ships, you should get a shipping confirmation email which includes your tracking/customs number.
Anyway, here are a some new pieces I've been working on-- some I've had around since Friday, but haven't had a chance to post till today.
I don't do pendant necklaces often, so please advantage of what I'm offering here: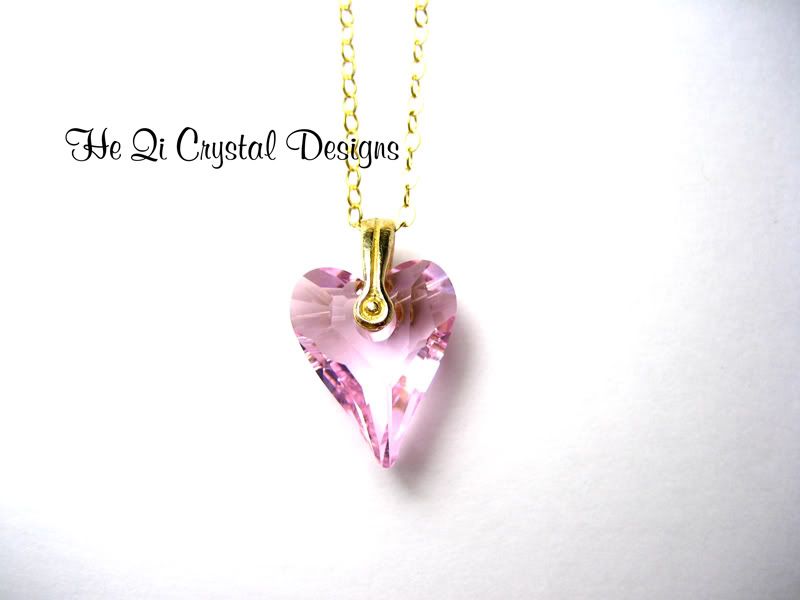 It's a WILD HEART pendant necklace-- on a GOLD FILLED chain, which is why it's a bit pricey. It's NOT a cheap-o piece of jewelry! Keep that in mind when shopping please ;) Only ONE.
And A HELIOS STAR pair of earrings-- I believe one of YOUR inspired this piece! You suggested stars & the Helios pendant, so that's what I did. It IS a pricey piece of jewelry, but I think you'll like it, and find it worth it.
Definitely more showy. Did I mention these are ONE OF A KIND? I'll never make another pair like it in the future =)
And I really, REALLY like the next two pairs of earrings I'm going to post...
Here are some Romantic Pear Drops, made with these beautiful vintage cream rose beads--- ahhh! Beautiful. They come with SOLID 14K gold filled kidney wires-- I think these will probably last you the rest of your life if you take care of em well!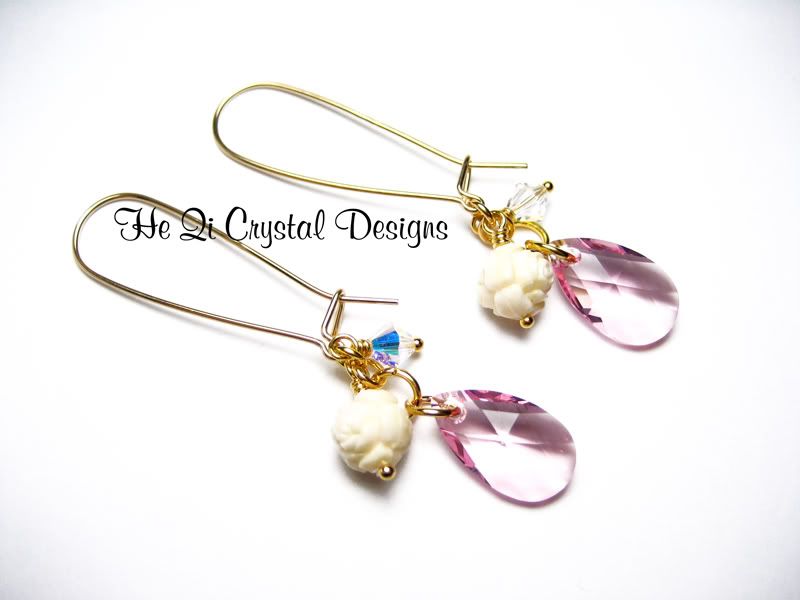 And Fuchsia Flowers & Briolette Drops Earrings: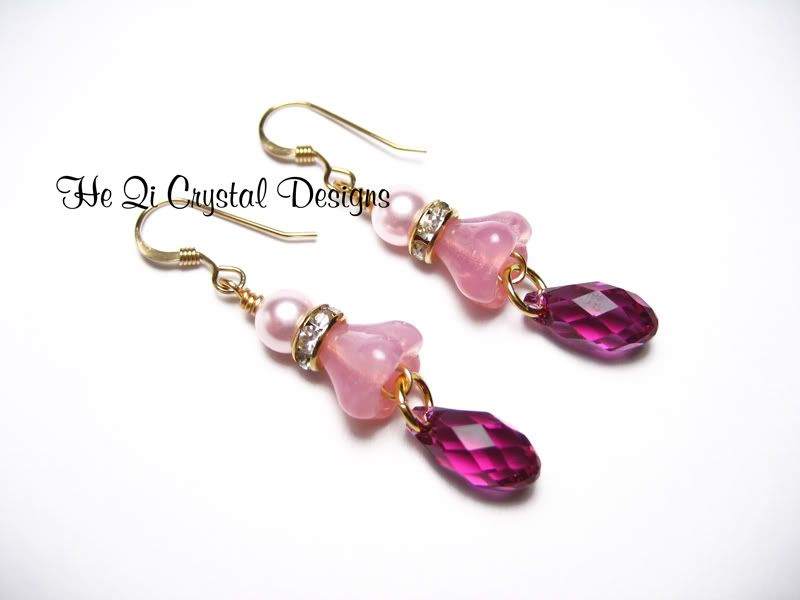 I love the fancy-cut briolette. So many facets, so shiny! This is another one of those quality pieces that will last you a VERY long time.
That's it for now! I know I haven't been posting as much since school started :X
Remember to do your Holiday shopping early, for my sake AND yours since I want to make sure you get your items in on time.
Also, if you guys go to the FB fan page, and check out the giveaway, there's a 5% off $40 or more coupon code hidden somewhere (not really hidden if you read the caption :P) Visit
HERE
.