A couple of GOLD pieces for you today =)
SHOP HERE
.
OOAK Bracelet: my first GREEN themed bracelet =)
Remember, only one!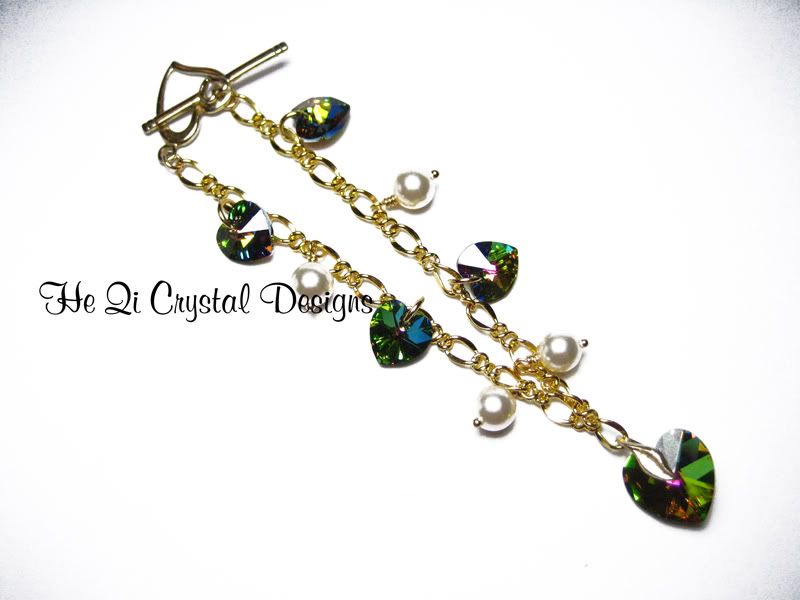 More OOAK Earrings: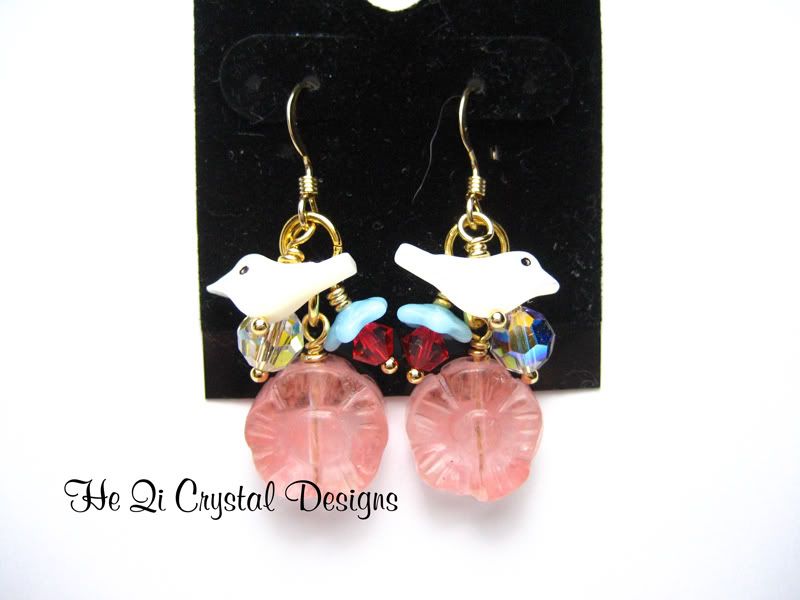 Golden Bows & Pear Drops
(These Pear Drops are NEW SWAROVSKI fall/winter 2010 Innovations! Probably haven't seen them anywhere else yet :D)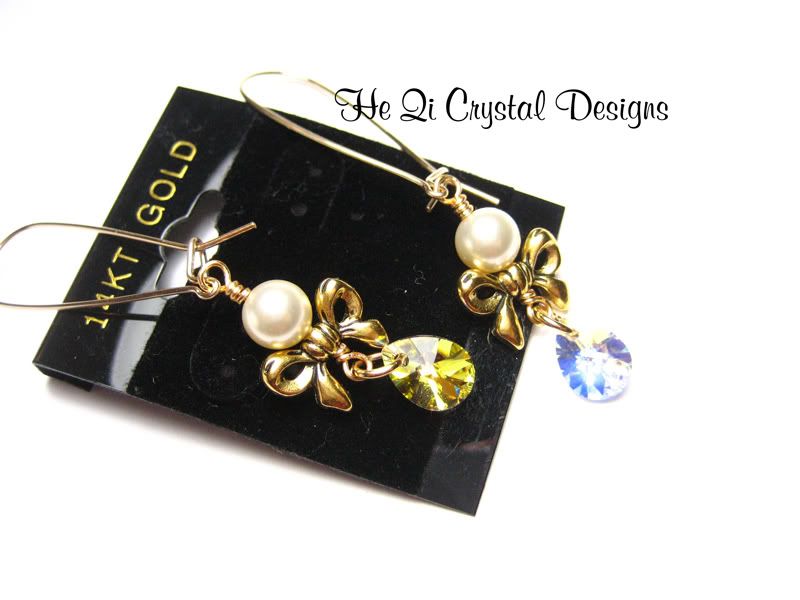 Yea yea, pearls and bows are overdone and everywhere and everyone has them down to Betsey Johnson. But they're cute, so they're making an appearance again.
And the CRYSTAL AB shines different colors depending on lighting and background color.


Lastly, Golden Luck: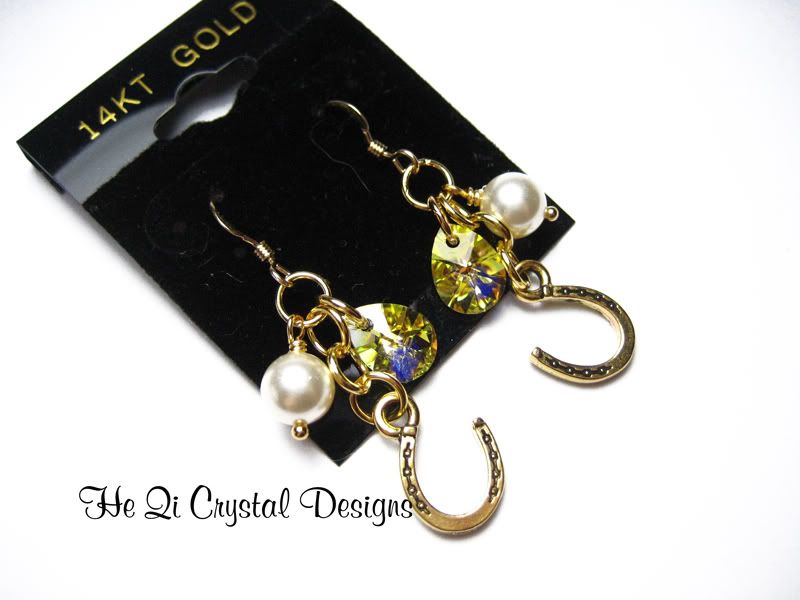 Pear Drops shows its face again here!
I also wanted to host a YOUTUBE contest/giveaway once my Facebook giveaway is over-- any ideas? I wanted to have fellow youtubers make a video to enter the contest... but the question is... what should the video be about? Any input is welcome!
And I must absolutely stress that your Holiday Shopping w/ He Qi must be done early! Deadlines for shopping are already posted on the main
website
=)