Yes, she literally just walked in.
My roomie's brother knocked on our door to pick up my roomate-- and next to him was an adorable dog.
The dog just walks in. We thought it was HIS dog, but he said it was just outside out house, and just walked in while our door was open. No collar, SKINNY as heck! Her claws are long and unkept. The guess is that she's been out a while.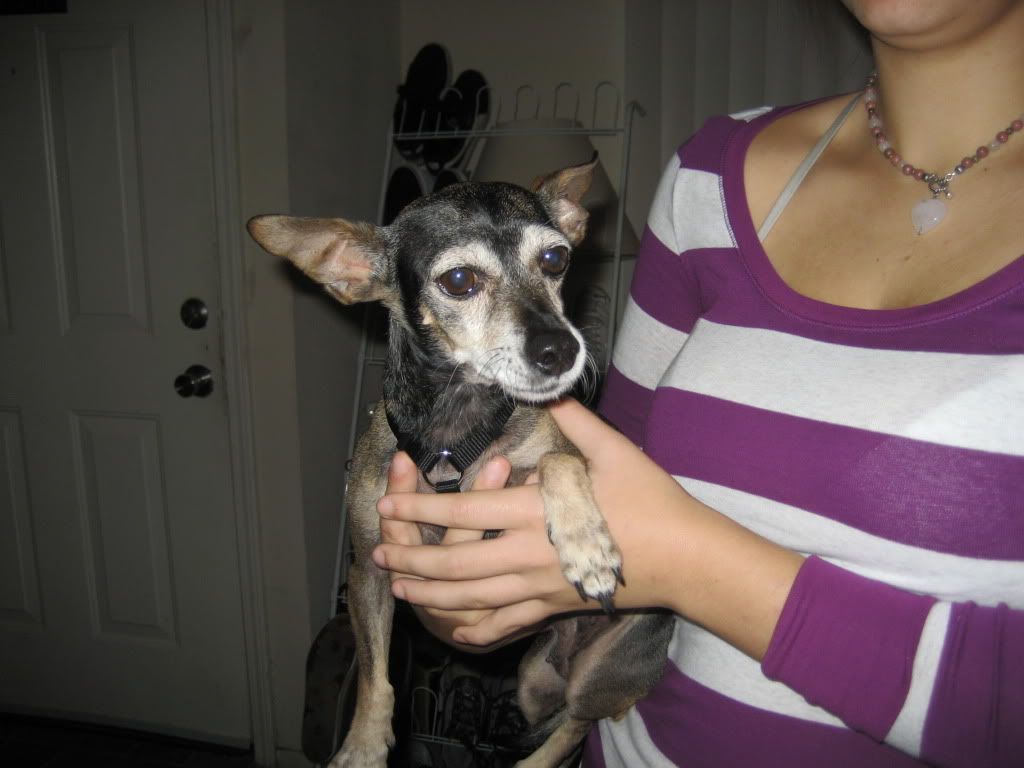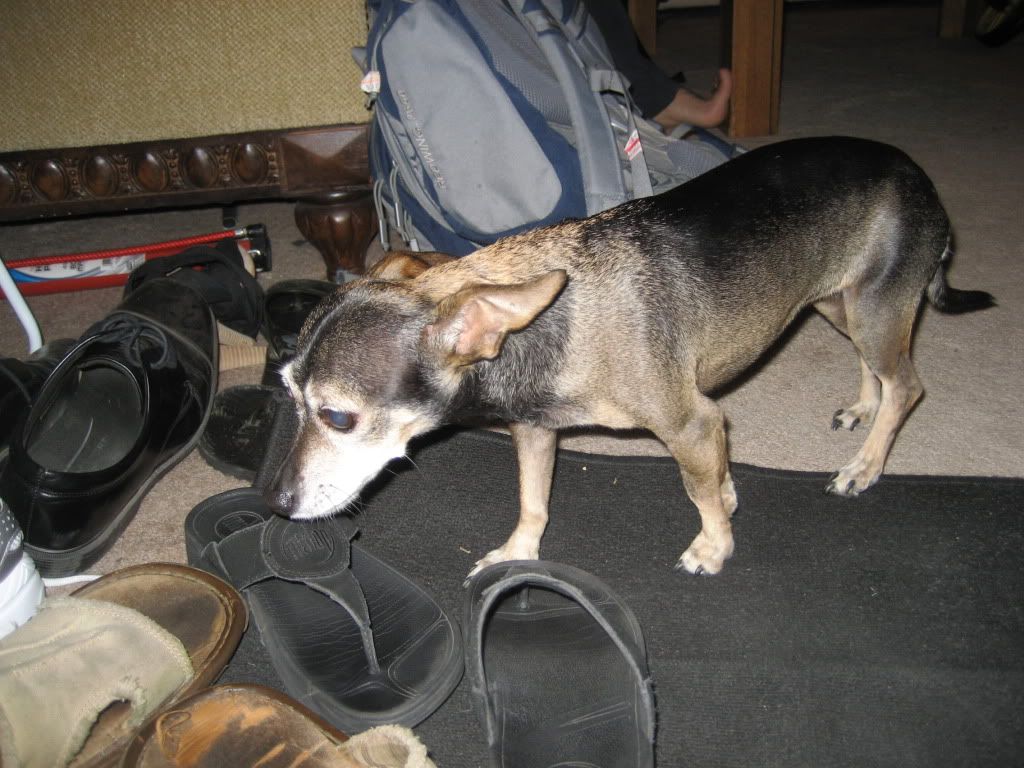 We're calling her Pickles for now... and we're going to put up flyers around town & at Petco. Will bring her into the SPCA in Woodland in about 2 weeks if we don't hear anything from anyone. Meanwhile, we'll keep her and try to get her back to a healthier weight.. so that she won't just be ribs and a backbone. Poor dog. We also have no idea how old she is. She's very quiet, but very social and loving. Potty trained (YES!!!), loves being held. Not your average small, stereotypically yappy dog.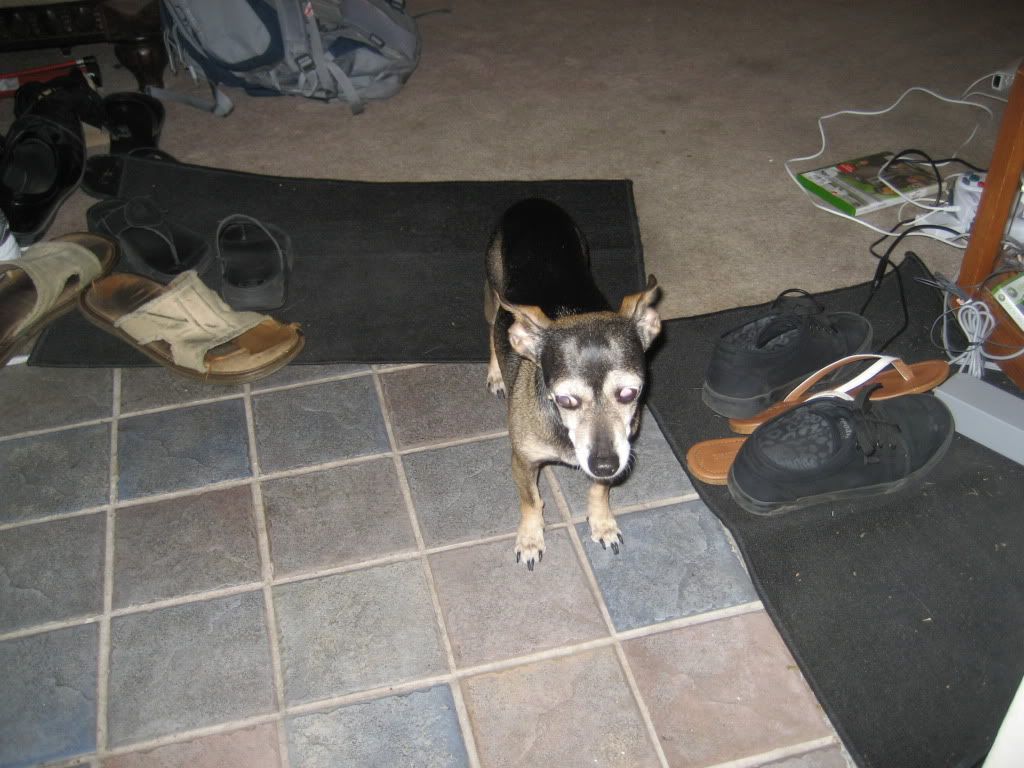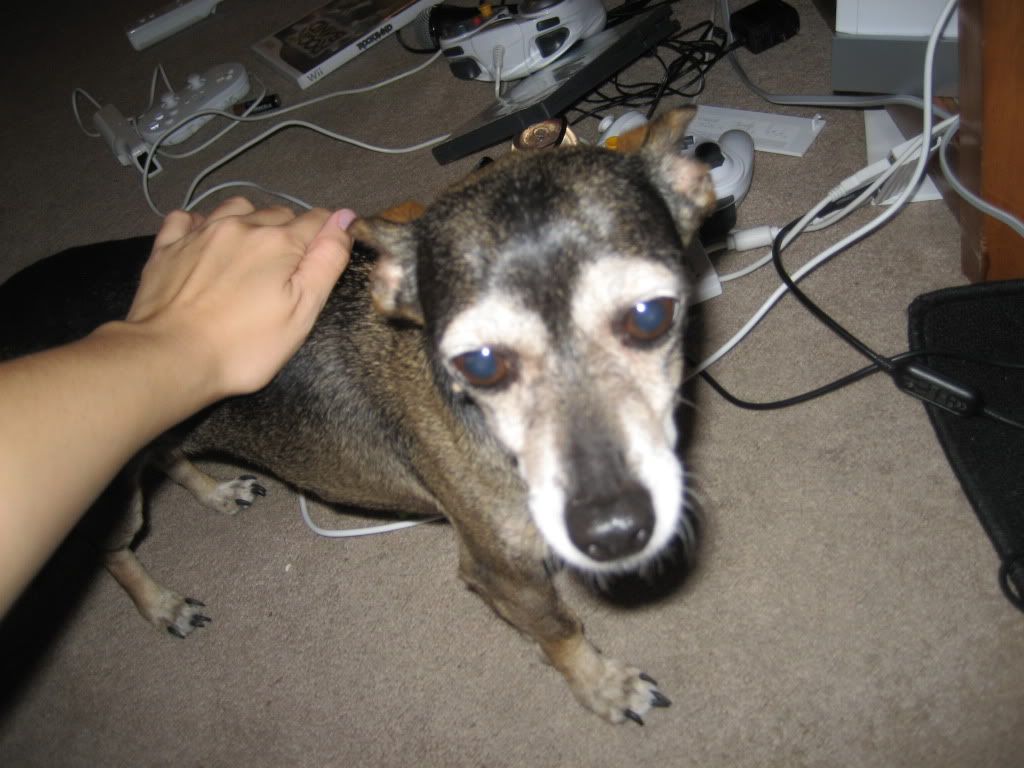 HER EYES ARE ALWAYS SAYING I LOVE YOU.
We've already picked up some food & toys to keep her amused and comfortable in the meantime. She's been adapting well to our apartment, but we CAN NOT keep her, no matter how fricken sweet she is.
So if anyone in Davis knows anyone who's lost a chihuahua mix, LET ME KNOW HERE. Or email me at: heqicrystaldesigns@hotmail.com , title: PICKLES. I won't be responding to any irrelevant emails.
Thanks, everyone!
And quick reminder:
I also wanted to offer a deluxe goodie bag with purchase over $50 from Oct. 7 - Oct. 12, 2010.


Just put GOODIES! in the comments section during checkout, and you'll get a surprise grab-bag full of yummies and beauty products with your order!
love,


Lisa


heqicrystaldesigns@hotmail.com
SHOP HE QI
TWITTER
FORMSPRING
Facebook