I recently received a feedback that said:
could have wrapped the item a bit better...and left the samples out of the gift box
Because I take every feedback to heart (I am constantly striving to improve), I want to know:
1. Does it bother you that I put samples into the gift box of the item? If this is an issue I'll stop doing it starting from orders I'm doing today. I think I'll start packaging them separately anyway. I just thought it was a cute surprise to open your gift box, and a see a little something else, as well! But let me know, I'm completely flexible.
2. Is my packaging crappy? I stopped using bubble wrap because:
a. it's fricken terrible for the environment, kills tons of animals when it gets thrown away
b. the boxes I buy are plenty sturdy enough to withstand at least 13 oz-- which is generally the max weight for small jewelry packages.
If you deem it necessary and have found that your packages are DAMAGED during shipment, you need to personally let me know! Send me an email! If you want to request bubble wrap for your item, I can do that, just leave me a note in the comments section during checkout. This was the first person who has ever brought this up, so I want to address it.
I used to use POLY BUBBLE-lined bags-- they didn't cost much more (maybe a couple of cents, which I don't worry about at all), but... plastic is much harder to biodegrade than paper, and I try to do my part for the environment, at least what I can. So let me know!
If you have something to tell me that you don't want to comment here, you can email me:
heqicrystaldesigns@hotmail.com Your input is GREATLY appreciated!!
All right, on to the jewelry stuff =)
I made a tuxedo mask necklace last night!
I grew up watching sailor moon, and still watch sailor moon on Veoh whenever I'm making jewelry. I seem to not be able to get tired of it!
Most of the gals I knew had a tiny crush on Tuxedo Mask, haha. Me included.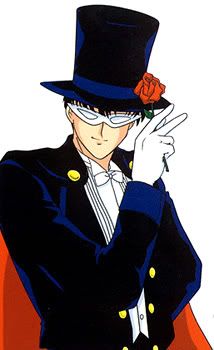 The necklace designed in his honor: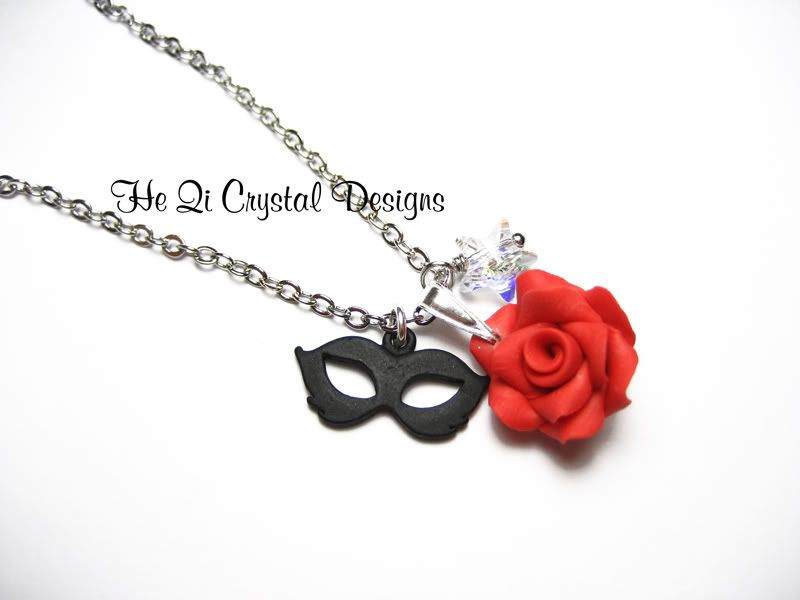 Handmade polymer clay rose, black mask, AB star =)
If you want it in sterling silver, I can do that, as well!
See it
HERE
.
And some
Wee Lil' Stars & Bows
Earrings!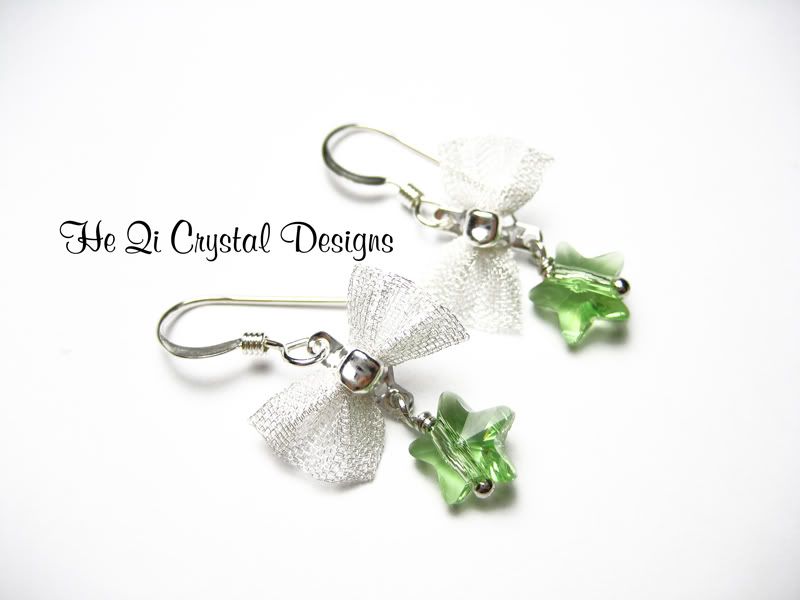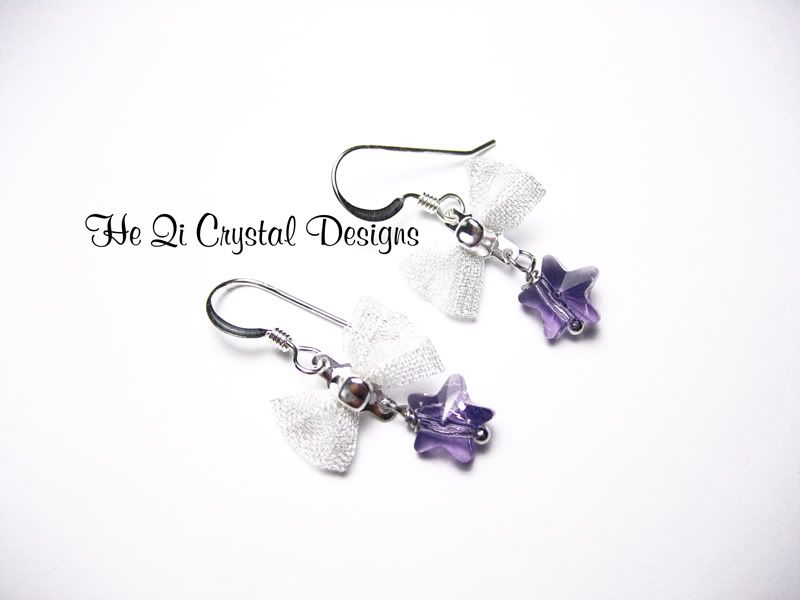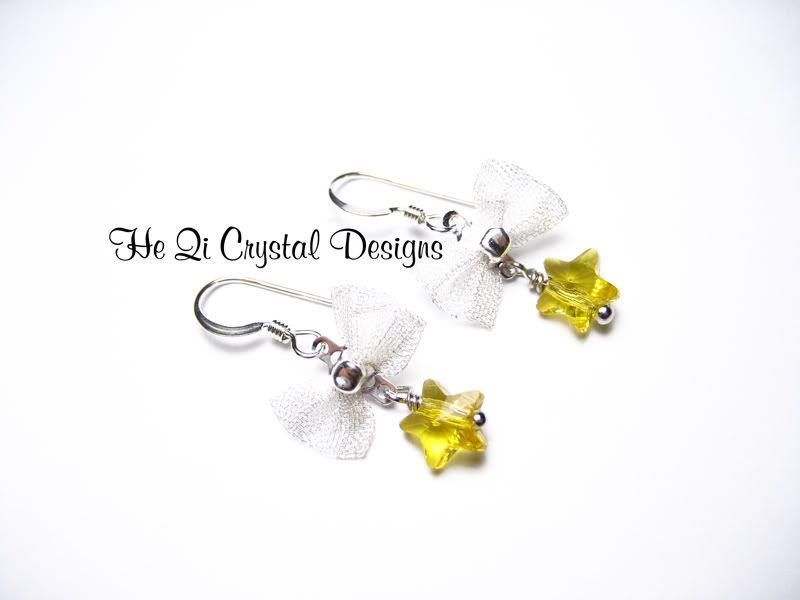 These are less than $10, which makes them wonderful gifts for anyone =)
They also make great stocking stuffers for the holidays ;).
Yes, I plan on making these a permanent part of the collection.
- Lisa
heqicrystaldesigns@hotmail.com
SHOP HE QI
TWITTER
FORMSPRING
Facebook