Important Info for everyone who placed an order between July 25, 2010 to August 2, 2010
I've received over 60 orders in a matter of 1 week. Because I am only one person, and each piece takes anywhere from 15 min. -2 hours to complete, orders have been delayed. I promise I am working relentlessly to get all of your jewelry/makeup made an shipped! Please give me a week-two or so to catch up. For those of you who received emails about your item being out of stock, that will take two weeks. Thank you so much for your understanding and continued patronage-- I am truly honored.
Meanwhile, please go ahead and keep placing your orders to ensure that the items you want are still available. There are a couple of items which are close to selling out including the crown/pearl dangles, plumeria keepsake, bow necklace
Also, I currently have
ONE PAIR
of the following feather earrings that
JEN
also has.
I AM using gold filled components (including the links!), so this piece is lightly pricier.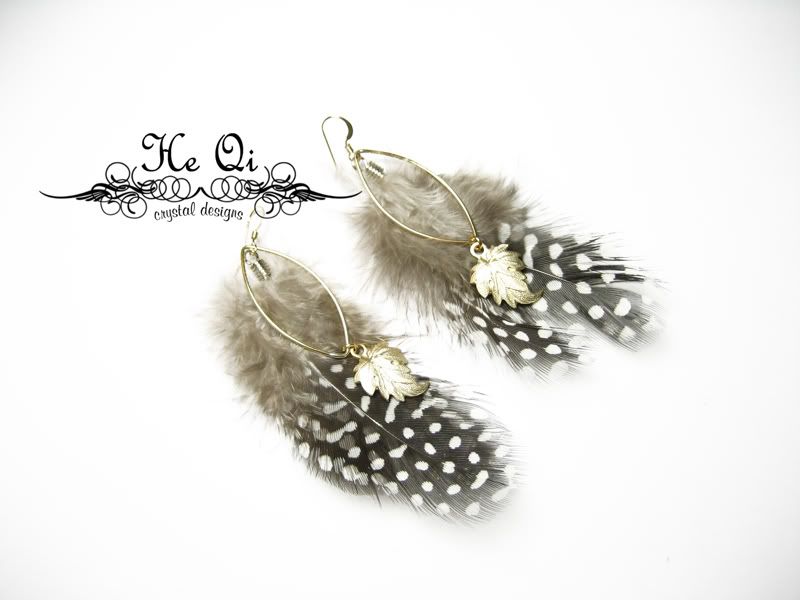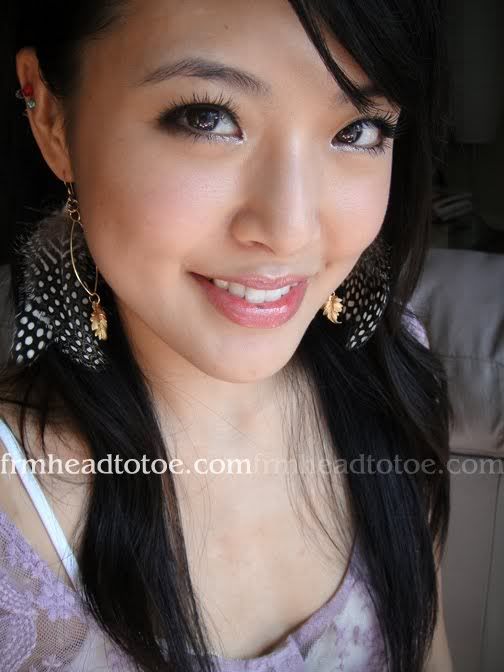 First come, first serve, ONLY. Thank you =). When I get more, I will post it on this blog!
More is on the way, but my supplier in Korea is being slow :(
Oh yea! I made a
facebook page
=) Come be a fan by clicking the "like" button! I will be hosting my first giveaway on there very soon ;)
Also.. I wanted to share a couple of products with you that I've been using recently, and have grown to LOVE!
The lovely
CRYSTAL
sent me some goodies in the mail, including:
John Masters Organics Body Milk
(credits to google images)
Okay, where do I start with this lotion? Initially, I had no idea what a body milk was, but it's just a body lotion. I really hate, HATE thick lotions, so this one is light and comfortable to wear. It moisturizes well and smells AMAZING. Oh yea, it's also organic. THANK YOU Crystal! This is going to be replacing my Nivea ;)
Koyo Ramen
(credits to google images)
Crystal, this has officially become my ramen of choice. They're VERY low in fat, only around 200 calories a bag, and I've never been so happily satisfied. If I'm looking for something heartier, I add some hot sauce, a little bit of sausage, veges, and STILL have a healthy meal. Thank you so much for introducing me to this!! All ramen junkies should try these organic noodles-- they're much better for you than all the other instant noodles available on the market (esp. the Japanese ones with 200% daily sodium!!). They're WONDERFUL for people who are watching their weight, yet still want delish ramen. I got more of these at my Davis Co-Op, but I think you should find them in any organic foods store.
I also went to Sephora last week to stock up on some toner, and was going to buy either the MUFE eyeliner or UD liner... until I was stopped by a store associate. She suggested that I try the Sephora waterproof liner:
(credits to google images)
and I am so glad I did. This has become my absolute FAVORITE pencil liner EVER. I've NEVER used a better liner. I was VERY surprised at how creamy, yet solid, the tip was. It's SUPER black which is AWESOME. It doesn't smudge easily, either. My one complaint about the UD24/7 was that it felt like I was always sharpening the pencil, and it felt like I wasting product. I haven't tried the MUFE, but at $17, I was hesitant to buy that. The Sephora pencil is $9-- and I'd but it again over and over. If you're looking for a new pencil liner, I HIGHLY recommend this one!
BTW, don't forget to join the giveaway and take advantage of the promos going on right now!
Details are on my sidebar =)
mmm okay, I don't think I forgot anything... I'm gonna go volunteer at the Craft Center, and bring my orders with me so I can make jewelry at the same time =)
Have a wonderful Monday, everyone!
Talk to you soon,
Lisa
heqicrystaldesigns@hotmail.com
SHOP HE QI
twitter.com/lisahqcd
formspring.me/lisahqcd