I had a bunch of single pendants that I
need
to clear out, so I thought I'd make simple pendant necklaces today. A break from the detailed work =)
Here are a series of simple pendant necklaces-- all of them come on a 17-inch RHODIUM plated chain. According to Wikipedia...
Rhodium (pronounced /ˈroʊdiəm/ ROH-dee-əm) is a chemical element that is a rare, silvery-white, hard and chemically inert transition metal and a member of the platinum group. It has the chemical symbol Rh and atomic number 45. Naturally-occurring rhodium is composed of only one isotope, 103Rh. It is one of the rarest precious metals and, with a price of about US$80,000/kg in 2010, is the most expensive member of that class.[3]
Rhodium finds use in jewelry and for decorations. It is electroplated on white gold and platinum to give it a reflective white surface. This is known as rhodium flashing in the jewelry business. It may also be used in coating sterling silver in order to strengthen the metal against tarnish, which is silver sulfide (Ag2S) produced from the atmospheric hydrogen sulfide (H2S). Solid (pure) rhodium jewelry is very rare, because the metal has both high melting point and poor malleability (making such jewelry very hard to fabricate) rather than due to its high price.[36]
I chose to use rhodium-plated over brass chain because it is an affordable alternative to solid sterling silver, thus the drastic lower price.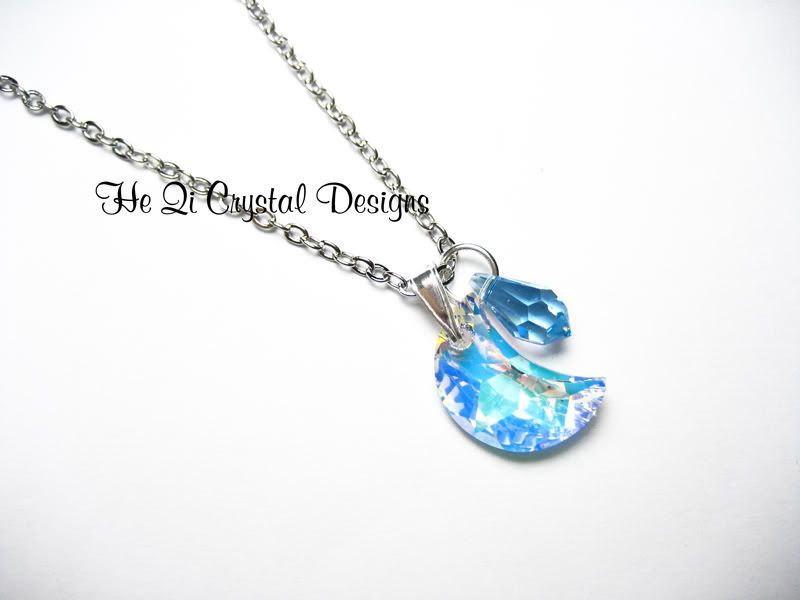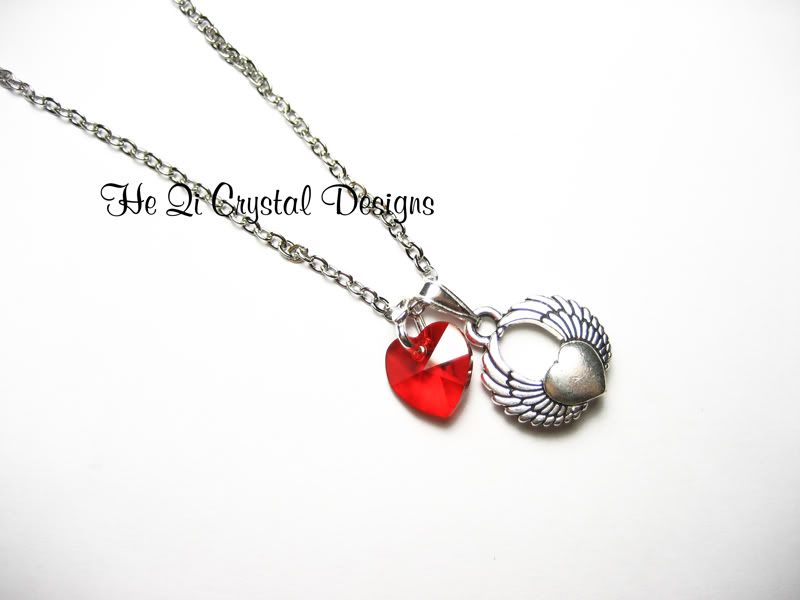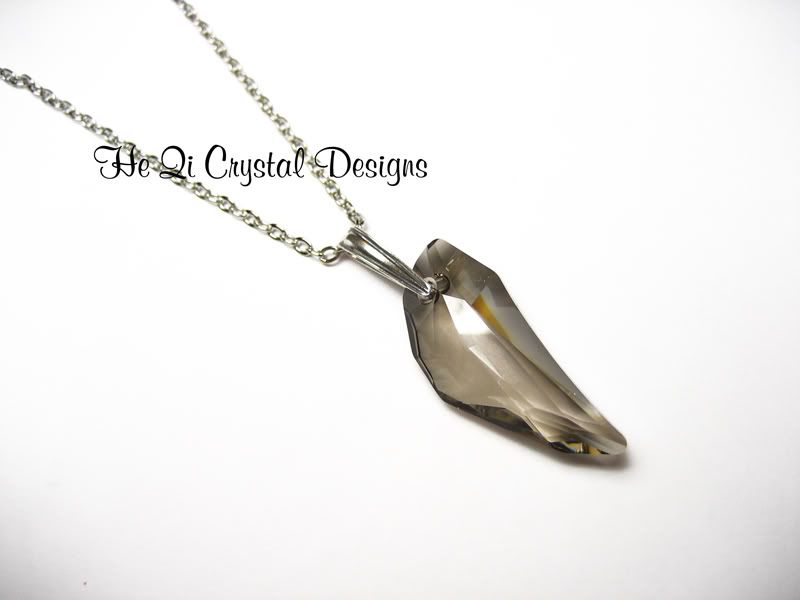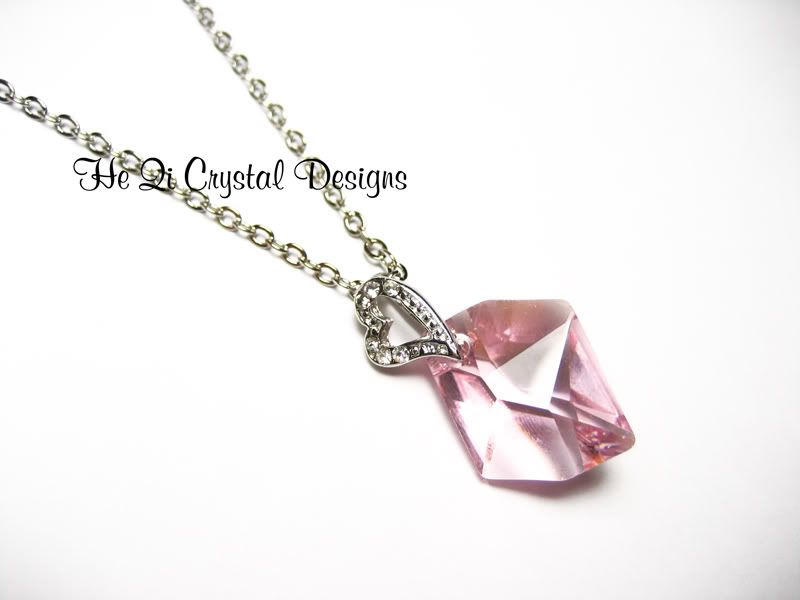 And a bracelet-- it's been a while since I've made a pearl bracelet =)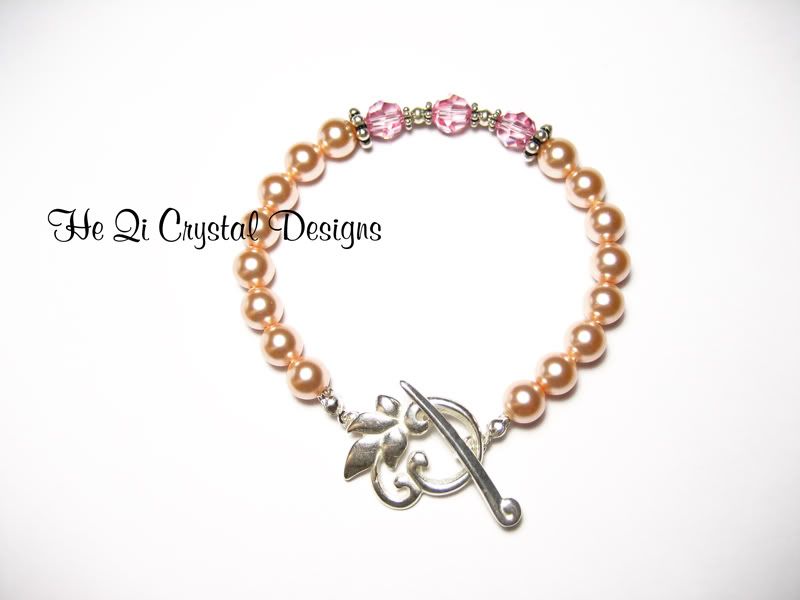 And bringin' back the BLUE MORPHO earrings. These are a top seller.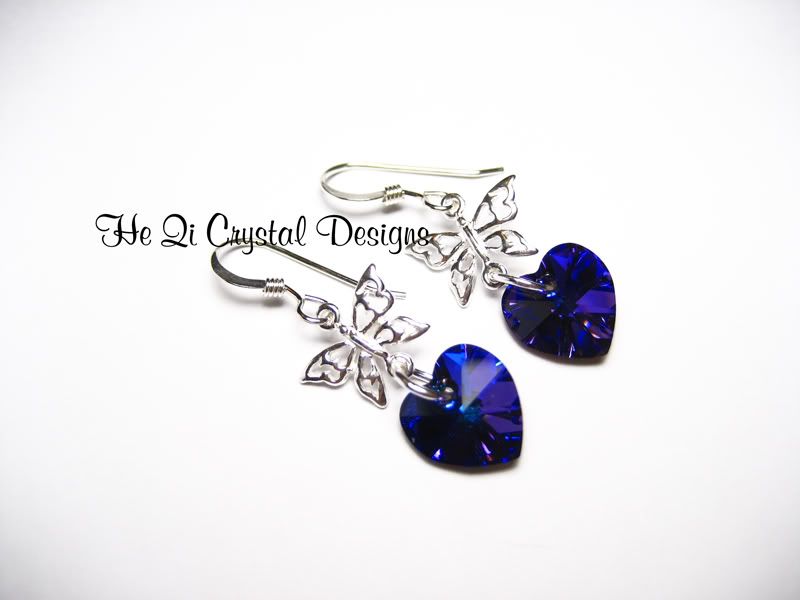 Also...
The market price of silver has increased! This may cause an increase in solid sterling silver necklace in the future :X
Promo for August 10-August 12, 2010
Receive a
FREE full size eyeshadow
(mineral or pressed, whatever!) of YOUR CHOICE with purchase of
over
$100 USD from the
SHOP
.
Just include the name & shade, and let me know if you prefer pressed or loose pigment in the COMMENTS section during checkout!
- Lisa
heqicrystaldesigns@hotmail.com
SHOP HE QI
TWITTER
FORMSPRING
Facebook