Weekend promo:
Applicable for all orders placed and paid for between
August 7, 2010-August 8, 2010
Order over $160 worth of items, and pick any
ONE item $20 or less from my shop, FREE of charge
. Keep in mind this is any ONE item-- so if your item is only $6, you can not pick 2 more $6 items to make up $20. Choose wisely ;)
Just include the LINK of your free item in the comments section during checkout!
** Also, for those of you who have ordered eyeshadows, your order comes with a free mini eyeshadow brush! =)
And since I'm a the bf's house, I haven't been working, so there's no new stuff to show. However, I think it's fun every once in a while to look back on really early work from years back just to remind us all He Qi has changed.
I used to make a lot of these cross-stitched charms for sale. I stopped making them because they were very time consuming and hard on my hands :(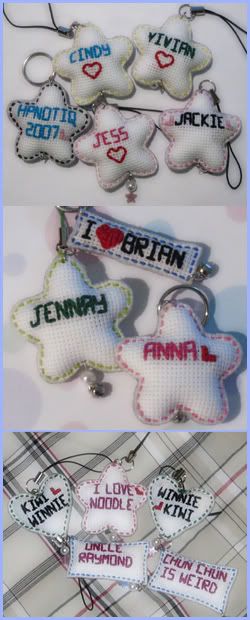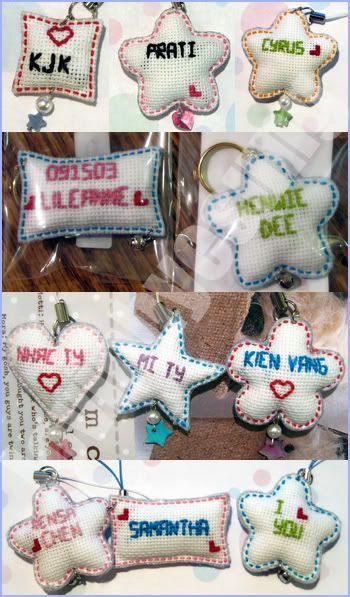 I'm thinking of offering these again... but it's one of those things I'm not sure about :X
I also did a lot of paper roses with chocolate kisses inside... this is one of my fav. bouquets I've customized: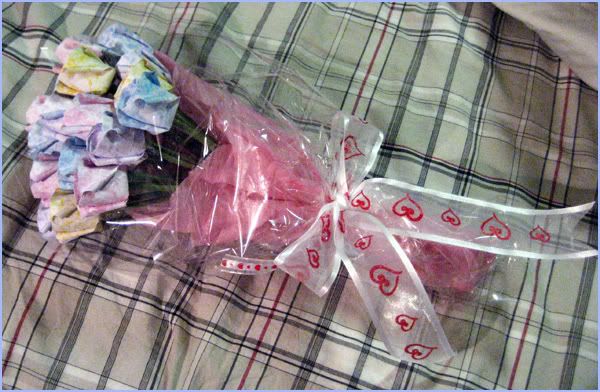 This was my first really "busy" phone charm: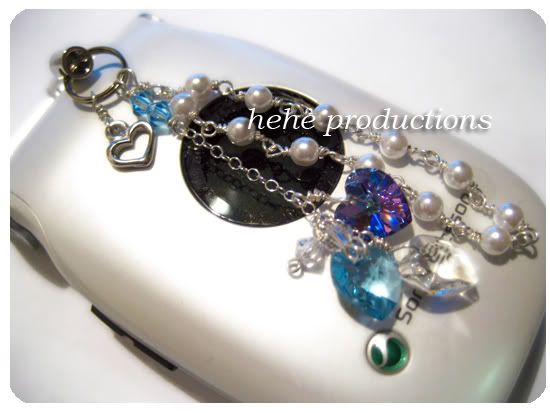 My first beaded item: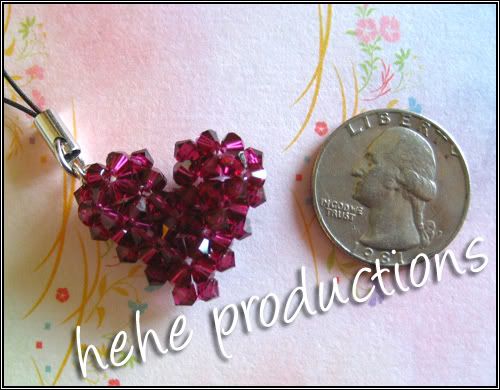 I also used to do double-pierced earrings: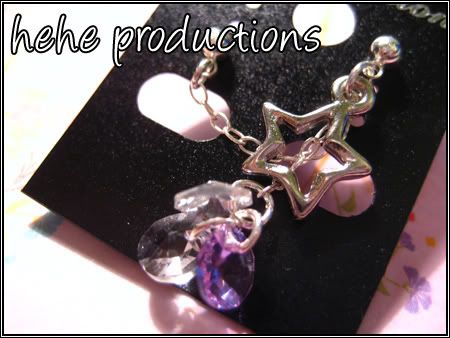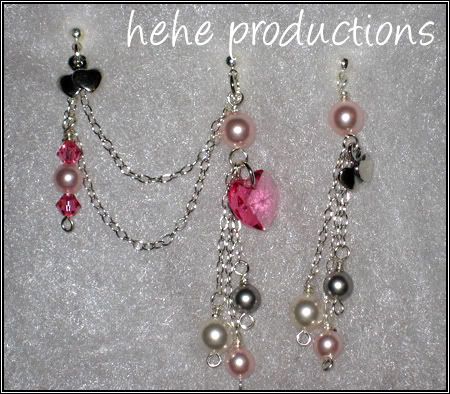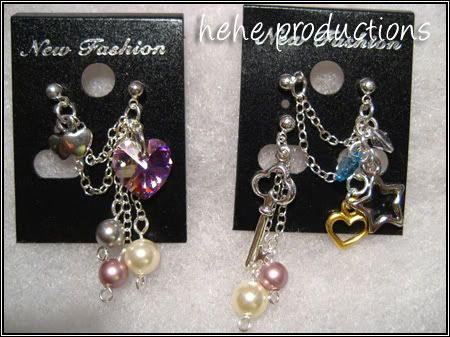 I may consider doing double pierced earrings again-- anyone interested? Leave me a comment if you are, with specific shapes/colors you'd like to see =)
Double pierced sets were very popular on Soompi forums a couple years back-- I'm not sure if they are right now since I haven't been on there in forever. So were cuff earrings sets: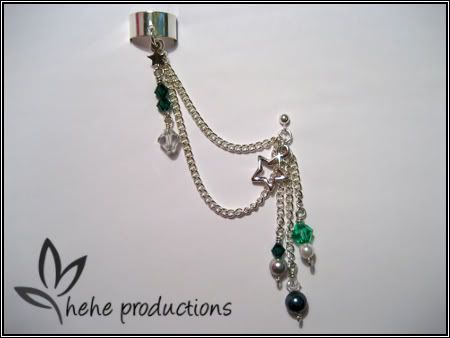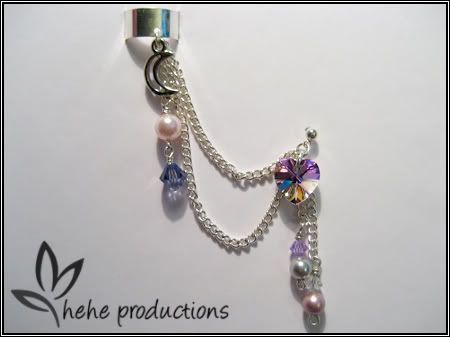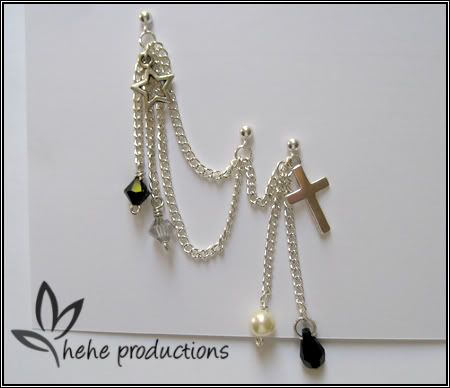 Upcoming in the next week or so:
PRESSED Eyeshadows, Blushes, Powders!! =) I'm super excited. The compacts I got are SO CUTE.
If you haven't seen this yet, I'd love for you to check out the official He Qi Facebook Page
HERE
.
Once I reach 100 "likes", I'll be holding a giveaway on there!
Also, don't forget, there's still time to join the current giveaway, details are on the sidebar!
I hope everyone has a wonderful, relaxing weekend!
- Lisa
heqicrystaldesigns@hotmail.com
SHOP HE QI
TWITTER
FORMSPRING
Facebook