Thank you for answering my previous question regarding packaging!
Just a general note: I do offer separate boxes upon YOUR request. It says on the website there's an extra charge, but generally, if it's not over like.... 5 boxes, I won't charge =)
Also,
Pauline:
I have a tiny wrist, maybe 6 inches around? The pixie cuff still fits me because I can bend the wire to make it fit =)
For those of you who haven't seen yet, I've restocked some feather masquerade earrings, as well as the popular crowns/pearls & plumeria keepsake. See them HERE. Very limited amount of all earrings, so get em while you can.
Also made some CUFF earrings, as per your request.
ALL of the cuffs are HANDMADE-- using sterling silver wire, which is why they are a little pricier than other solid cuffs you may have seen around. All the components (stud, chains, etc) are also sterling silver-- so everything is high quality.
They're adjustable-- but please be gentle. Sterling silver is not the hardest wire. This makes them bendable and hold their shape relatively well, but they may not withstand things such as being stepped on, etc.
Please keep in mind that because every single cuff is hand made, they may not be the same size-- I try to make these as uniform as possible, but there CAN be very, VERY slight inconsistencies, should NOT be an issue.
So here they are!
They're quite simple for now. I've been really busy these last few days preparing for move in/ move out -- leases here end August 31, so it's quite chaotic. I plan to make very elaborate ones later ;)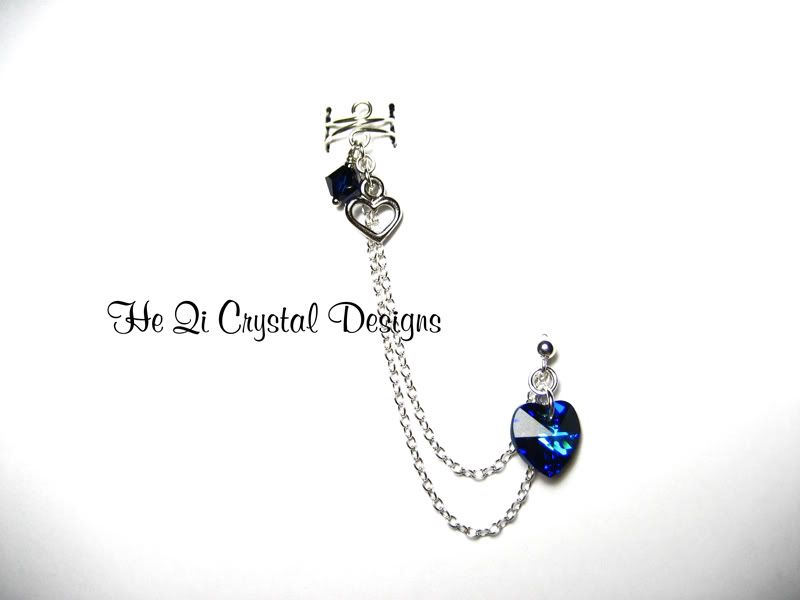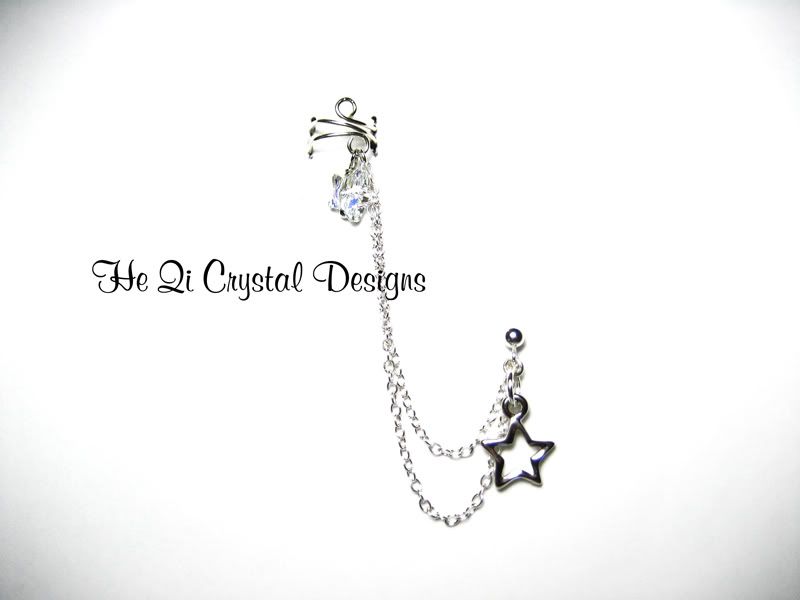 See them HERE.
Enjoy!
- Lisa
heqicrystaldesigns@hotmail.com
SHOP HE QI
TWITTER
FORMSPRING
Facebook