Hello all! Thanks for dropping by. I wanted to surprise everyone with a quick weekend giveaway.
The prize includes:
1 Simple Rockstar Necklace: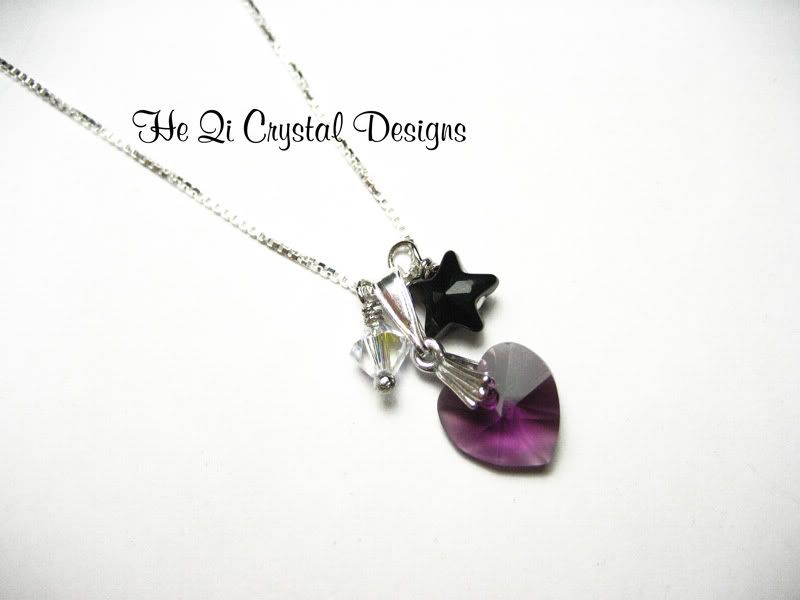 (16 inches, sterling silver Italian box chain)
ANDDDD
1 He Qi Clay Facial Sample + 1 He Qi eyeshadow sample (not pictured).
Rules are simple:
- Be a follower of this blog
- POST a comment telling me your FAVORITE item from the website
HERE
.
- Tell 1 other person about He Qi! Let me know who you told!
Get additional entries by..
- +1 entry for YOU if you have the person you told come to THIS BLOG and leave me a comment! make sure you guys let me know who each other are!
- +1 entry if you spread the word about this giveaway and leave the link in a comment.
>>
Winner will be announced on Monday, Sept. 13, 2010! You will have then to get your entries in.
Some new items in the shop:
Rockstar Bracelet: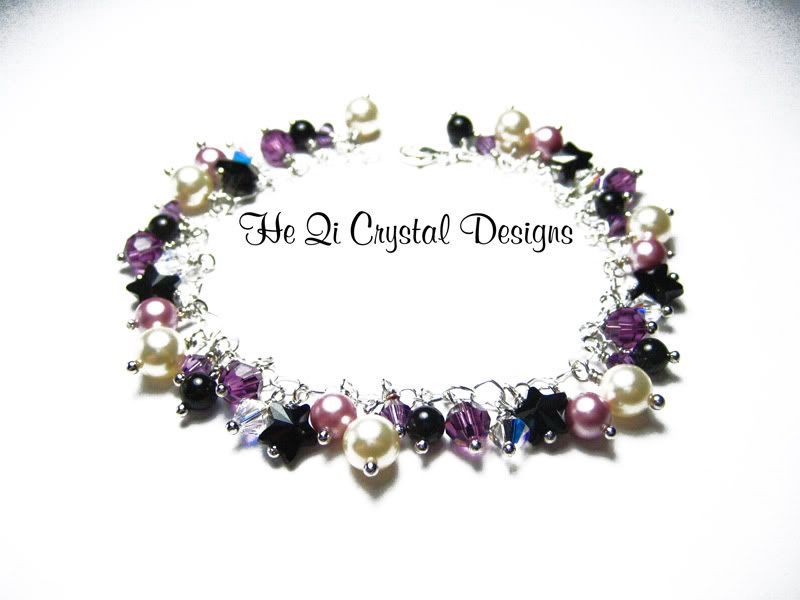 I did a custom version of this for someone a while back-- theirs had bigger stars on it and slightly different crystals. Thought I'd make an addition to the shop.
A TSN! It's been a while since I've had one of these. This one's called Earth and Water.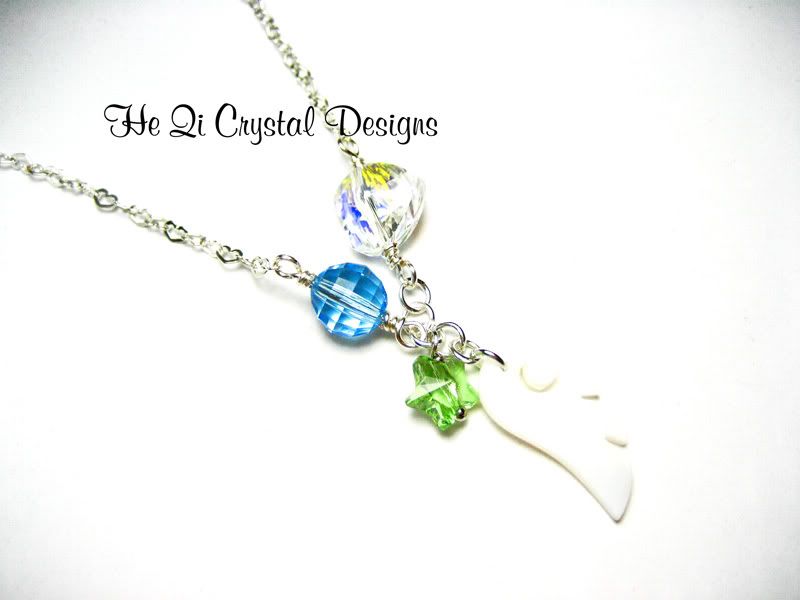 A Rocker Chick necklace:
I've been really feeling the purple/black recently :P
And finally, find these two random teardrops, so I thought I'd make something out of them: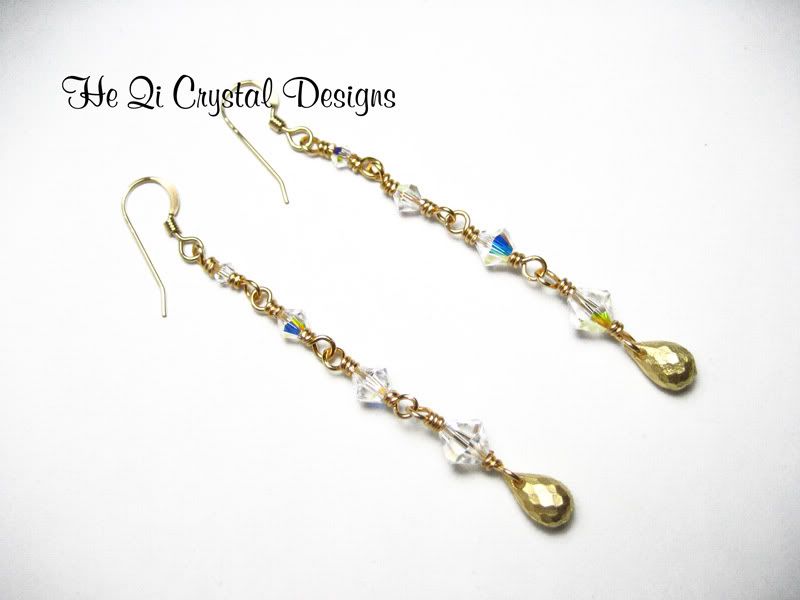 I'll be pretty busy all weekend so I won't really be around to blog. Everyone, enjoy your weekend!
- Lisa
heqicrystaldesigns@hotmail.com
SHOP HE QI
TWITTER
FORMSPRING
Facebook