WICKED was amazing! It was my first musical, and the performers were so, SO TALENTED!! This really makes me want to go see more musicals in the future :D
I took a break Labor Day weekend, did a lot of Naruto watching and relaxing-- so time to catch up on order! This post will be a short one :X
Sailor Jupiter Rose Studs in Purple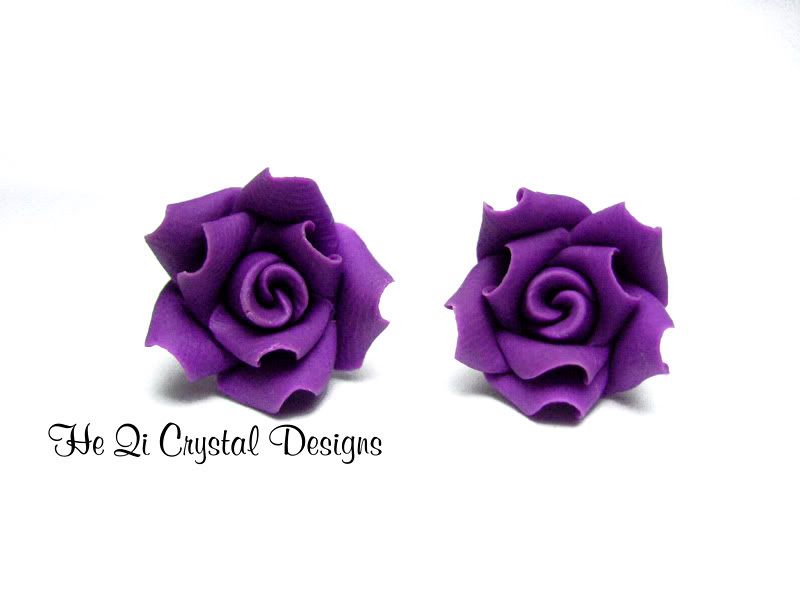 I also saw these cranes on
STEPH
's website (
HERE
), and loved them, and decided to make my own earrings with them: Up in the Air: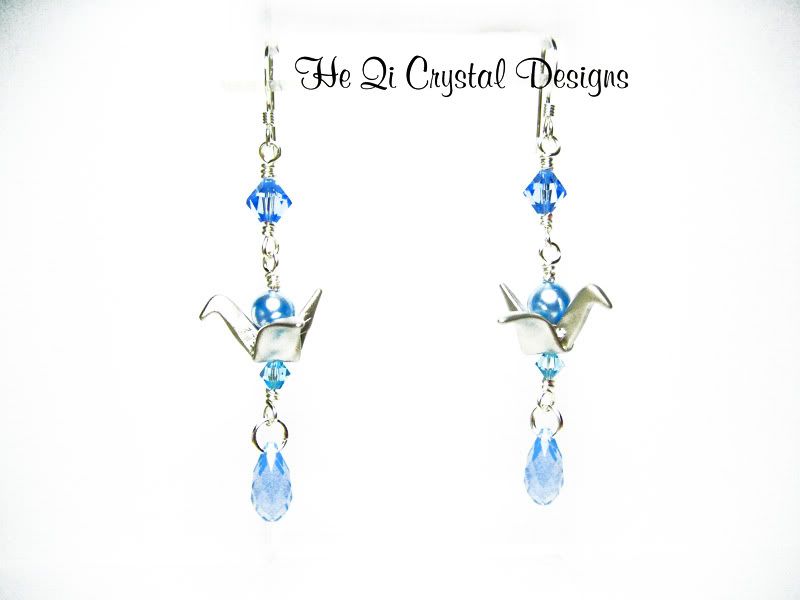 I found the CUTEST solid sterling apple charm!! Made it into a necklace-- this one is a little pricier than normal "pendant" necklaces since the chain is top grade, imported from Italy!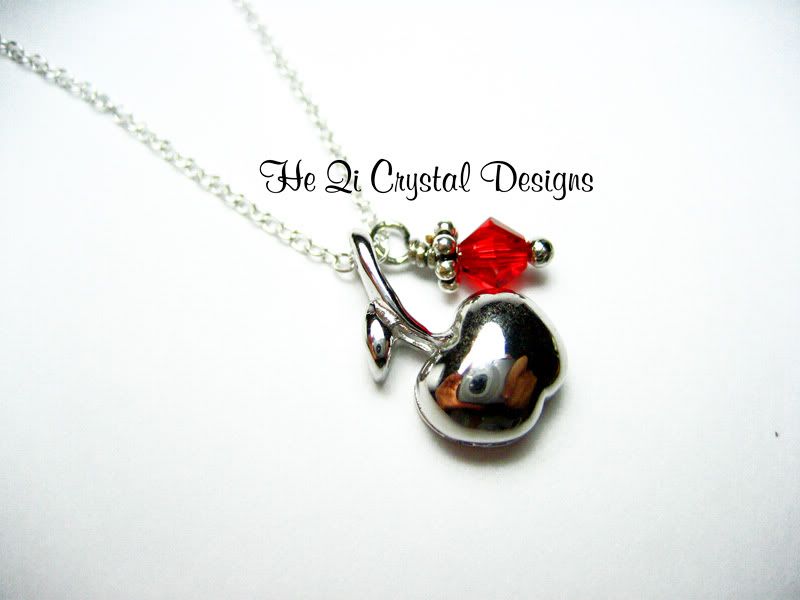 I don't have a lot of these Italian chains-- they're significantly more expensive than purchasing chain by the foot, and creating necklaces myself (which I do right now). But the quality is just top notch. I may order more of these higher quality necklace chains in the future for "keepsake" necklaces!
Indie Princess earrings: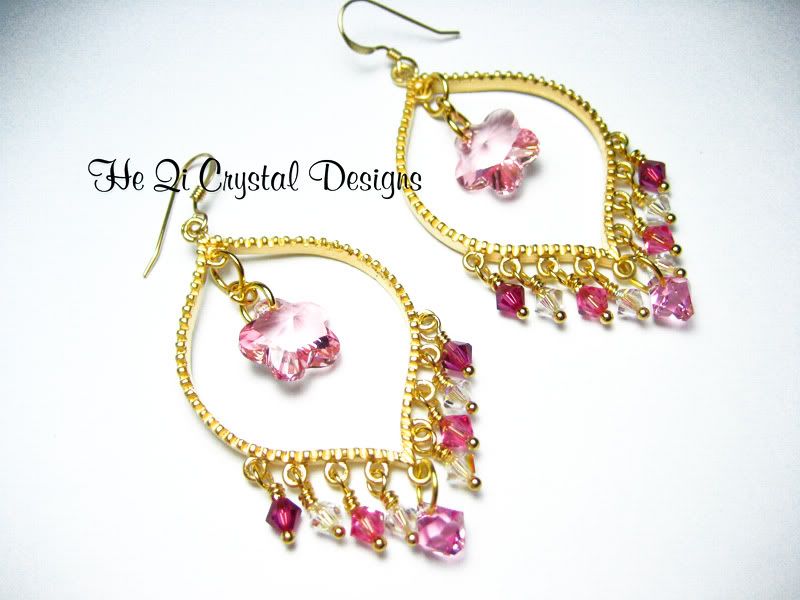 Cute star dangles: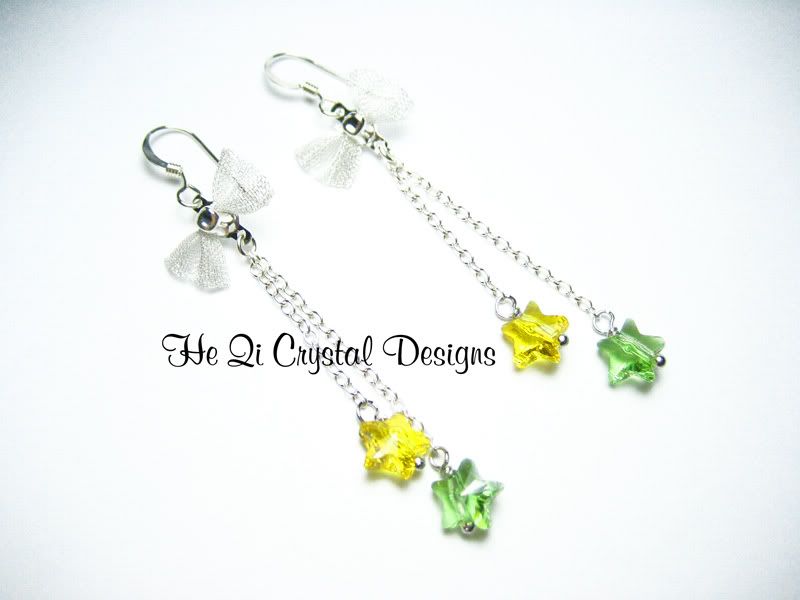 Another wee lil star: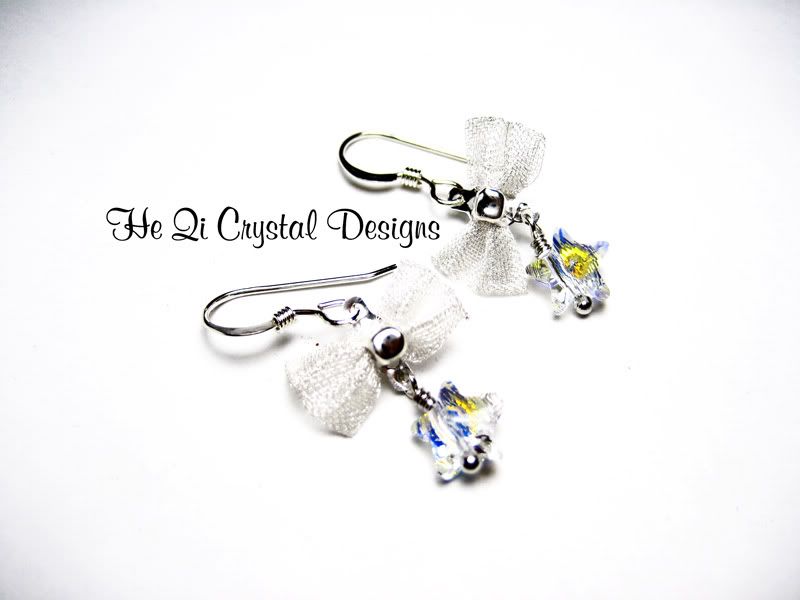 And... the statement piece of the lot. For a statement piece, this is versatile and absolutely a classic. Wear it for a wedding, prom or even party. You could probably even pull it off with some office wear!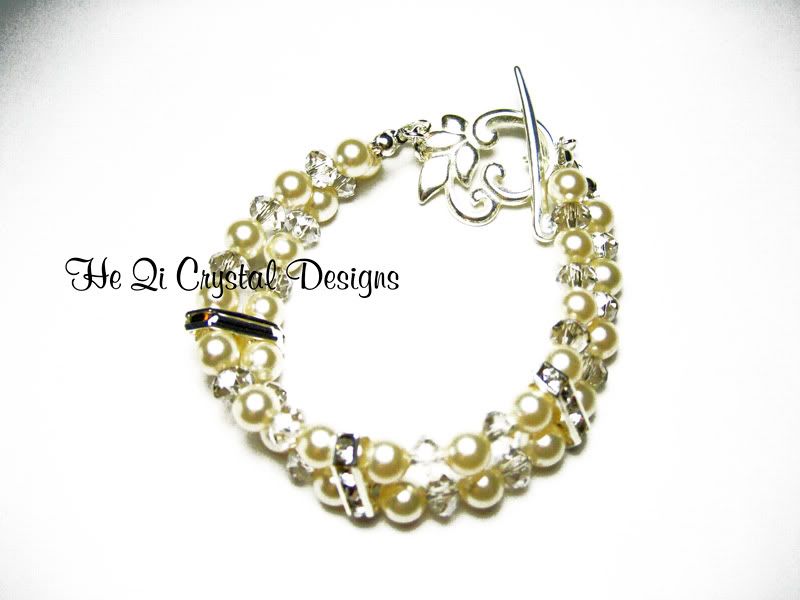 See more details on the bracelet
HERE
.
Okay, that's it! I'm off to work on more orders.
BTW, I wanted to offer everyone who makes a purchase of ANY size a FREE He Qi Clay Facial (Regen Luxe) w/purchase of any size. Use code:
FREEFACIAL
in the comments section during checkout. Expires Sept. 20, 2010.
- Lisa
heqicrystaldesigns@hotmail.com
SHOP HE QI
TWITTER
FORMSPRING
Facebook