Sorry for being a day late announcing the winner :(. I was caught up with a couple of things yesterday and couldn't get to it.
Congrats to:
Huguette E.!!
Please email me with your completely shipping address: heqicrystaldesigns@hotmail.com
Also, two new pairs of earrings.
Adding to my Everyday Classic collection-- briolettes!
These are probably my favorite out of the Everday Classics. There are SO many facets on this drop, and the color is stunning. It's "Provence Lavender", new color from SWAROVSKI as of this year!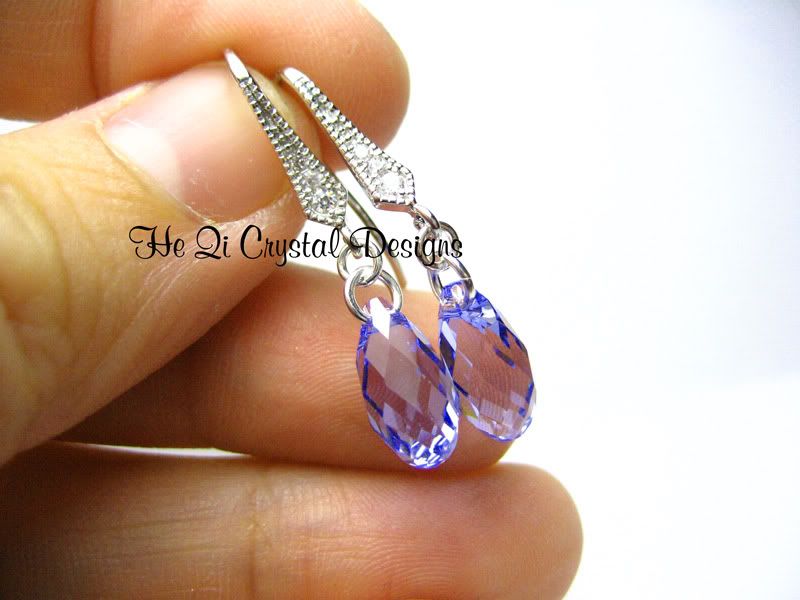 Also, trying to complete the sailor moon collection as well...
Sailor Venus wear just orange studs in the anime, but I wanted to take that a step further and make some inspired earrings. I think these embody the essence of Sailor Venus-- they're also one of the highest quality Sailor Moon series earrings I have so far. All 14K gold filled, and suitable for your everyday, non- Sailor Moon endeavors, haha.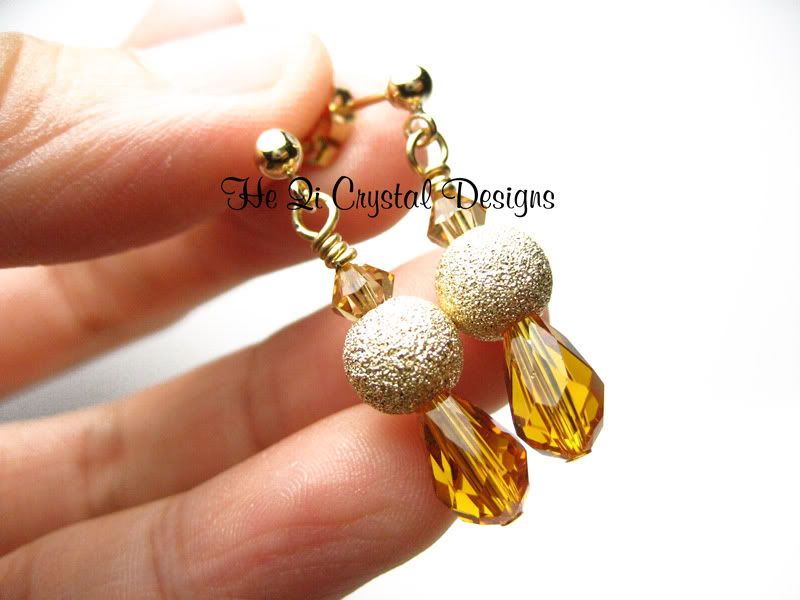 Enjoy! Thank you all for dropping by. I'm building my official website with my own domain right now, so I'm keeping busy. Also, school starts next week... ALREADY.
Bye bye loves, you'll be hearing from me soon-- including a SHOP EARLY for the holidays & get rewarded coupon, lol. December is my craziest month of the year (finals & oooodles of holiday orders!)
- Lisa
heqicrystaldesigns@hotmail.com
SHOP HE QI
TWITTER
FORMSPRING
Facebook