Thank you all for the lovely birthday wishes! Tonight, Brian & I are officially celebrating my birthday by going to see Wicked in San Francisco! I'm super excited-- this will be my FIRST musical/play/whatchamacallit. Tomorrow will be dinner with my parents.
I've read through ALL of the giveaway entries-- I really appreciate all the feedback I've gotten! To address a couple of very specific things..
This is why I don't model every single piece of jewelry:
I model most necklaces / bracelets, but I don't model earrings because I want to keep them in their newest, cleanest, most pristine shape. If I own a pair myself, I will model that, of course. If you guys would like to submit MODELED photos, please email them to me! I'll happily put you on the site. Also, if you want to see a specific pair of earrings modeled, EMAIL ME and I will personally take the time to hold them up to my ear so you can see a size comparison.
Also, keep in mind everyone's computer screen are different, so colors will vary in real life vs. what you see on the computer. I can't... really change this :X. I try to make it true to life, according to what I see on my laptop, but that's not always what you see... can't help this issue.
I also apologize that I don't own a DSLR to bring you even more realistic photos. I own a simple point & shoot camera, and sometimes that doesn't capture the crystal in their most natural form. I'm trying to save up for a camera right now-- the more sales I make, the sooner I can get my new camera ;)
I randomly chose a giveaway winner, congrats:
The Indecisive One
!!!
If you could email me your full name & shipping address, that'd be great. I'll have your goodies in the mail coming to you next week! heqicrystaldesigns@hotmail.com Don't forget to include your free eyeshadow of choice! Shades can be viewed on my website =)
New items:
I was inspired by this trailer I saw of Natalie Portman, something about a Black Swan. Don't know the uhhh exact details-- scurried off to make this: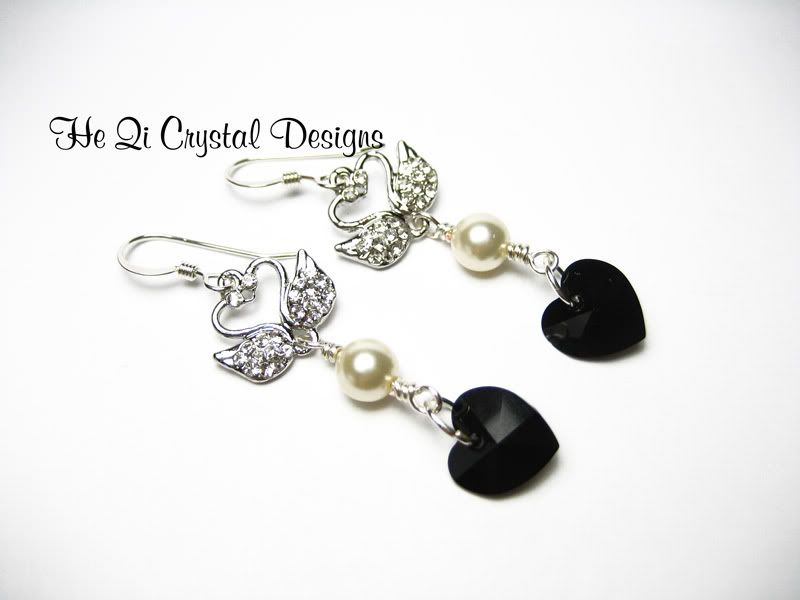 And I wanted to satisfy some requests and make some simple, quality, sterling silver (Italian imports) necklaces. I know no one wants to pay big bucks for a simple pendant necklace, so here they are!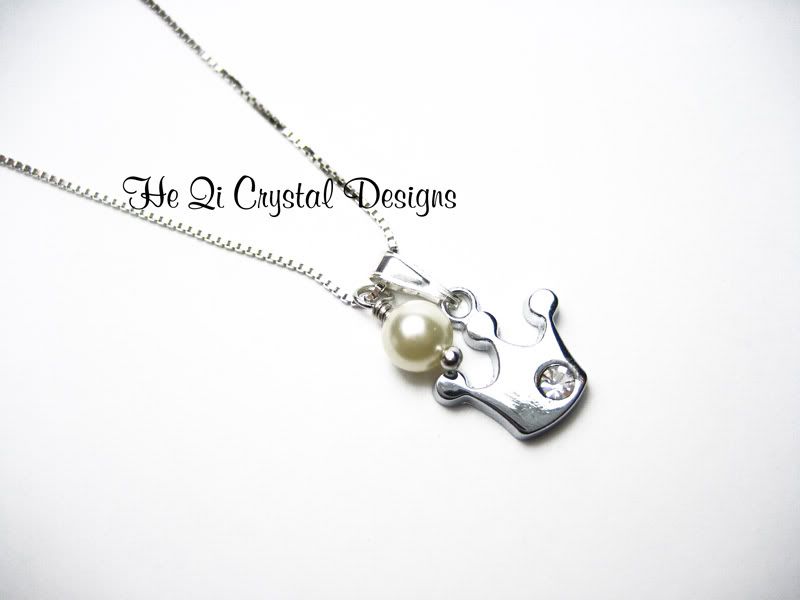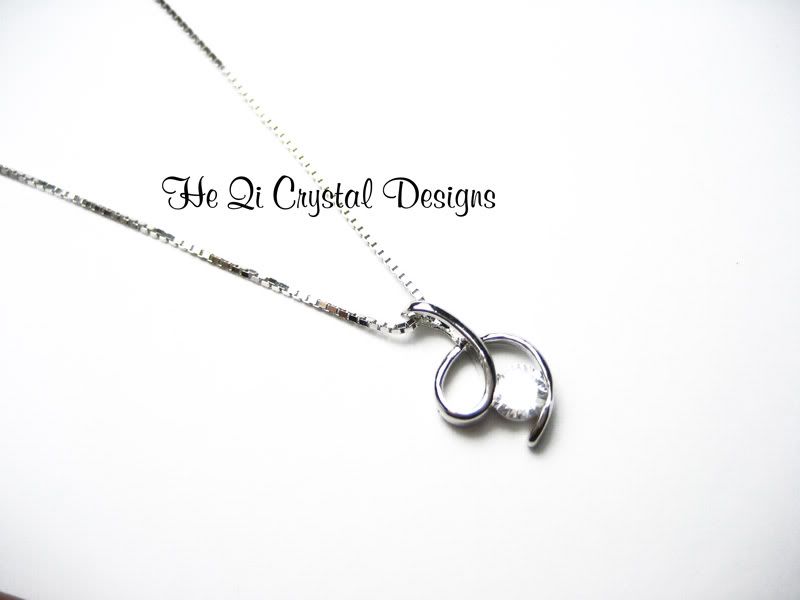 Labor Day Weekend Promo(s):
(ends on Tuesday, Sept. 7, 2010)
FREE
My Beauty Diary Mask w/ ALL orders over $25 USD! Limit 2/customer (if you end up placing 2 separate orders or something)
Use code:
MASKME UP
in the comments section during checkout.
ANNNNNNNNNNNNNND this is the ONLY promotion that's combinable with the above offer! Generally, I only have limit 1 code per order, but this is an exception!
Buy over $200 worth of He Qi Products, receive ANY ONE item on the website $25 or under, FREE!
That's pretty much the same as saving 13%! Simply order $200 or more worth of items, and then in the comments section, leave me the URL of your free item of choice! I'm offering this promo NOW because I'd like us to all start shopping for the Holidays before the rush really hits me (I have finals, which means orders get backed up).
- Lisa
heqicrystaldesigns@hotmail.com
SHOP HE QI
TWITTER
FORMSPRING
Facebook