I'm sure you all know by now, but
WWW.SHOPHEQI.COM
is live!
I'm offering a 5% off coupon till Oct. 1-- code is:
OPEN5OFF
and you can use it as many times as you want =)
I also wanted to host a giveaway in honor of finally opening
www.shopheqi.com
The prize is: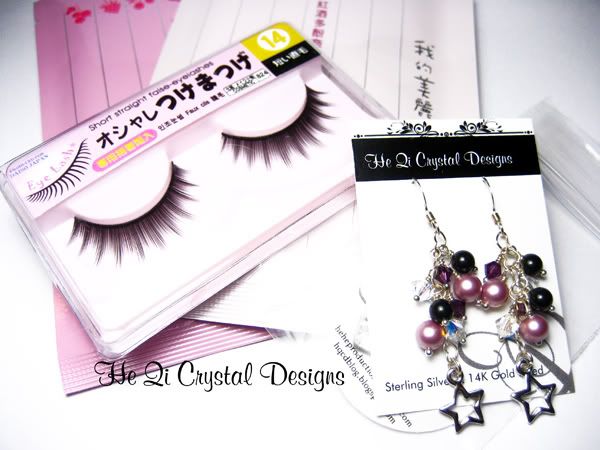 - 2 My Beauty Diary Masks (red wine, mixed berry)
- 1 box of falsies w/ glue
- 1 Pair of Star Cluster Cascades =)
+ (NOT PICTURED): $30 E-gift certificate to
www.shopheqi.com
There are LOTS of ways to get additional entries!
Rules of Entry:
- Must be 18+ yrs or have parents' consent
- Must be a FOLLOWER of this blog! (you don't need a blog to follow)
ENDS
on October 10th, 2010
To get your FIRST entry, please answer this survey:
(EVERYONE must do at least this to enter!)
- What is your name, and where are you located?
- What do you like most about He Qi? (it could be anything: a product, or how there's free shipping)
- What would you like to see more of at He Qi?
For ONE additional entry:
Spread the word about this giveaway! Blog, Tweet, FB, whatever. Leave the link here.
For ONE additional entry:
If you've purchased from He Qi before, write a product review on the
WEBSITE
. Leave the link to the item you reviewed here.
For ONE additional entry:
Tell someone about He Qi-- someone you've never told before. Ask them what their favorite item on the website is, leave the link in a comment on this post.
For ONE additional entry:
"Like" He Qi on
Facebook
For ONE additional entry:
Follow He Qi on
TWITTER
For FIVE additional entries:
Make a purchase between now and when the giveaway ends. Make sure to remind me that I owe you 5 extra entries =)
Have fun, and good luck!
Made another version of the ROSLALIE necklace-- I think this one, although more intricate, is more wearable than the previous one.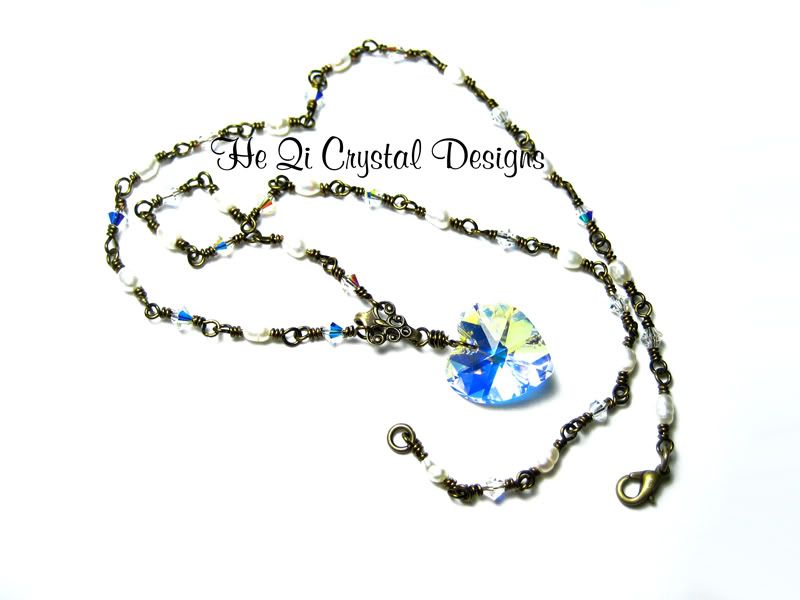 Some larger pear-drop earrings: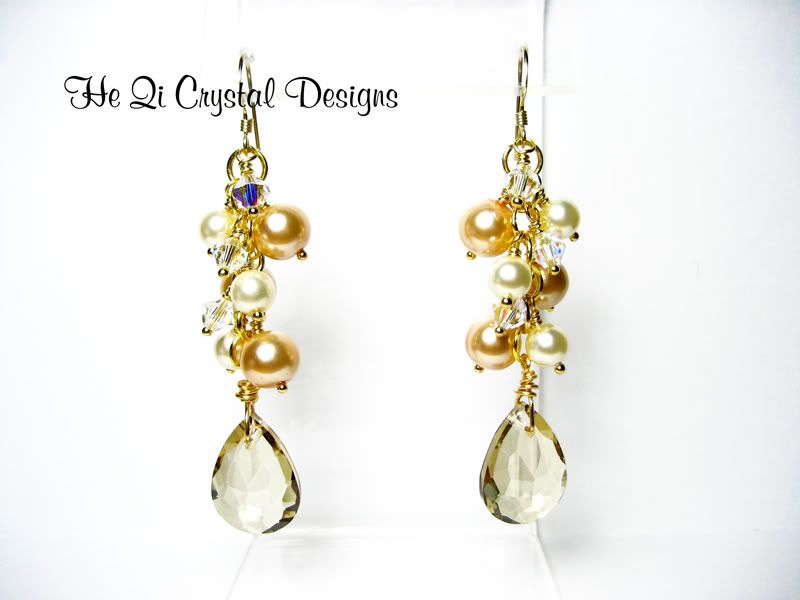 These particular crystal drops are CZECH, not SWAROVSKI.
And a pair of GREIGE drops =) Simple, clean, classic.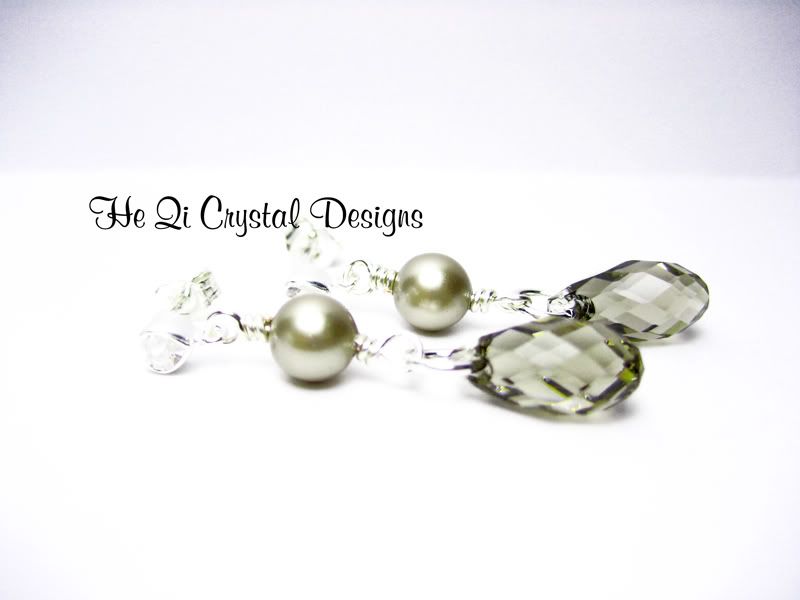 Oh yea, don't forget to check out the CLEARANCE section for some good deals!
Classes start tomorrow! I'll talk to you all soon =)
- Lisa
heqicrystaldesigns@hotmail.com
SHOP HE QI
TWITTER
FORMSPRING
Facebook