Here's a quick post to let you all know what's up =)
I'm slowly bringing back my Floral Radiance series (a top seller at He Qi), my origami butterfly earrings, and more RINGS for you all!
Classes have started, so I don't have an much time to make the poly-clay flowers-- but I know these are adored by a lot of people, so no matter time consuming it is to make these, I want to bring em back.
Here's the batch I managed to finish today: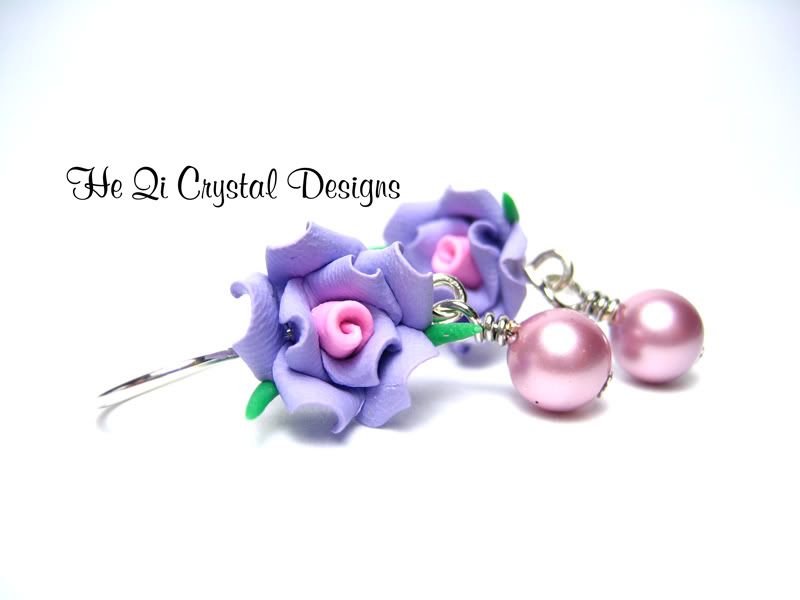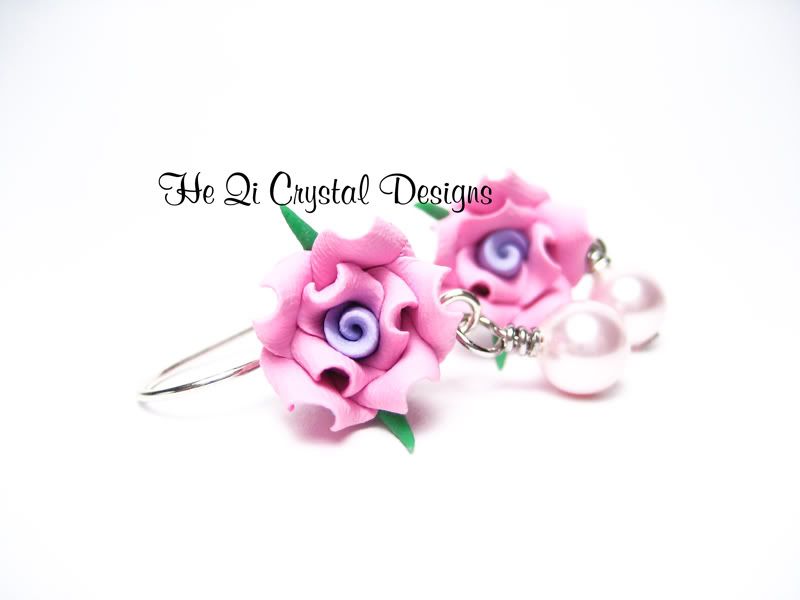 See them
HERE
.
My question to you
: Any specific color combos you'd like to see? Or more flowers w/ heart dangles, etc? LET ME KNOW!
And a very simple and chic gold bow ring! I'm really liking this one, and I think you will to =). It's also very affordable! The wire-wrap is very neat and secure =)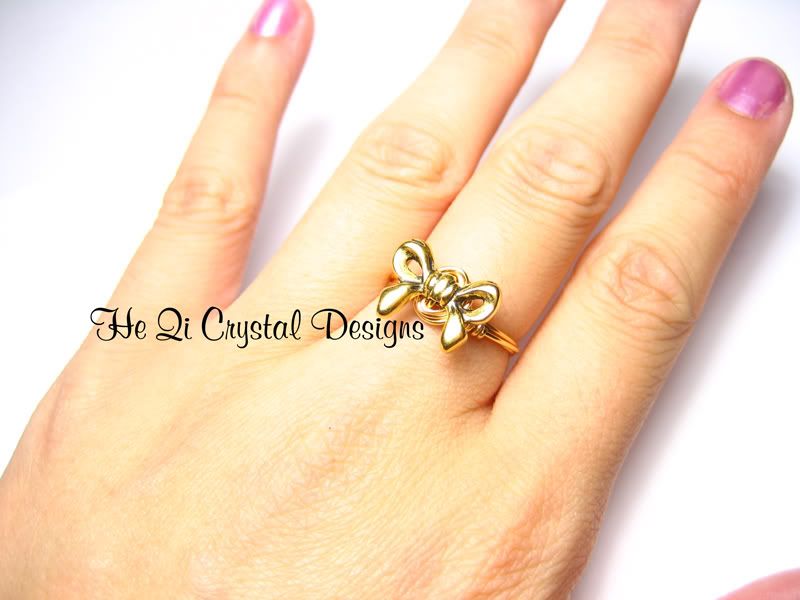 Available
HERE
.
For the Christmas season, I've decided to make some cute cards/tags to add on to your gift wrapping. These will be about $1 each, and will be completely optional, in case you want something a lil' extra. These cards will be 3D, made with the art of QUILLING-- which I will explain in a future post, when I have more examples done. There's also a holiday pre-order promo going on
HERE
. Speaking of gift packaging, I'm making additional boxes available on the gift wrap
PAGE
.
The 5% off coupon, OPEN5OFF, ends on Oct. 1st!
I'm going to get some rest and relaxation tonight-- I have some more exciting things coming soon!
- Lisa
heqicrystaldesigns@hotmail.com
SHOP HE QI
TWITTER
FORMSPRING
Facebook