So... after all that hype about the HP theme part, I TOTALLY FORGOT to post some photos, so here are some just for kicks, haha.
So we made a bunch of food.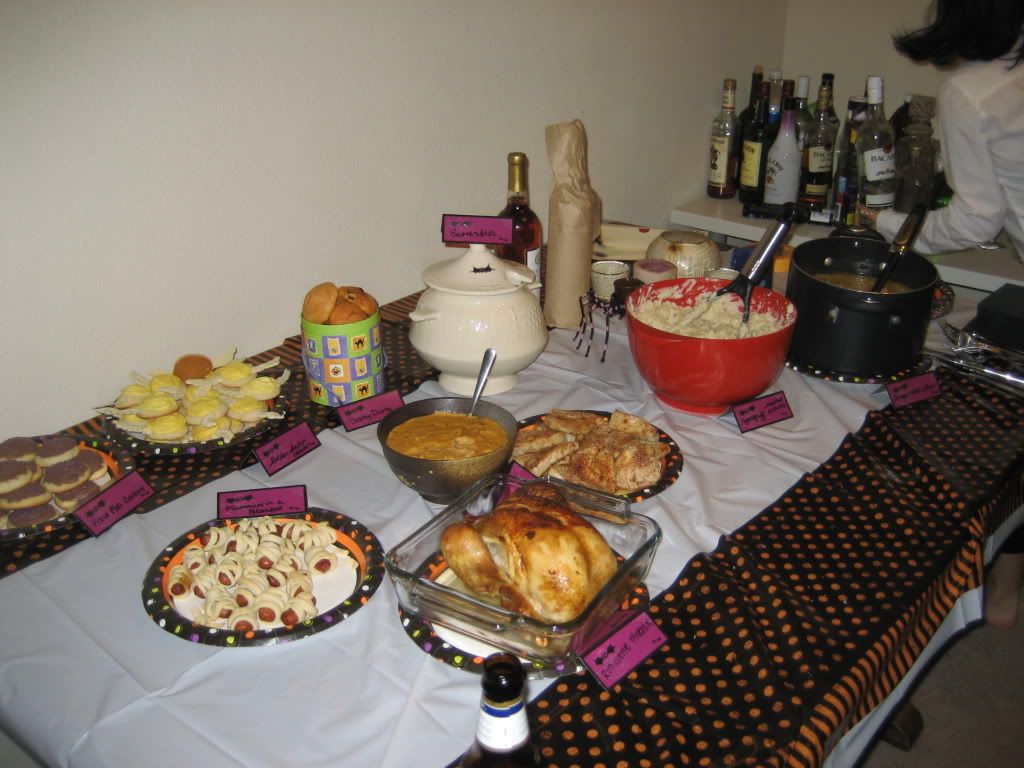 ... wish we had more, though, lol. Barely enough for everyone who showed.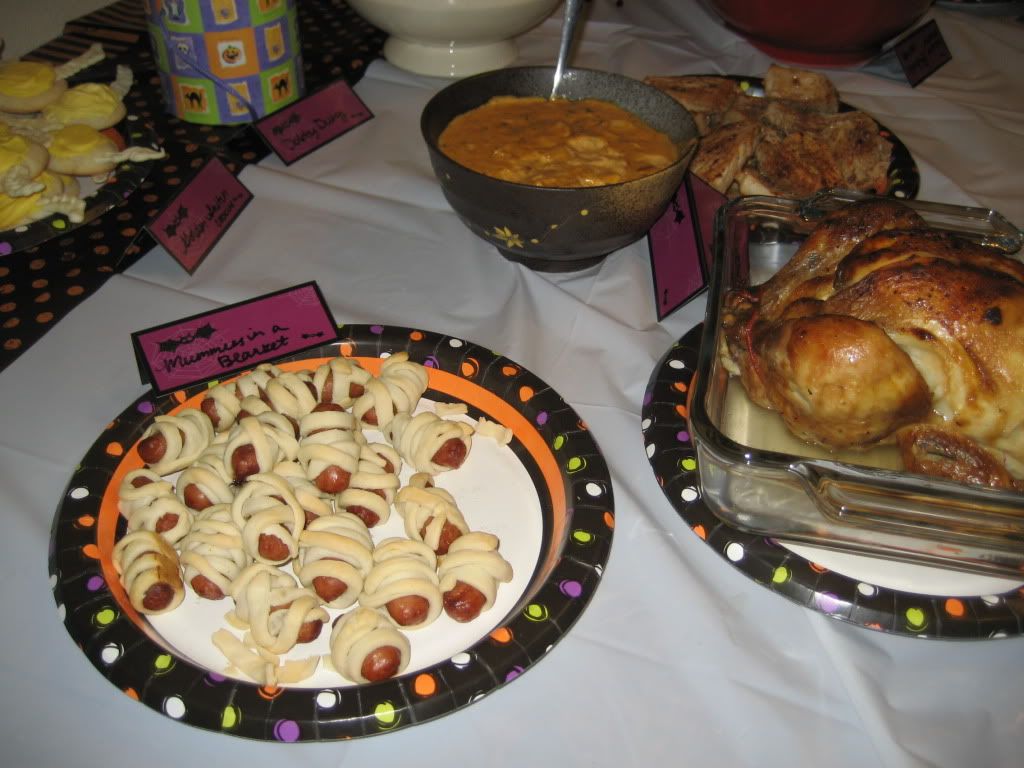 Golden Snitch sugar cookies =)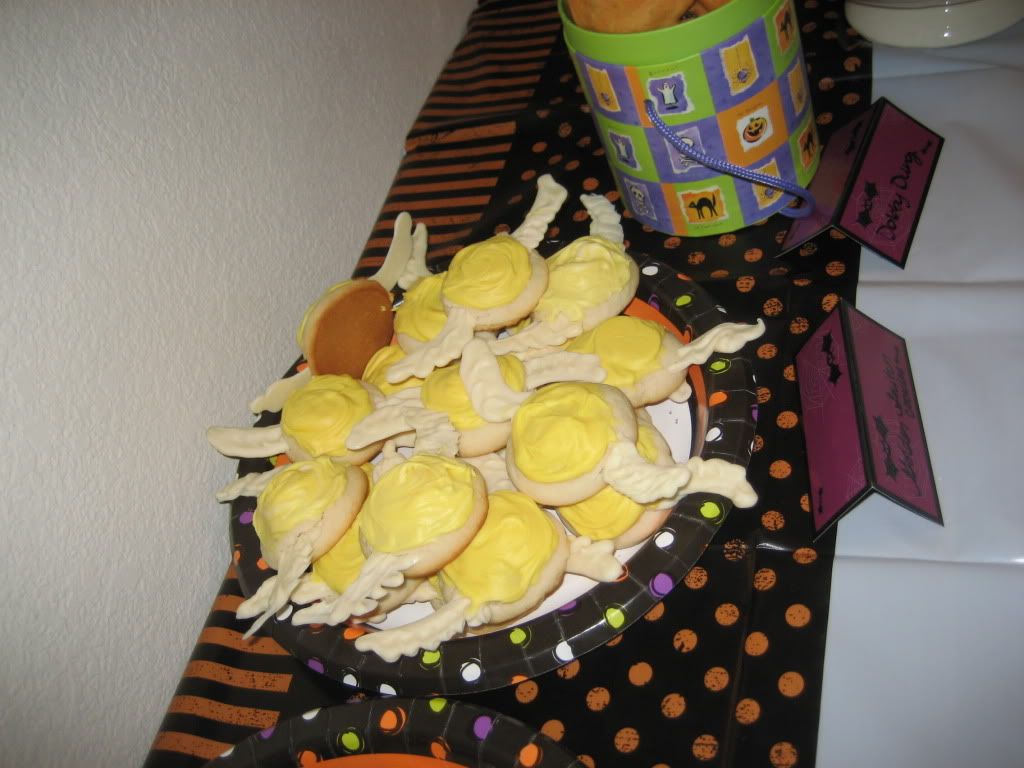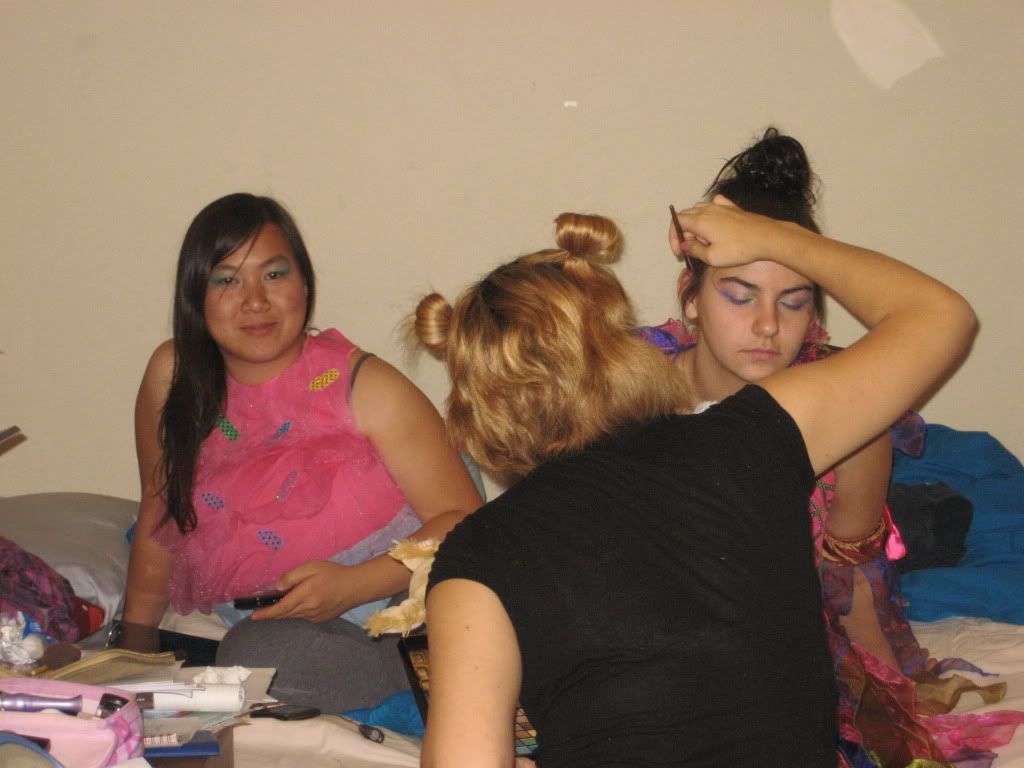 My roomie was a fat cupcake, lols. The other was a faerie. The one w/ pigtails = Fluffy, the 3 headed dog.... but you can't see her dogs here.
We had an HP character..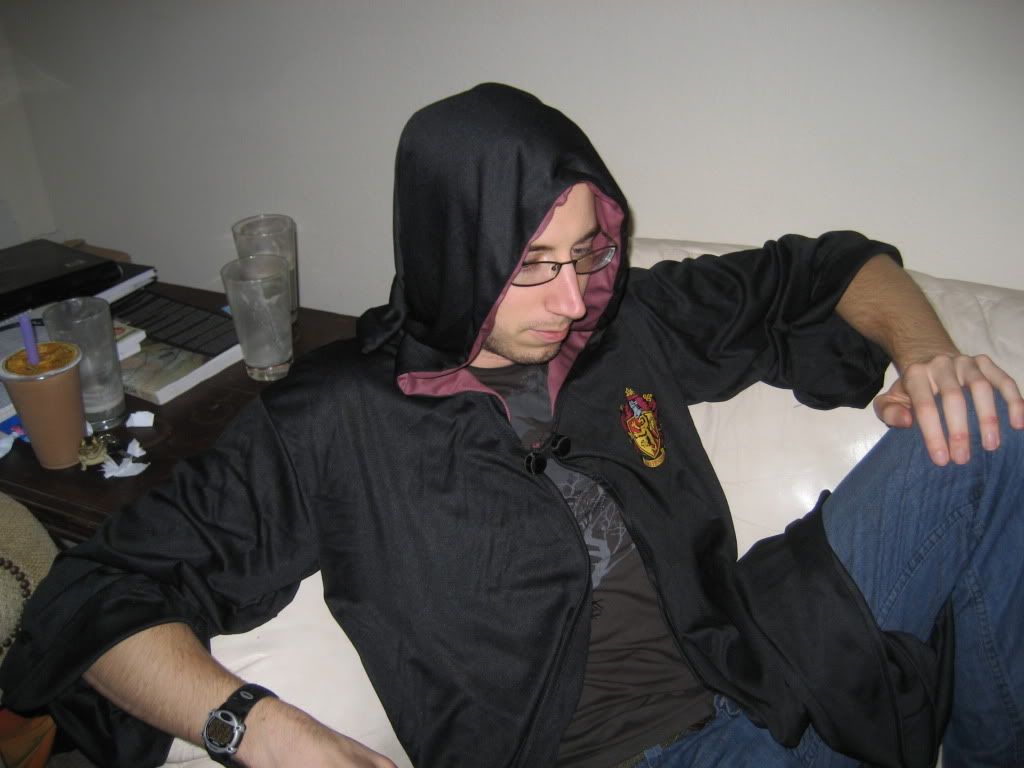 Jedi & Han Solo: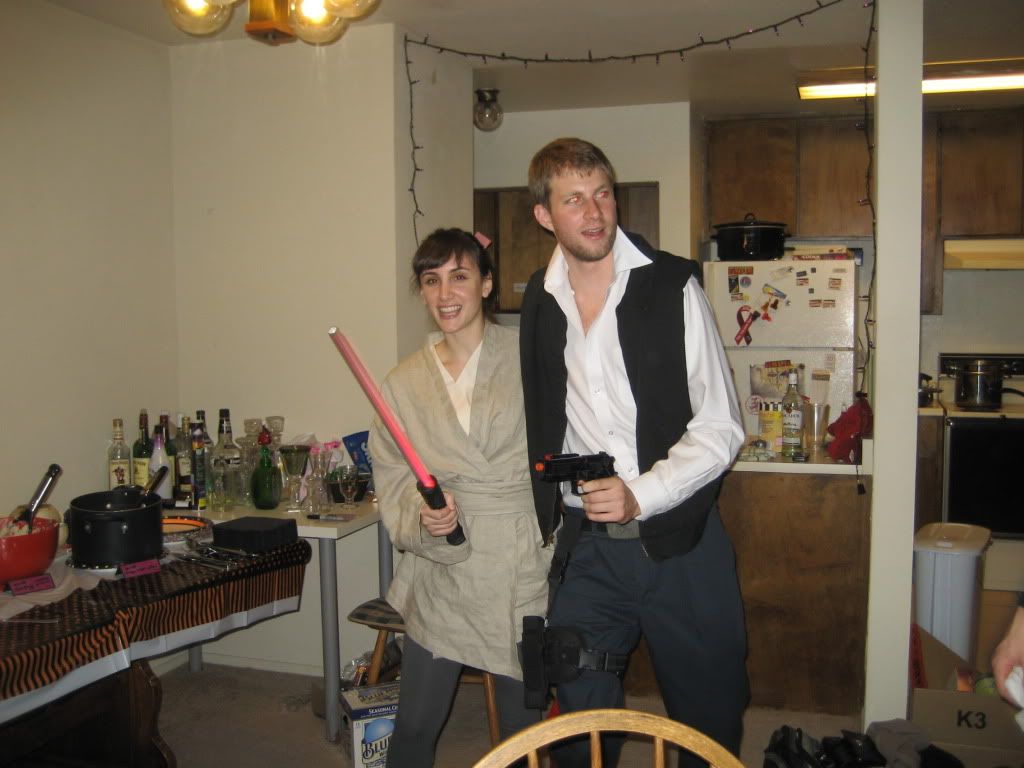 More peeps: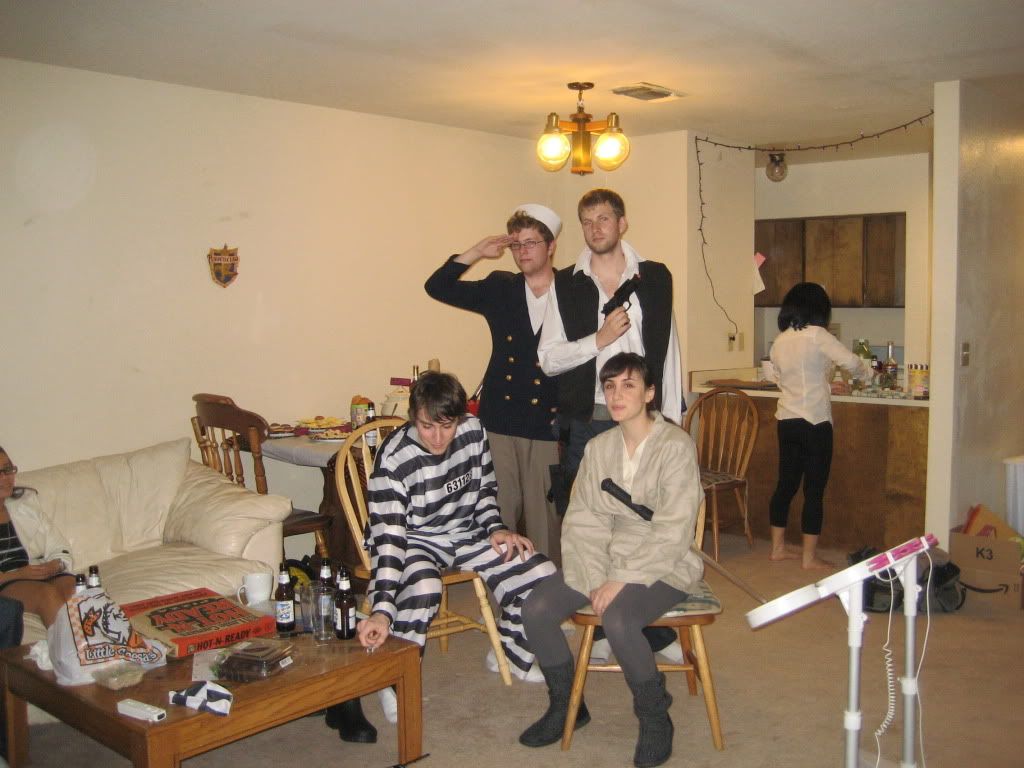 The bf & I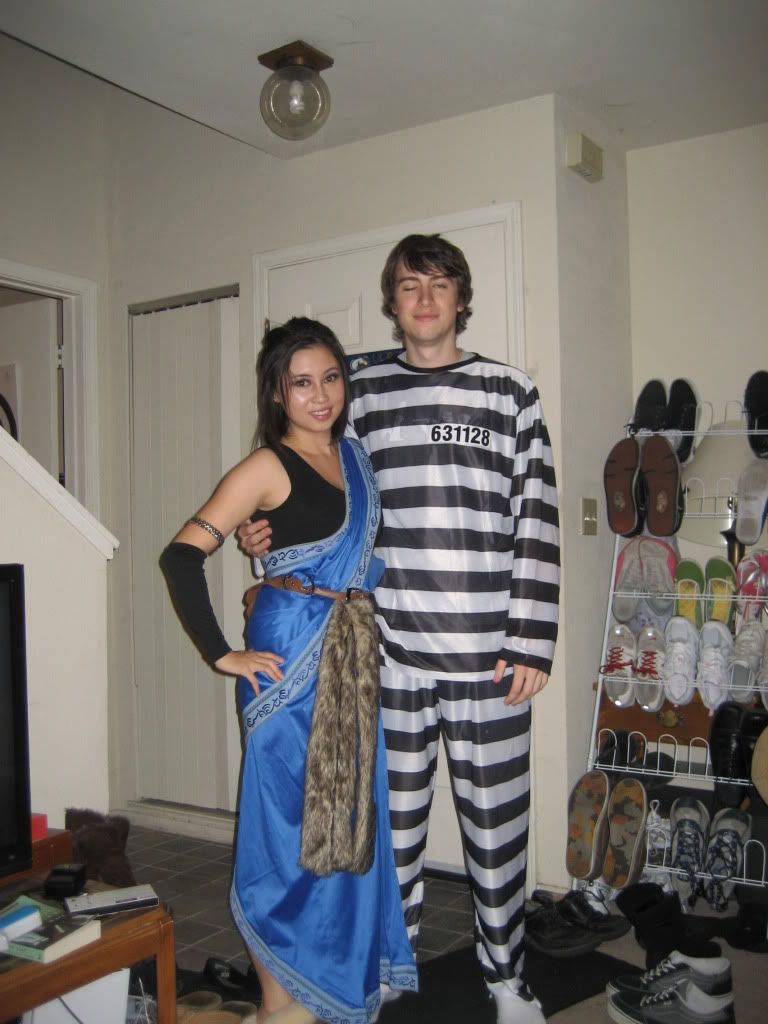 Okay, so I went over the top, and uhh... had a too intense of a costume. BUT IT WILL BE USED AGAIN -- for comic con perhaps? ;)
One regret: wish I had taken more photos.
And also, why did I have to have a midterm the day after Halloween? I spent half the weekend worrying over that, dampening my Halloween spirit and lessening the time I spent on making all the food/deco awesome.
Oh well, there's always next year.
Goodnight, everyone!
love,
Lisa
heqicrystaldesigns@hotmail.com
SHOP HE QI
TWITTER
FORMSPRING
Facebook