Hi everyone!
As the holidays draw closer, please plan ahead accordingly-- the last day to order your He Qi for the Holidays is posted on my
website
.
I made 2 more pairs of earrings with these gemstone coin beads. I'm fricken obsessed.
Lovin' the white jade!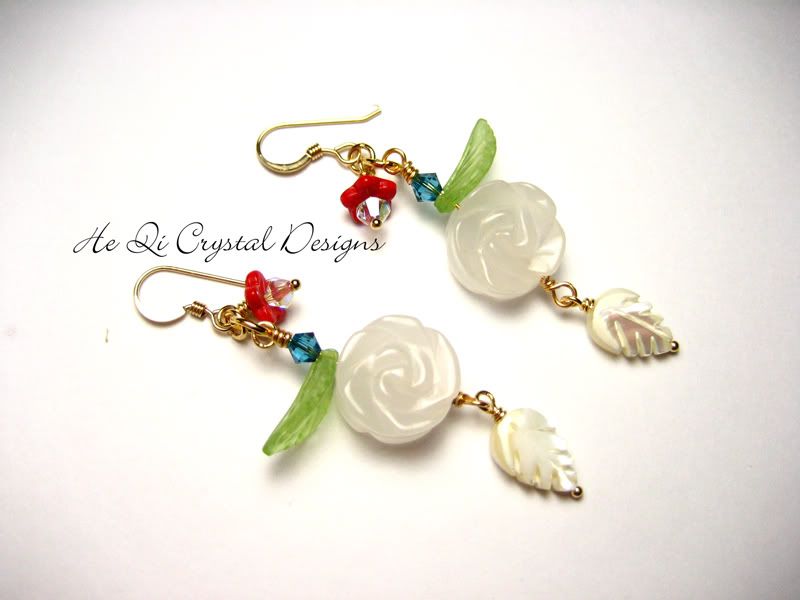 And another Cherry Quartz.
I managed to get a whole strand of Cherry Quartz, so expect to see loads of these...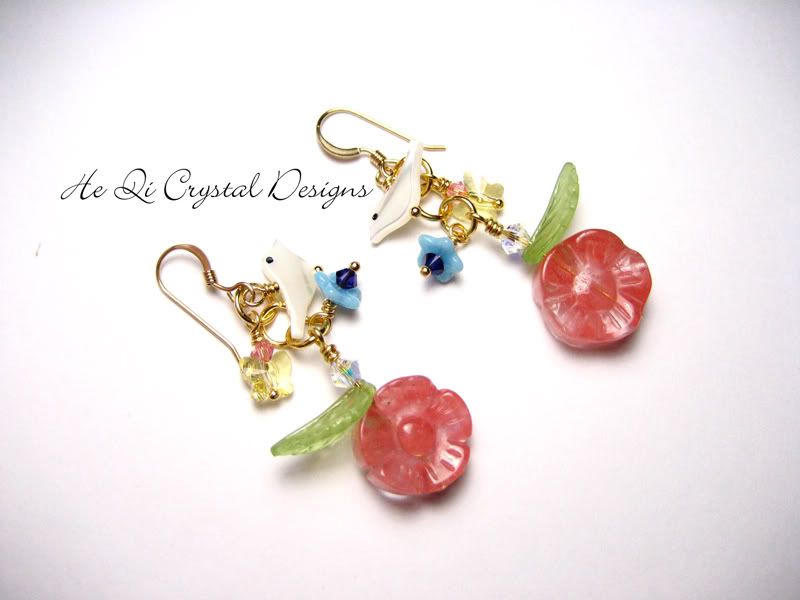 And a pair of earrings for the Holidays. Another addition to the Everyday Classic collection!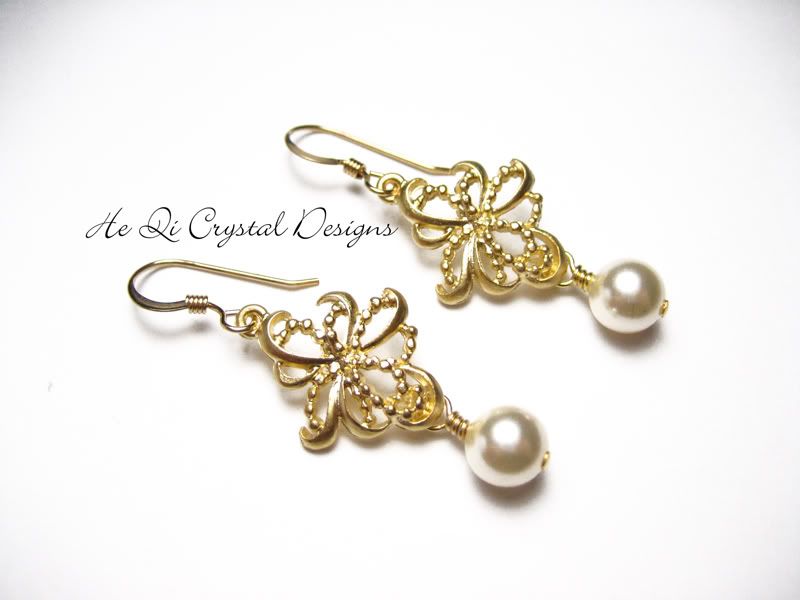 And a promo, until supplies run out! I have about 10 pairs to give out.

See the rest of the promos
HERE
.
Also, thought I'd share what I had for dinner tonight: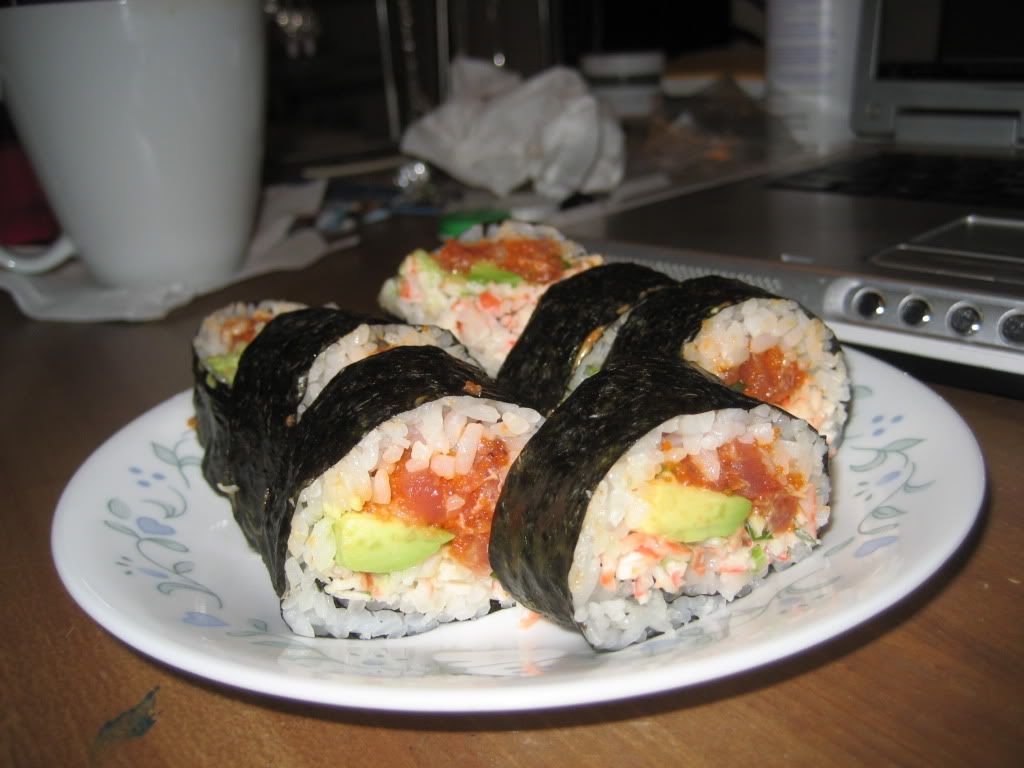 Spicy tuna roll! Made with sashimi grade tuna, kewpie mayo, sriracha, imitation crab, rice + flavoring, avocado, seawead. SO GOOD. I also bought some sashimi grade scallops that I'm saving for a later night snack, hehe =)
A shot of the roomies' bunny, after it got a bath, :X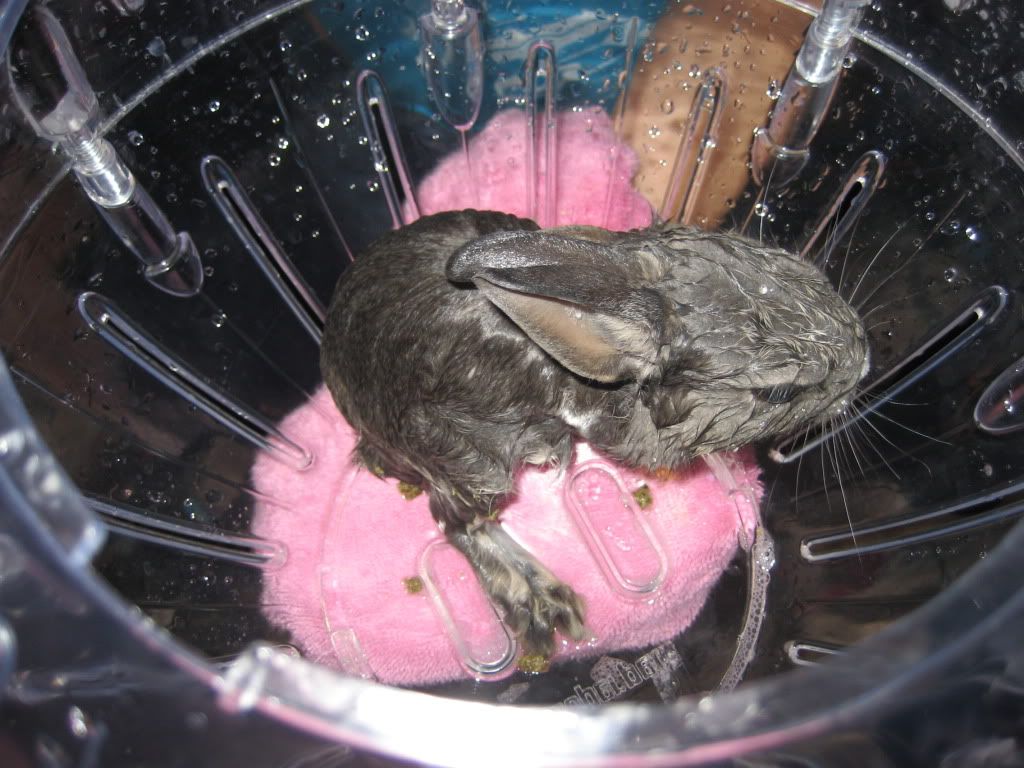 I'm personally NOT a fan of dressing up my pets... but here's a shot of Achilles as an Elf. HAHAH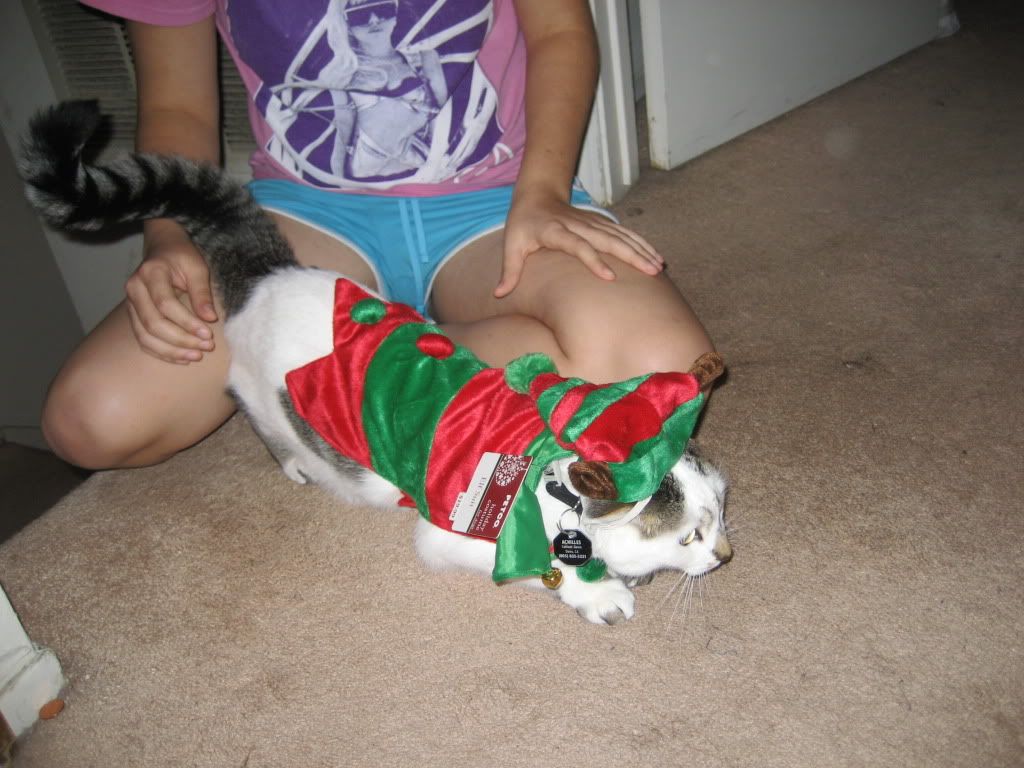 Oh god, he was so pissed. This is NOT his costume-- it's for my roomate's dog, but we thought it might be slightly amusing to have him wear it... for 2 min. He's fine, he's not mad anymore.
BTW, I'm thinking of shutting down my formspring. People are really abusing this "being anonymous" thing :P.
If you have any questions, please direct them to my email! If I don't get back to you within a week, please email me again because I may have skipped it for some reason.
Please note I do NOT respond to spam, advertisements, or requests asking me to reveal my jewelry supplier.
Think about it-- can you walk into a jewelry store and ask where they get their gemstones? Same idea =) Thanks for understanding!
Lisa


heqicrystaldesigns@hotmail.com


SHOP HE QI
TWITTER
Facebook