Hi All,
The long-awaited earrings are now back in stock, sorry for the wait.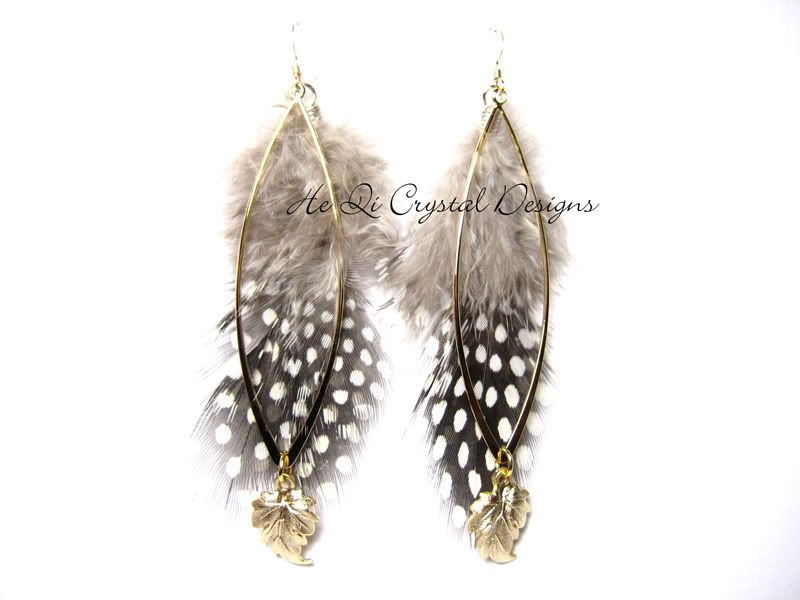 See them
HERE
.
Being a... somewhat perfectionist when it comes to crafting, it really bothers me when I can't find feathers that're identical. However, I've learned to appreciate how different each feather is-- that's just nature! So keep this in mind-- if you can't stand that something is slightly asymmetrical, I do not recommend you purchase these! These go QUICK, so if you want em, get them right away. I started out with 15 pairs today! There are 9 pairs left for this batch. You may have to wait another couple months for the next batch.
Here's me modeling them quickly, just to give an idea:
Also made 2 new pairs of earrings w/ gemstone carved flower coins. Really in love with these, and again, gotta thank Alyssa for introducing me to these beauties.
Pale Yellow Jasper Carved Flower Earrings:
Cherry Quartz Carved Flower Earrings: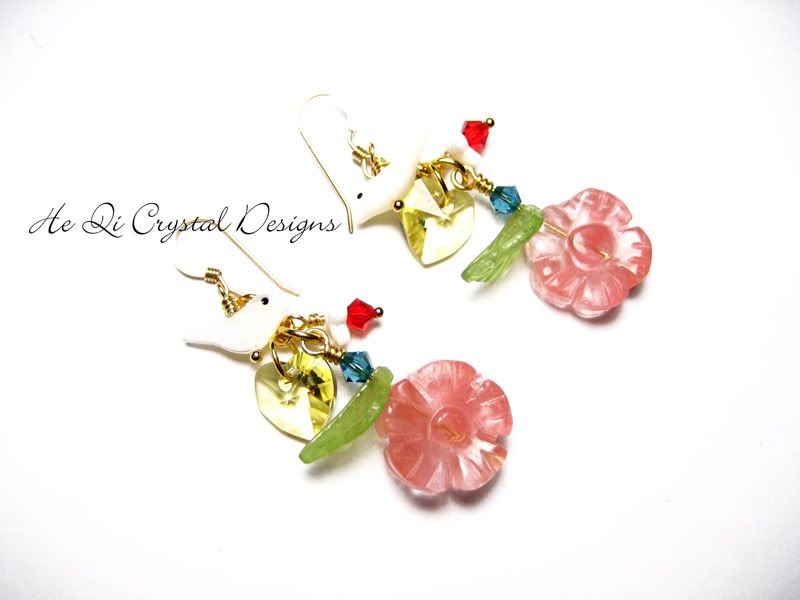 I have a midterm tomorrow! I know, the cycle never ends. Can't wait till I graduate in Spring.
Finals end on the 8th or 10th of Dec, forgot. So that still gives me some time to ship those last minute Xmas orders.
Enjoy your Tuesdays! What are YOU excited about this week?
Lisa


heqicrystaldesigns@hotmail.com


SHOP HE QI
TWITTER
FORMSPRING
Facebook