Hi everyone! The coming 2 months is going to be the busiest time of the year for me. With finals & holiday orders, I ask that you please place your gifting order as early as you possibly can.
Visit the
promos page
for that early bird special, which ends in about a week!
I have another goodie bag offer going on =) There's also a 5% off $100 coupon code on there-- remember, this includes the
clearance
items (which there are a lot of...)
Meanwhile, due to many requests, I've made more pearl bracelets.
I've also put this clover one back on sale: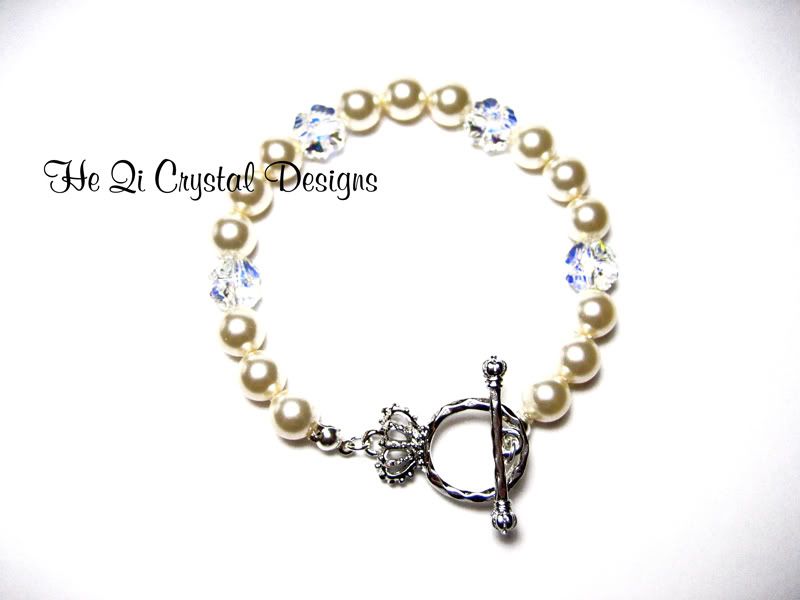 and... a key to your heart bracelet.
I've actually been wearing this these last few days, and gotta say I'm really liking it =) Classic, clean.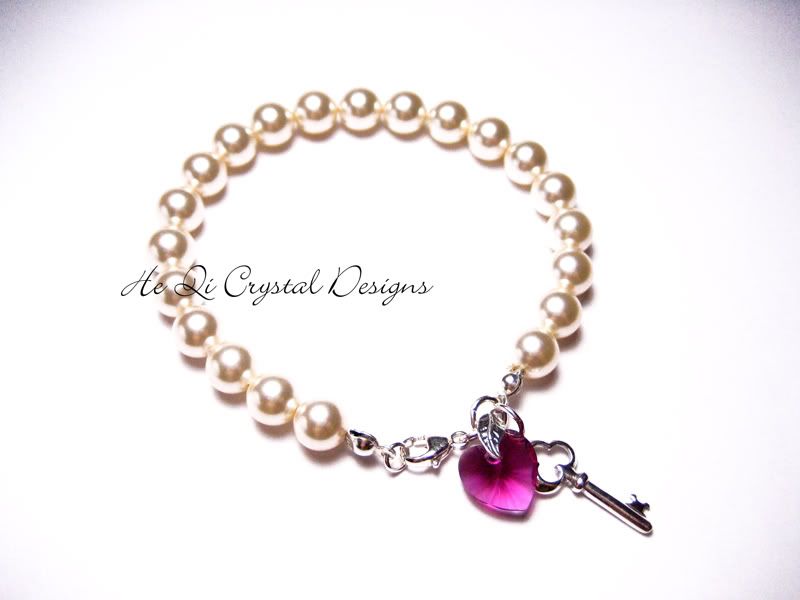 These earrings were originally customized for someone, but she decided to go with another color, so I'll be putting this piece on sale on the website =)
(Elle, I'll be getting back to your email later tonight!)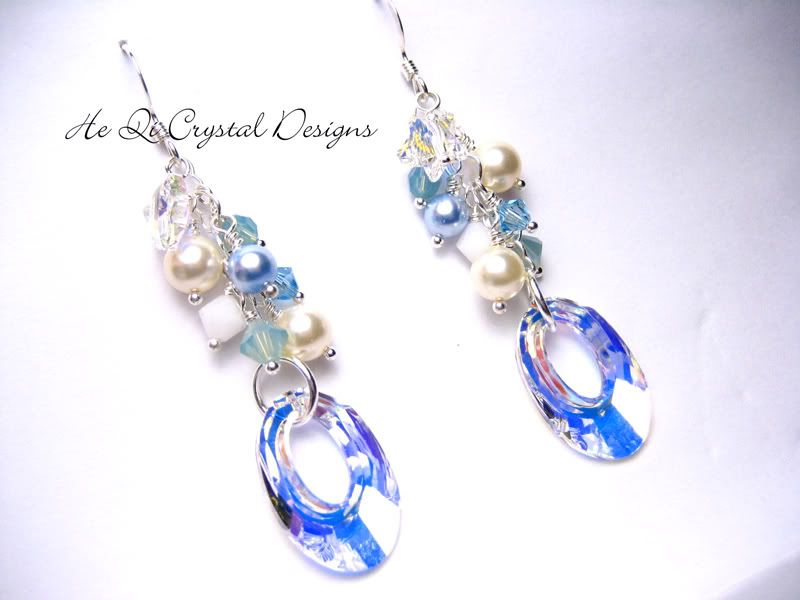 Remember, when you shop at He Qi, enjoy:

I'm trying to put together 2 giveaways that'll end on Christmas & one that ends on New Year. Both of them are probably going to feature OOAK necklace giveaways! One for blog, one for Youtube-- what do you think? =) If you have any specific ideas regarding the giveaway, let me know!
- Lisa
heqicrystaldesigns@hotmail.com
SHOP HE QI
TWITTER
FORMSPRING
Facebook