Congrats to ANNA for being the winner of my New Moon Giveaway!
I put the entries into RANDOM.ORG, and she was the winner. I've sent you an email, please get back to me!
There's another giveaway going on right now, please see the details on the side bar.
I'm thinking of doing monthly giveaways for people who always come by to leave me comments, etc. What do you think?
--------------------------------------------------------------------------------------------------------------
I have a couple more fancy hearts left. These were obscenely difficult to track down. The response has been very positive so far towards these hearts, and I'll continue to try and get more of these if I can.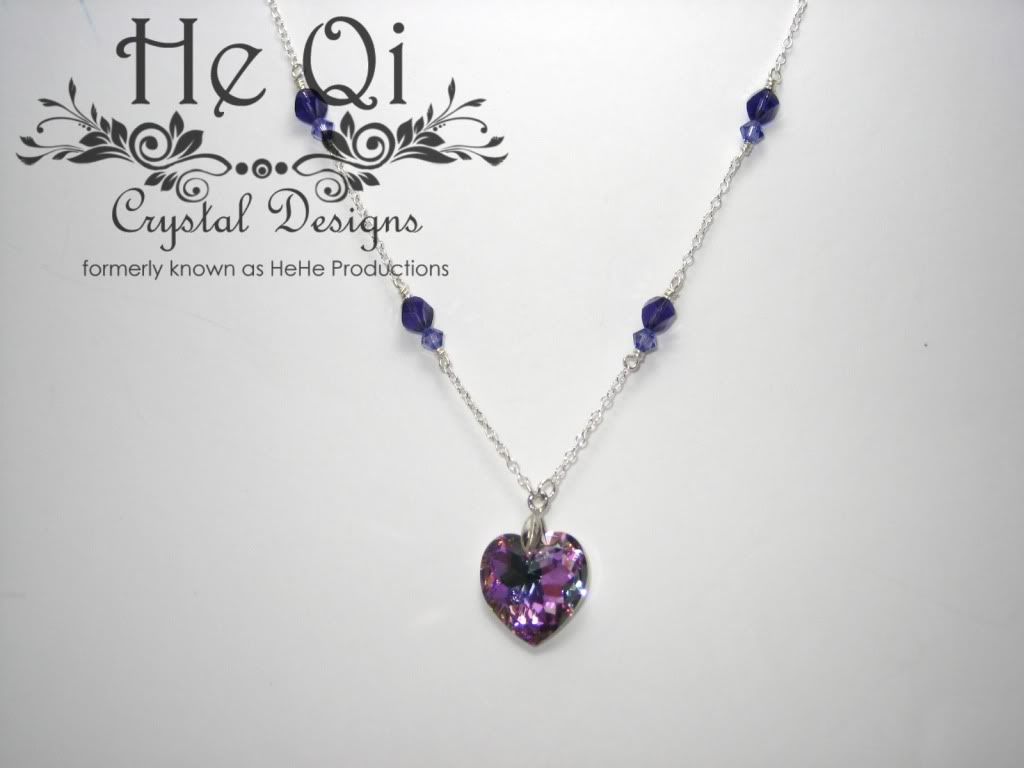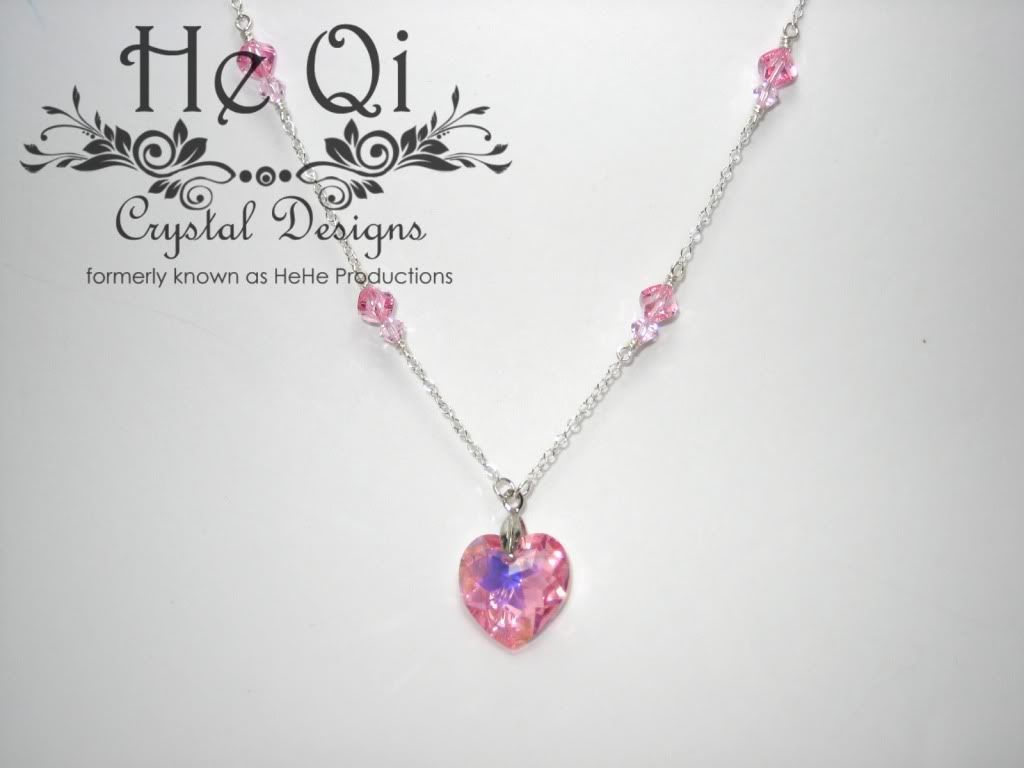 I'm really liking the new necklaces I've made... with the alternating of the Crystals and Chain for the necklace. Simple, but not too plain. Craftsmanship is good, as everything is wrapped by hand, using sterling silver wire. One of my roomies suggested I make a necklace JUST with the chain and beads. I think I'll do that!
And here's one in the popular helio: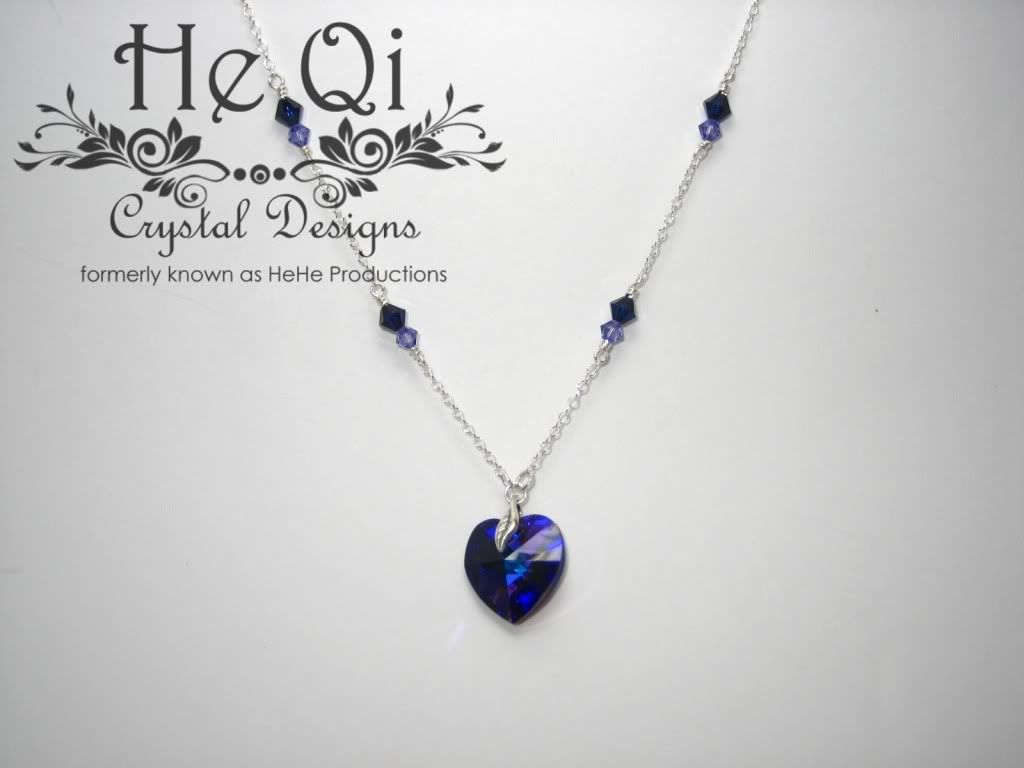 Sorry, the HELIO is not a fancy cut. I don't think they make fancy helios :(
MINI CONTEST for my readers:

If anyone has any suggestions for NAMING the above 3 pieces, please shoot me an email:
heqicrystaldesigns@hotmail.com OR leave me a comment!
If your name gets chosen..... you get goodies! =) Just a little extra incentive for you guys to participate :D
Also, many of you know that I've been busy trying to get some handmade beauty samples for you all. Most of them have come in! Here's a tiny portion of the loot: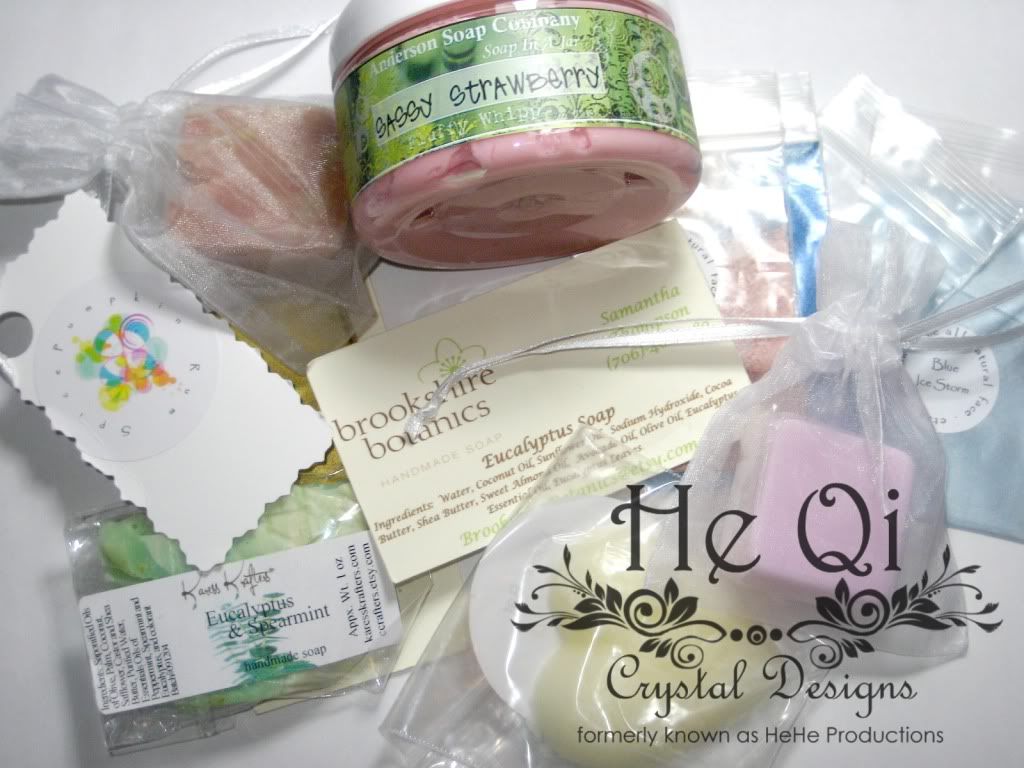 Consists of handmade soap, handmade mineral makeup, etc.
All samples were purchased, not free. And this is my way of saying THANK YOU for shopping with HQCD! I've decided to do this instead of candy, because this feels a bit more useful. Maybe I'll do a mix in the future. If you make a purchase from me from now on, you can expect at least 1-3 samples/shipment! I hope you guys like these! If you make a purchase with any of those lovely beauty crafters, let them know how you heard of them!
For weekend discounts, please see the previous post!
Enjoy your weekend, everyone!
love,
Lisa