Went to Michael's today to get some giant hole puncher thingies....
I might make my own business cards in the future.
Here's my first try: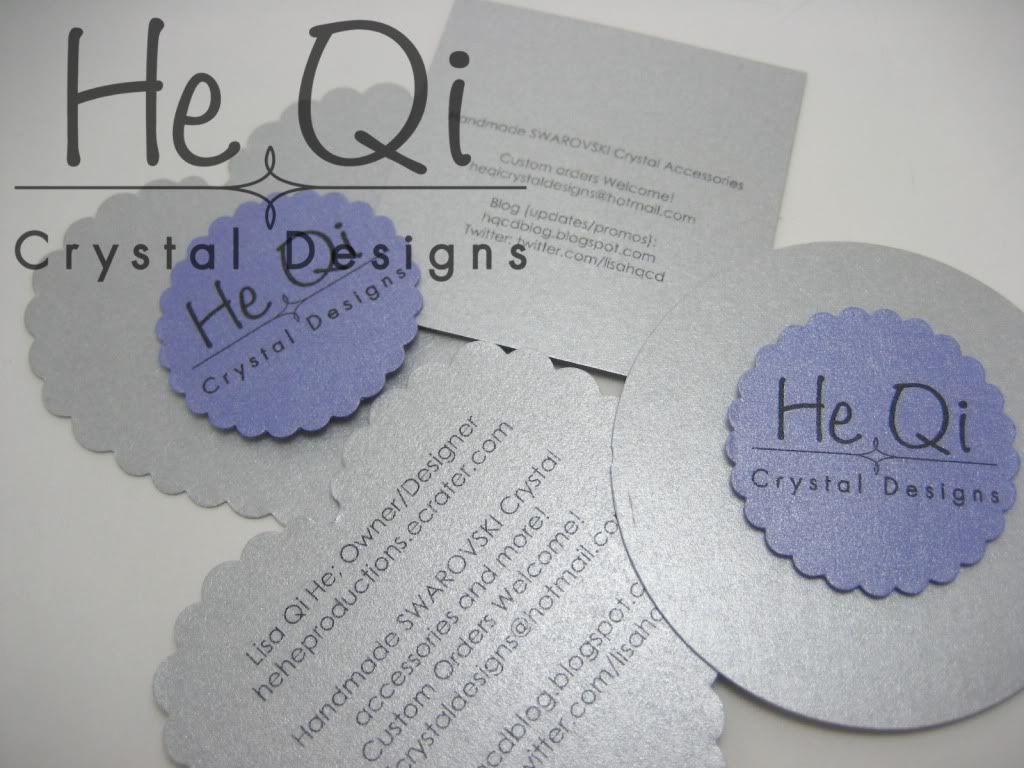 Not the prettiest thing, but they have the potential to be amazingly cute!
All made with pearlescent cardstock-- my fav. It's usually what I print my "care sheets" on =)
Anyway, two new pieces of jewelry today.
Introducing the "Cluster love" necklace.
I almost named it something else... but lets not talk about that :P
I'm back to combining rhodium with Swarovski. I think it works will together. I love the tiny double hearts-- I used to put these in double-piece earrings, and it was a hit! I'll start bringing those back, too.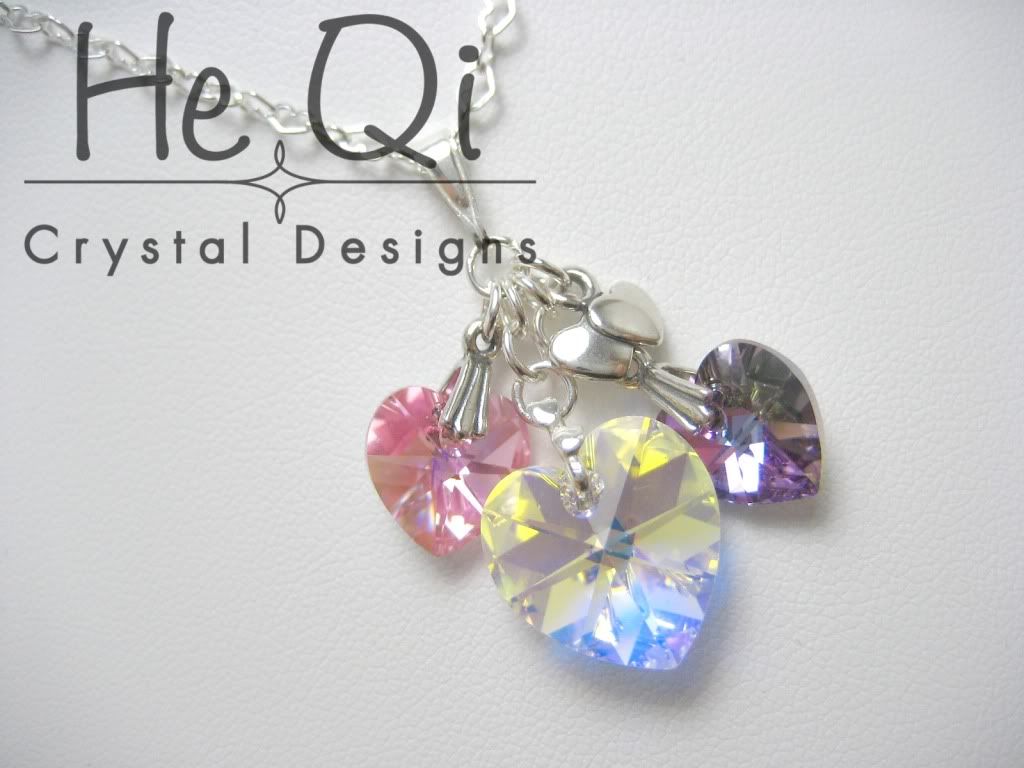 Other colors available upon request!
And some uber cute earrings with Cubic Zirconia heart posts: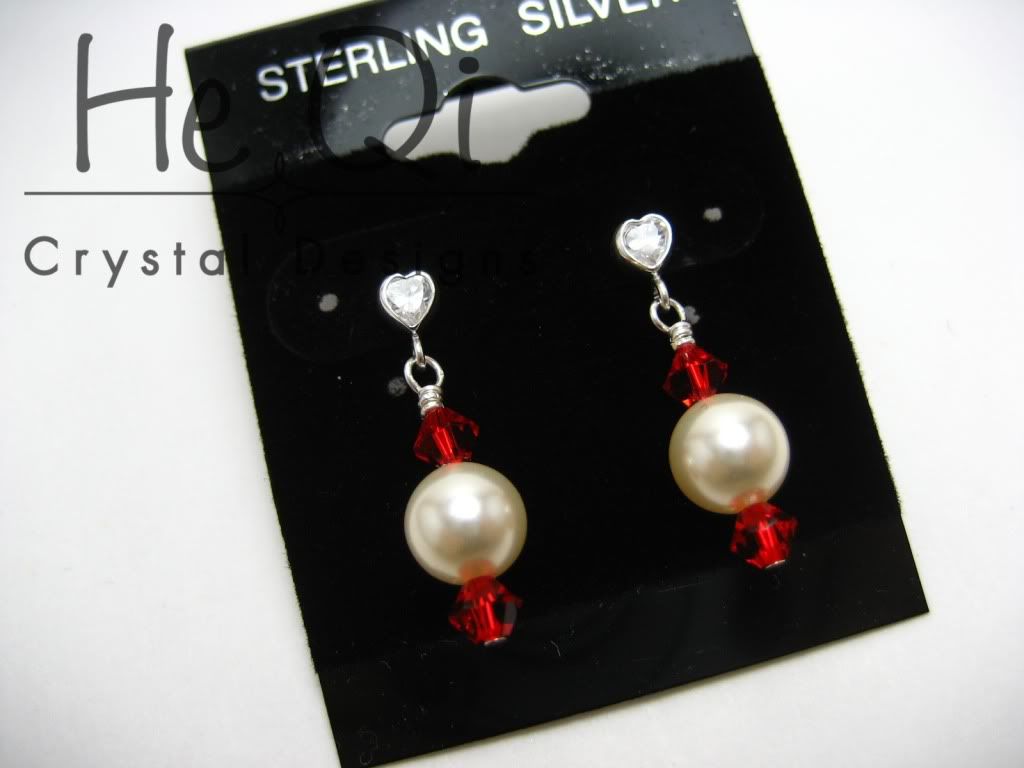 I think the heart posts are cute enough to wear by themselves :D
I'm off-- I'm heading to the UCD craft center to learn how to make ornaments and cards and sushi platters.. haha! See ya!
Contact me: heqicrystaldesigns@hotmail.com
Visit my shop:
http://www.heheproductions.ecrater.com
- Lisa
PS.
I've been slacking on reading blogs. That's what I'll do over Winterbreak (Dec).... catch up on everything that's been happening in this world, sorry :(. I also miss aimlessly browsing the internet-- time is really lacking right now!