This giveaway is CLOSED!
Congrats to
AMY
for being the winner!
When I started blogging in August, I didn't think that I'd ever be able to get to 200 follower! Thank you guys for all the support, and this giveaway is for you. Yes, it's happening at the same time as the Twilight giveaway, but that's okay! =) The more, the better, right?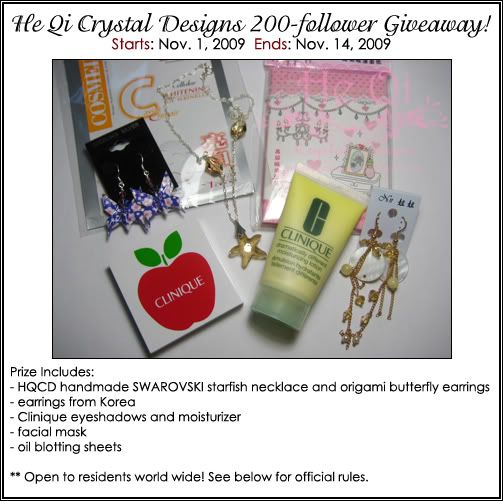 Official Rules:
1. Be a follower of my blog. I don't believe you need a blog to follow, just click the follow button.
2. Spread the word about my giveaway on your blog, Facebook, MySpace,Twitter, Soompi, wherever.
3. Comment THIS POST with the link to your "spread the word" entry, as well as your name and email.
Winner will be randomly drawn within a week of Nov. 14th.
That's it! Good luck, everyone!