I recently used this sparrow link to make a custom bracelet-- it's a shame that I don't have a photo :(.
Say hi to "Spring of the Sparrow".
Really playful, bright, cheerful-- what spring should be like.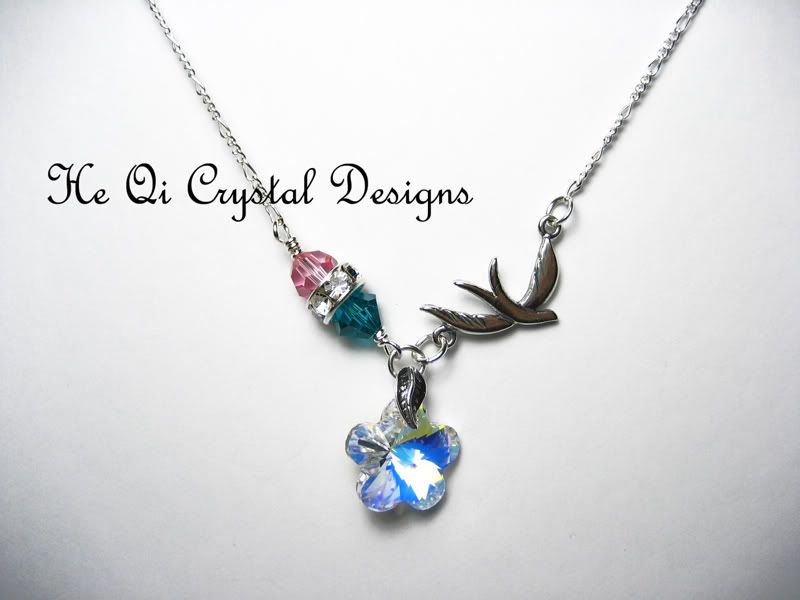 The Original version of the White Gold Callas are back!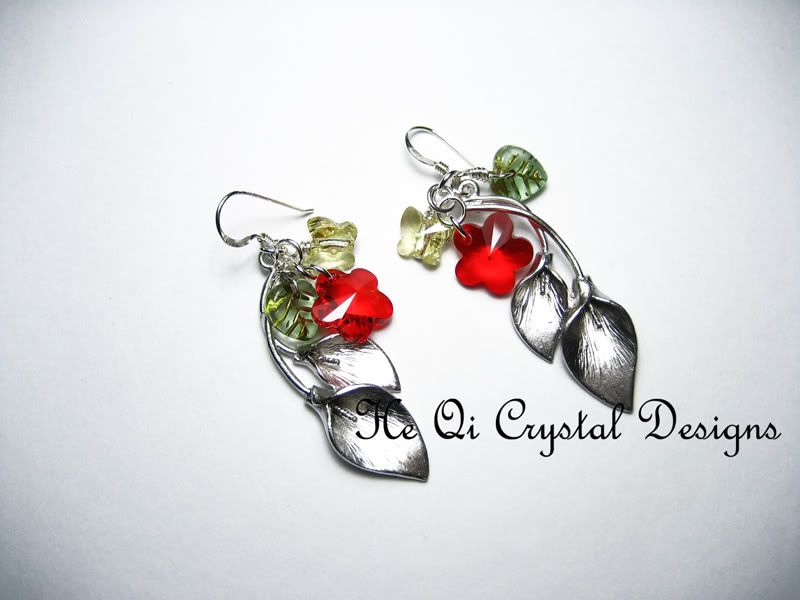 A signature design, but this time in GREEN.
I never do green stuff, I'm not sure why. Thought I'd give it a go.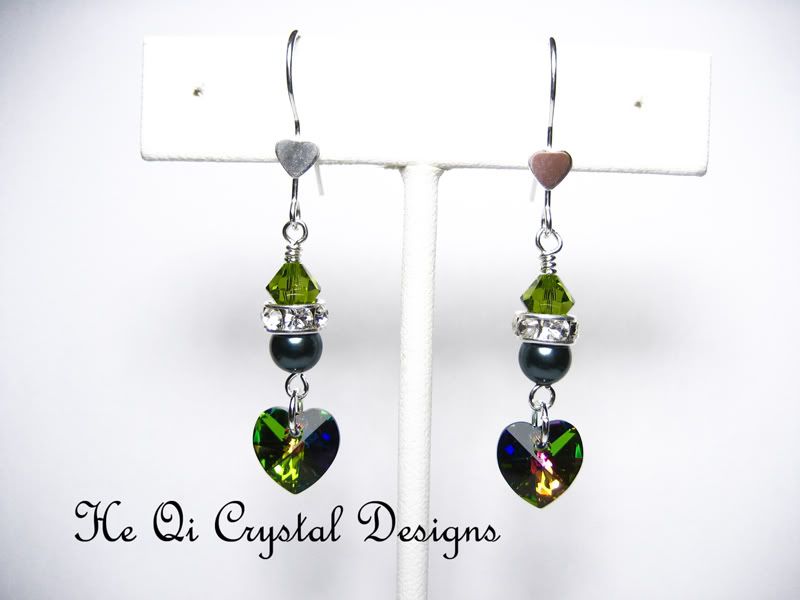 And on to the mini-giveaway..
For those of you who ordered HQCD around 2 months ago, you'll know that I was collaborating with a bunch of other people who handmade soaps, minerals, etc and giving out samples of their work.
An exceptional company I wanted to acknowledge is
The All Natural Face
.
Thanks to
STEPH
for suggesting them to me!
The All Natural Face has a wide range of mineral foundation, veils, eyeshadows, blush, brushes-- ANYTHING, you name it, they've got it. Not only are the products well priced (SUPER well priced, as I may add), they are eco-friendly, work with you to create custom shades, and have amazing customer service. They're having a 12% off sale right now, so PLEASE, get yours quickly! They also charge the most reasonable shipping prices ever, and ship very promptly.
So one lucky gal (or guy?) gets to win the following: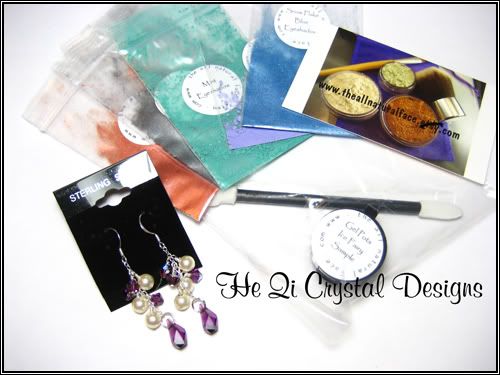 Contains:
5 samples of eyeshadows, an applicator, and a gel pot sample from The All Natural Face
UNPICTURED ITEMS
, but also included:
3 samples of blush, 2 samples of foundation, 1 sample of concealer.
PLUS
a pair of HQCD amethyst polygon dangle earrings.
CLOSED
How to enter
Comment on this post with an answer to the following question, or two questions, however you want to interpret it.
- What is one thing that our society needs to improve on, and why? Is there anything you can personally do to make a positive impact on humanity?
* Doesn't need to be elaborate, and there is no right or wrong answer-- but a well thought-out answer will definitely catch my attention-- and since I'm the one picking the winner, be genuine and creative. I know this might seem like an overwhelming question at first-- but just take a few seconds to think about it =)
** Terms & Conditions:
one entry/person. Open to residents world wide. Ends when I make my next blog post (on or before March 6, 2010). Winner will NOT be notified in any way except for through this blog. Visit the blog to check if you are a winner!
Have fun, and hopefully this little question makes us think about what we can all personally do to make this world a slightly better place =). I look forward to reading your answers =)
- Lisa
heqicrystaldesigns@hotmail.com
www.heheproductions.ecrater.com
P.S
Rock Republic Beauty is on sale on
Hautelook
.
You do need an invite to shop, so here's an invite:
HAUTELOOK INVITE