I saw this made-by-Swarovski black rose 2 months ago... stashed it and never really figured out what I wanted to do with it till a few days ago: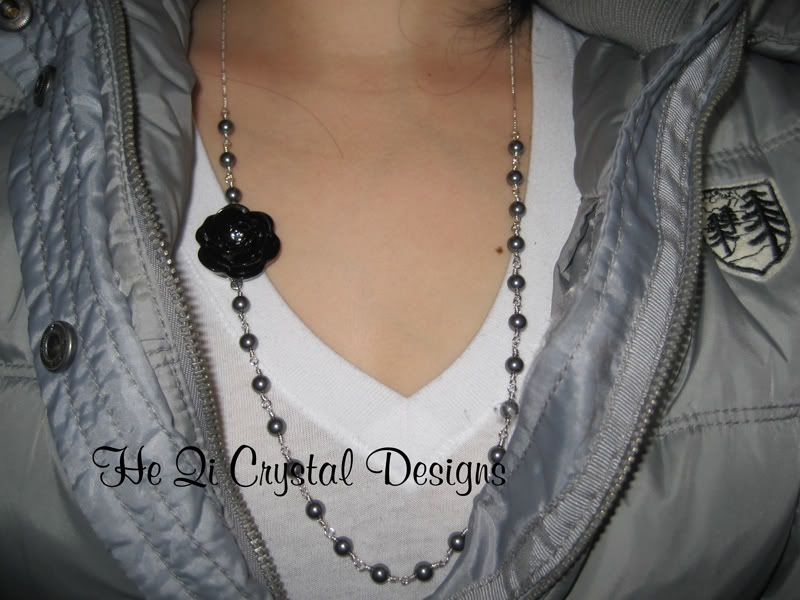 It's a longer necklace, and not yet for sale because I need to take some better photos. Fits right over the head.
I got tons of threaders today, so I went threader crazy and made a bunch of these: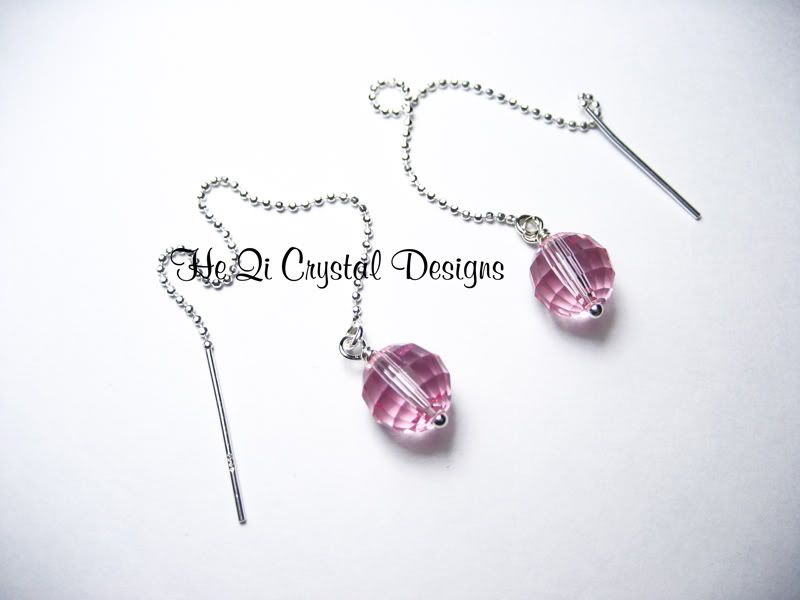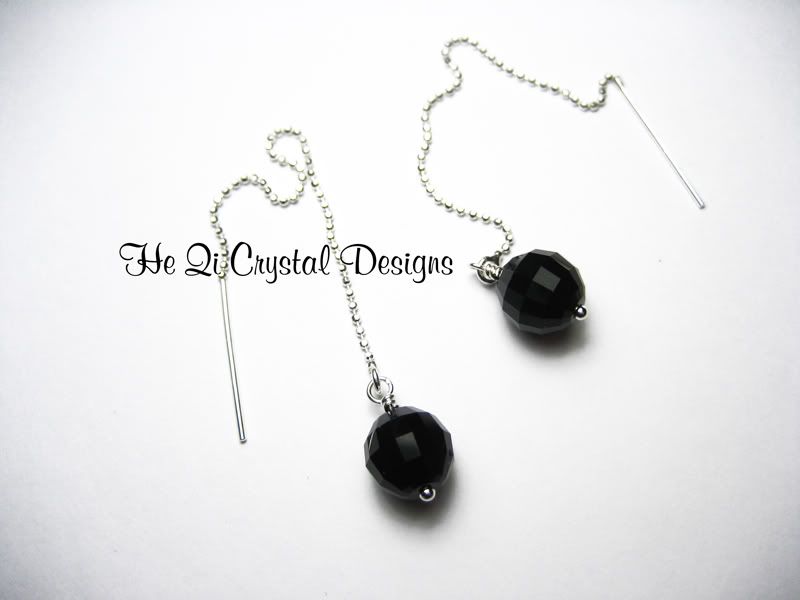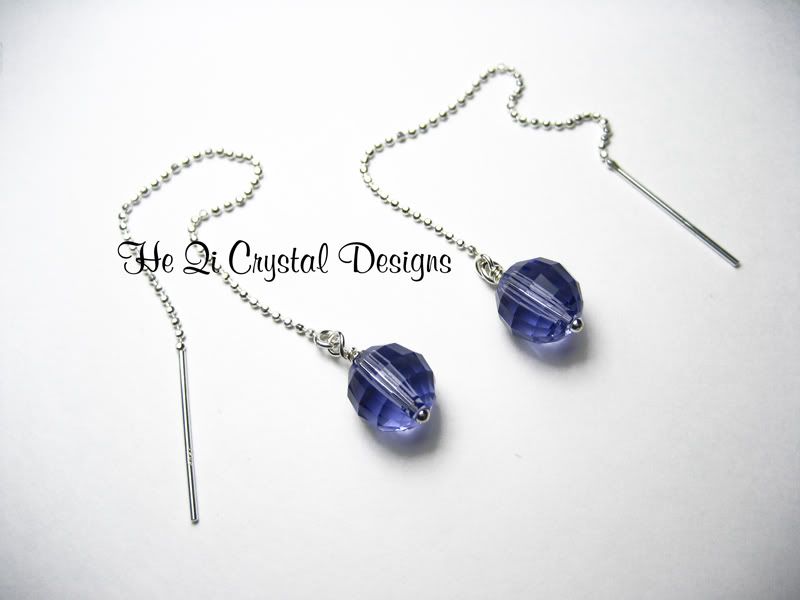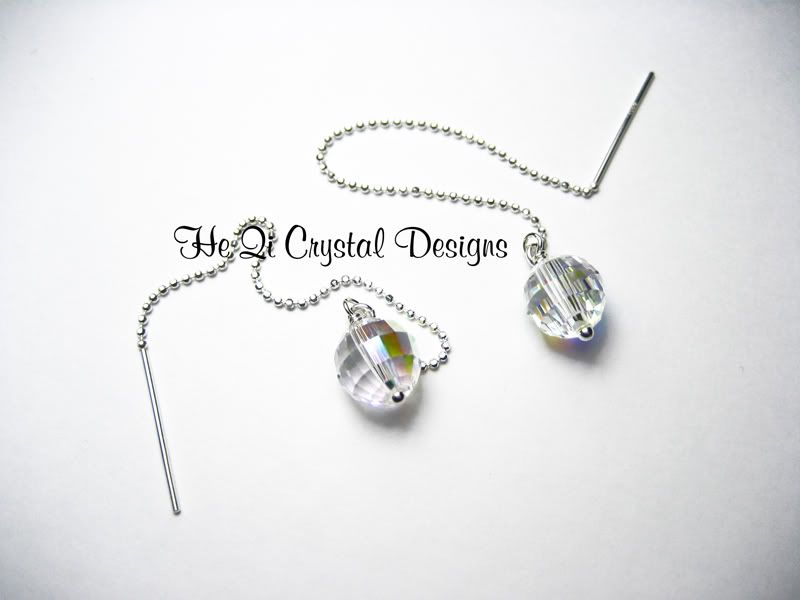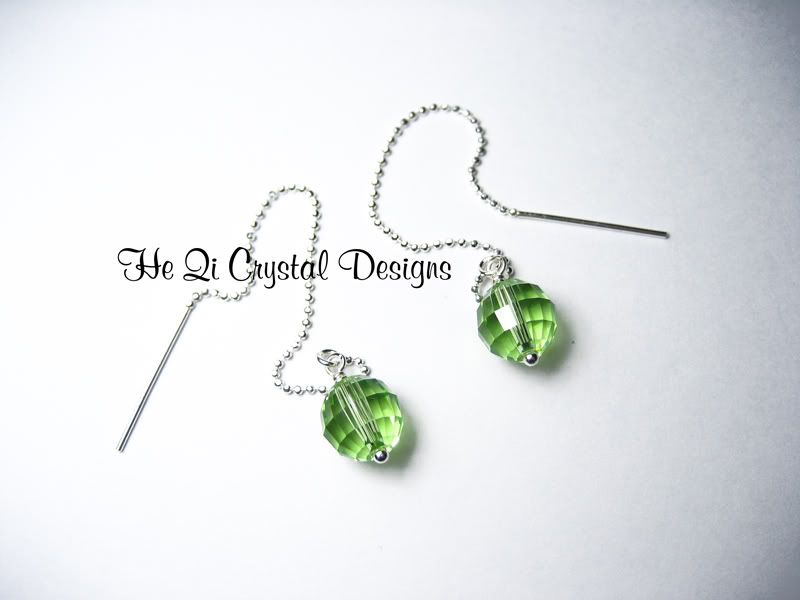 They're my disco ball earrings. SWAROVSKI Crystals are priced not only by size, but also by how many facets (or cuts) a crystal has. The more facets, the more expensive a crystal. This is one of the few crystals of this size that is as expensive as some larger crystals I've used. So yes, they're slightly pricey for its simplicity, but I promise they're beautiful. I've seen them on hooks (much cheaper) for a higher price, so I think you'll enjoy these =)
SWAROVSKI also JUST released their Spring/Summer 2010 collection, and of course, I've gotten my hands on some already:
Introducing Ceramic Mosaic Faceted Round beads from SWAROVSKI.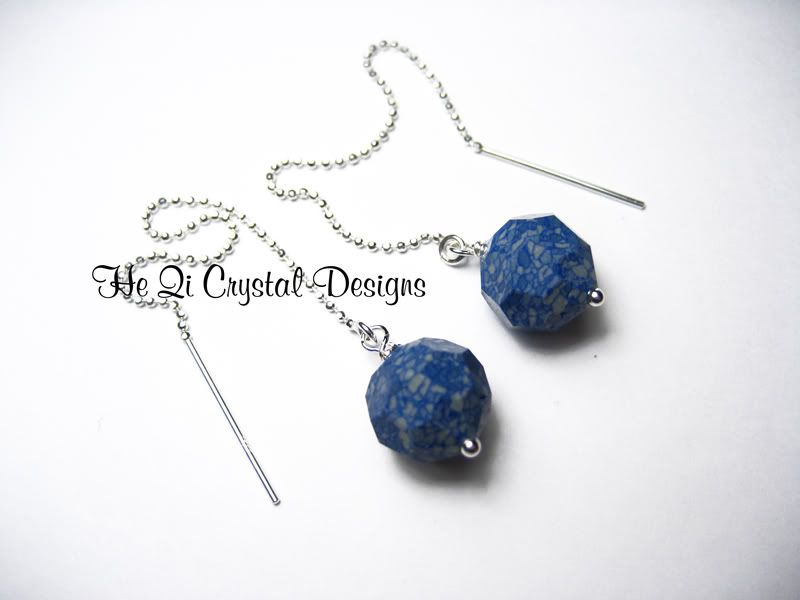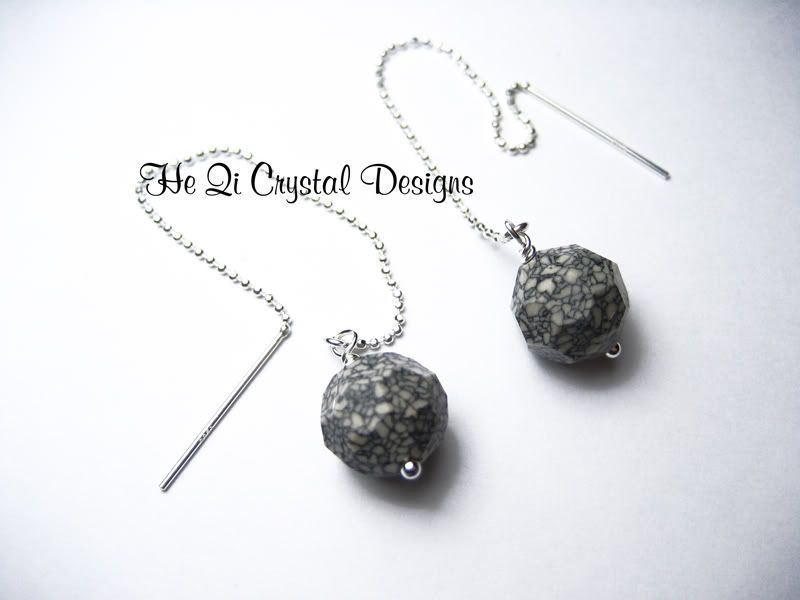 And also made some heart threaders: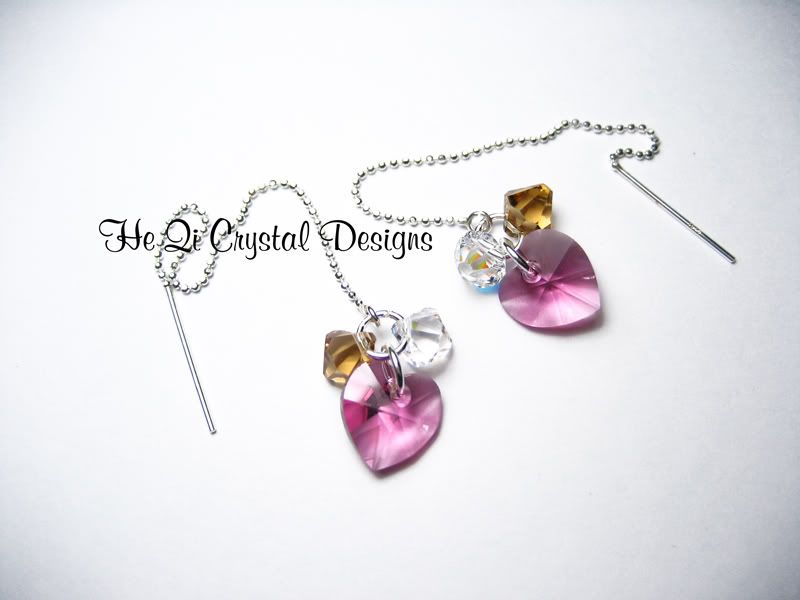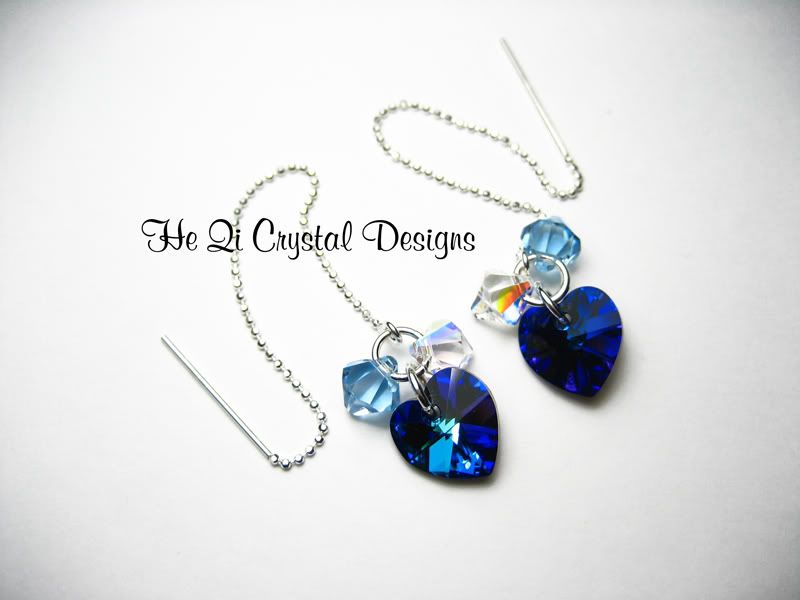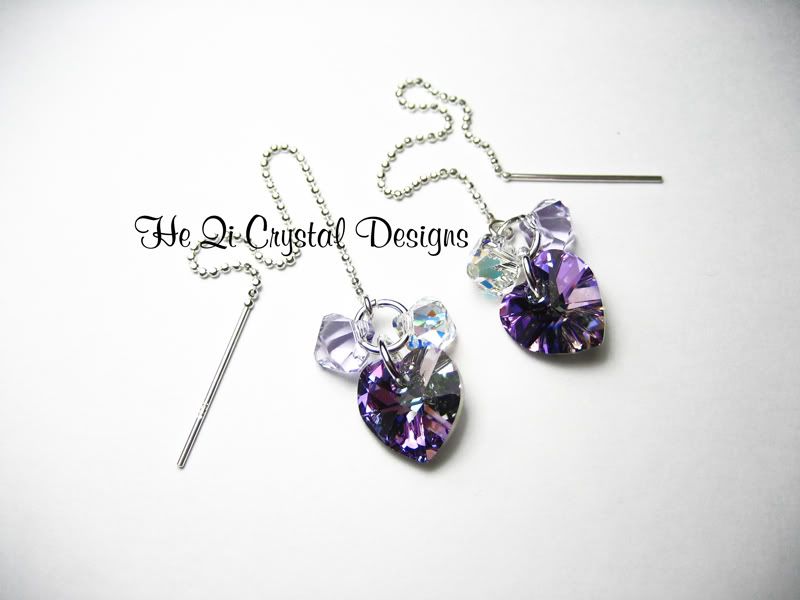 Another Alice Bracelet: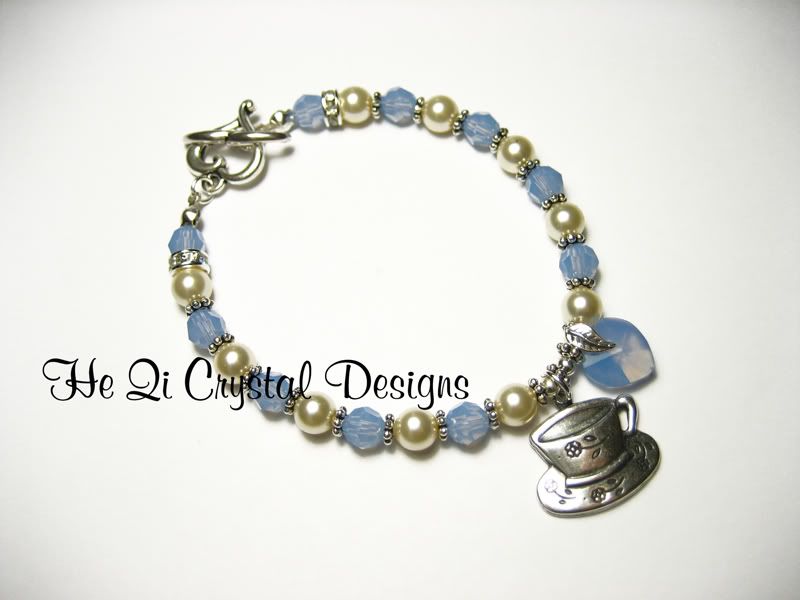 And Paris Necklace: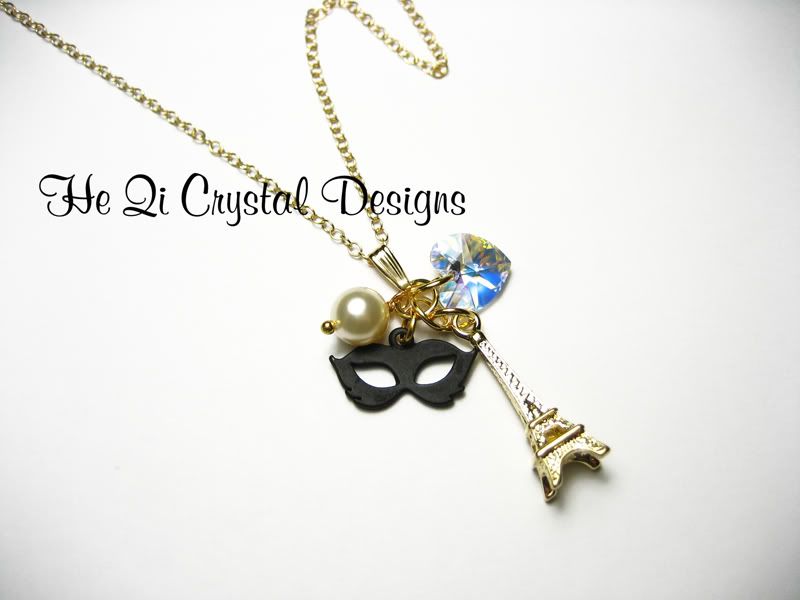 Want to win a free pair of these?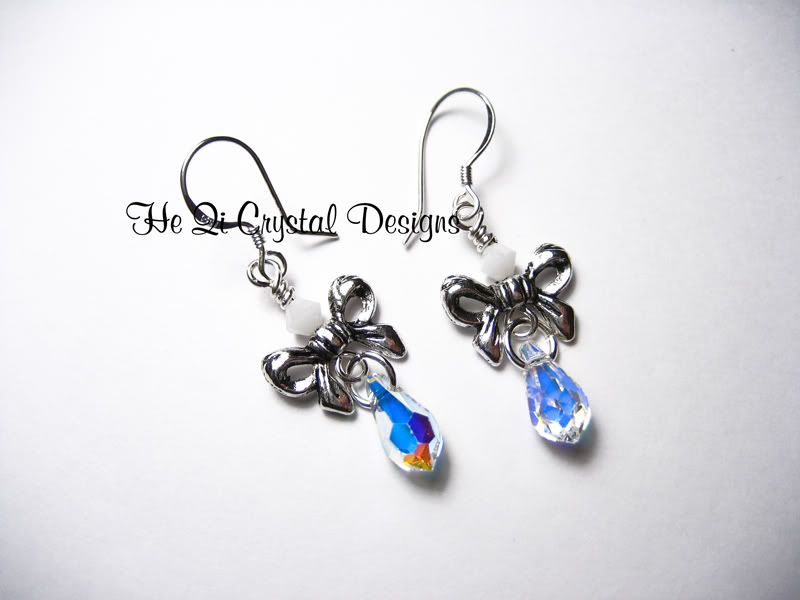 Leave a comment on this post with your answer to this question:
What's your favorite Cold Stone Ice Cream Creation?
And if you've never had Cold Stone, what's your favorite ice cream flavor?
(Brian suggested it)
Legal Terms/Conditions:
Open to residents world wide. One entry/person. Ends March 14, 2010. Winner will be announced in next blog post-- CHECK BACK HERE to see if you've won ;)Winner will be randomly drawn =)
And totally not jewelry related, I wanted to share a video with you all-- it was for a project for my biotransport class- the goal was to teach diffusion to 2nd/3rd graders. Have fun watching! Heehee =)
As always, you can get your HQCD Jewelry by clicking
HERE
.
OR

love,
Lisa
Contact for questions/custom order: heqicrystaldesigns@hotmail.com