Well.... to start off-- I apologize for the lack of posts and slower responses to emails. I'm also terribly sorry for not Twittering/Tweeting back as much-- my week is insanity. Filled with homework, project, homework, studying. It's been wayyy intense. I'm writing this entry while in one of my classes :X
Asides from that, I've been able to make one new piece of jewelry since... the weekend. Which is a long time of no jewelry making for me!
Say hi to Honey Comb!
All SWAROVSKI Crystals, no pearls.
Crystals are 2-3 times more expensive than Swarovski pearls =)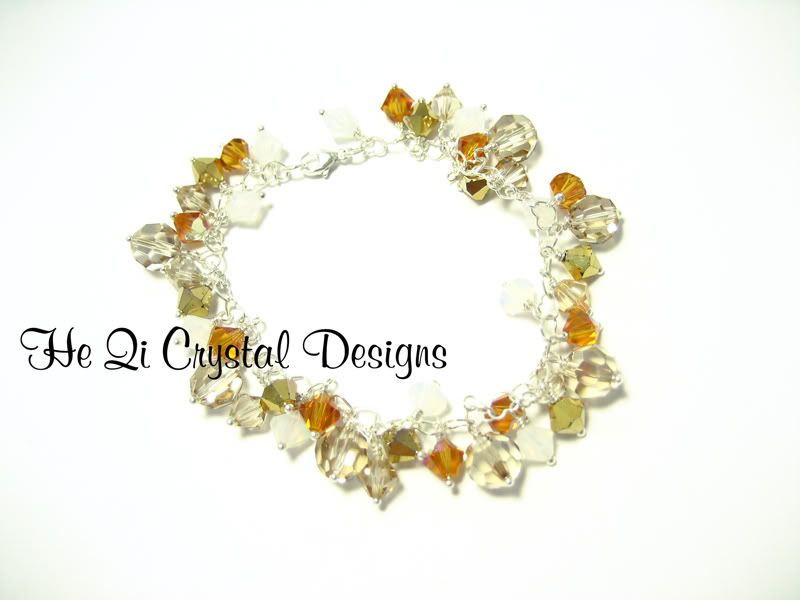 So how did Honey Comb break my "a"?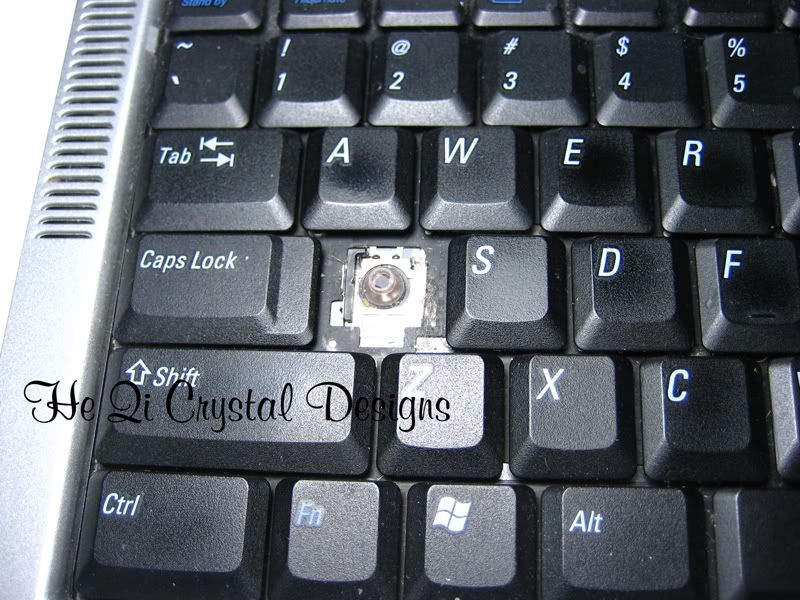 I was using my light box to take photos of Honey Comb... I got careless, and somehow the bottom of the light box caught two of my keys-- the "a" and the "q". The "a" key is completely destroyed-- the spring under the keypad is broken, but the key is still responsive, which is awesome. The "q" key popped off, flew off somewhere in my room, and I have yet to find it, so I've replaced it with the "a" for now. Lisa Fail.
I'm going to be starting a "links" tab on my side bar-- it'll be a list of site that I enjoy visiting, or I think you should check out =)
A little blurb about some of the links on my side bar (so far...)
1.
Be In Style
Beauty/Fashion blog: TONS of giveaways and chances to win some awesome stuff. Your odds are great which is awwwwwesome, right? Also, check out their
Carnival of Shopping
to get introduced to some new shops.
2.
Hautelook
: Designer goods at discounted prices. Currently, they're selling GO SMILE! I absolutely love that system, and will be picking some up later tonight. You do need an invite to join, so get one
HERE
.
3.
Julu Jewelry
I just love her. There isn't anything else to it, really. Unique, handcrafted SWAROVSKI jewelry.
4. Shop
Molecular Muse
for your inner Chemy. I love their unique (and high quality) selection of molecule jewelry. I've currently got my eye on the Serotonin earrings.
Recently, I've been addicted to surfing
Overstock.com
. If you haven't visited, and love to shop online, GO GO GO! I recently bought a snowboarding jacket and boots for $72.98 shipped-- what a deal! A plus with overstock is that they literally have EVERYTHING.
In other news, YIM asked if I'd spread the word about her Relay for Life. Yim and her roomies are trying to raise funds for the American Cancer Society. More details
HERE
The goal is $300.
I will donate 5% of my sales for the next week to this cause--
BUY HQCD
, support a Charity =)
Sorry if that wasn't the most exciting post in the world :X. I promise there will be more exciting things to come after the end of next week (YAYAY FINALS WEEK NEXT WEEK!)
Until then, happy shopping at
HQCD HERE
.
Contact me for questions/custom order: heqicrystaldesigns@hotmail.com
- Lisa