I've been dabbling in bath and beauty.
And by dabbling, I mean... I've been kind of obsessed. Learning, experimenting, failing, testing. It's always a fun process. I guess I'm still a scientist at heart. :\ Or artist. Or those in hand in hand, who knows.
I've been obsessed with lip balms, solid perfumes, bath salts, bath teas.
My decision was to launch bath teas first, as I think I've finalized the blend.
INTRODUCING....
I spent a lot of time researching these herbs/flowers, and have picked a blend that contains the highest quality ingredients sourced from all around the world. Please visit the
LISTING
to read the full details! The tea bags also consist of dead sea bath salts to help detox your body.
He Qi is moving towards becoming socially responsible-- by that, I mean, buying from suppliers in the US, supporting fellow artists, etc. I am moving all my printing business to a local print shop; and I will be letterpressing some earring cards and sheets, but this will be quite a new concept in the handmade jewelry industry (according to research I've done so far... which is pretty extensive). This will essentially result in higher quality goods for everyone; and a clearer conscience to boot. I will blog more about this concept as I actually carry out these actions. But yeah, I'm really excited about this, and I think more artists should join the movement!!! If you are a fellow crafter and need ideas for eco-friendly packaging, don't hesitate to send me an email!
Back to Bath Teas...
They are all individually packaged in huge biodegradable tea bags.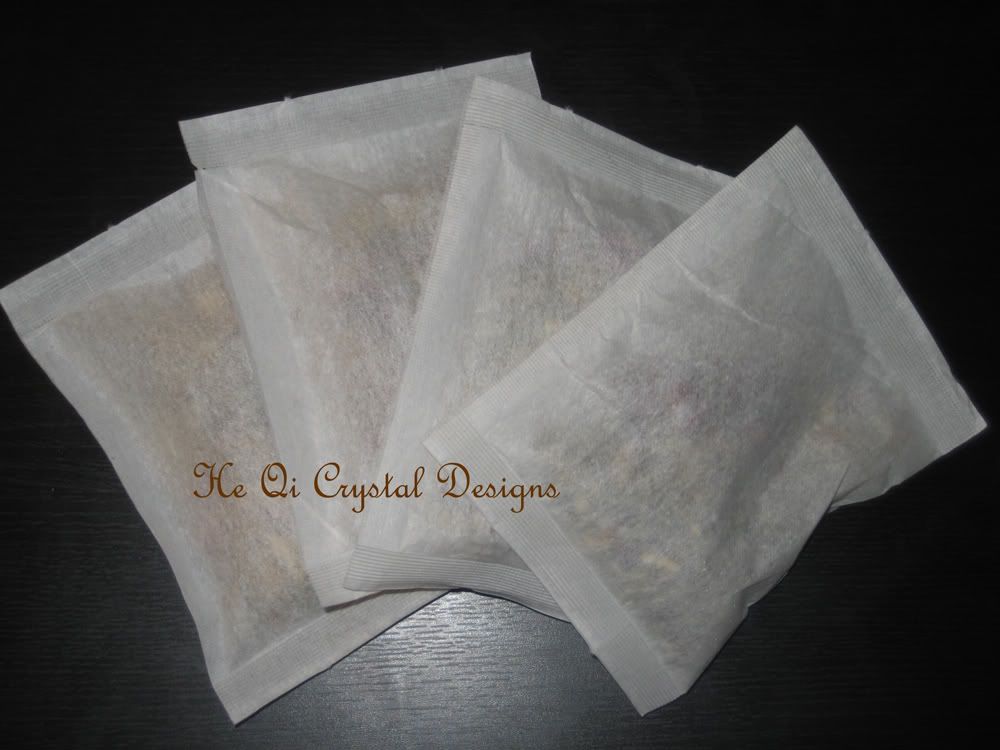 And each teabag is then packaged in a biodegradable, customized glassine bag: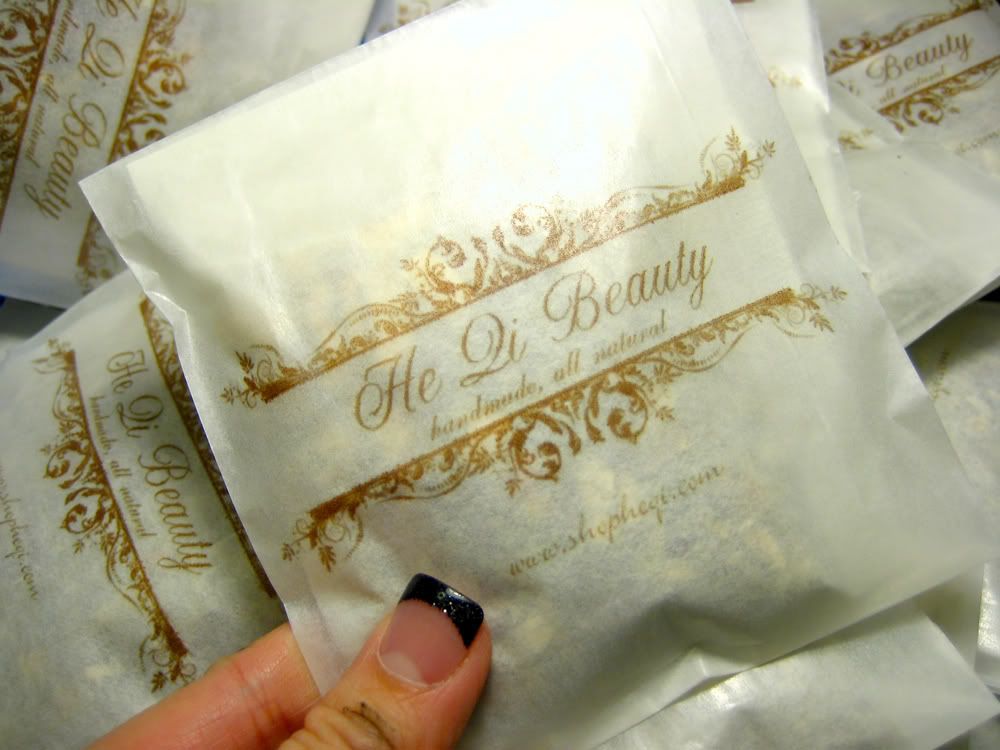 It helps keep the scent contained and satchet clean from its environment... and just makes the product look and feel better overall. Each satchet is ready for gift giving, and would made wonderful bridesmaid gifts!
To seal each bag, there is a stickers listing all the ingredients and a link to the website :)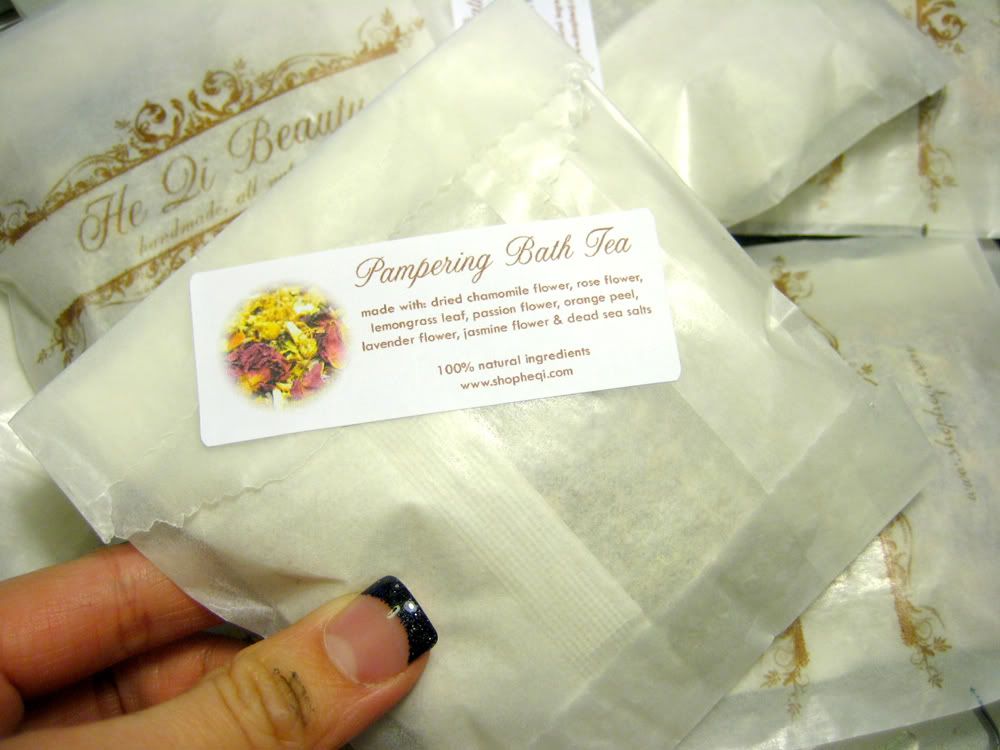 Anyway, I am giving away a free satchet of this bath tea to TWO readers. If you're interested, all you have to do is leave a comment below with your favorite NATURAL scent that you would consider wearing as a perfume.
You can also now order SAMPLES of bath/beauty items! Visit this section to order 1 satchet of bath tea if you're unsure about getting the full set :)
I completely understand that these products are highly subjective, so... before you get the full products, please order a sample :) This section will come in especially handy when the Solid Perfumes launch... maybe in a few months :)
I'm off-- please don't forget to leave your comment below for a shot at winning some bath tea!
Lisa
SHOP FOR VALENTINE'S DAY
Facebook
Twitter