HELLOOOOOOO!
Happy almost-Friday!
Thank you all for sharing what you'd do with $1000, there are some interesting answers! Congrats to
Joanne
-- you've scored a sample of the Matcha Sugar Scrub! Do email me with your full name & shipping addy to claim your prize :D
So I've been taking a break from the beauty products and getting back on my jewelry kick...
I've been hoarding these Calla Lily findings for so long, today I finally found inspiration and used them to create a LARIAT necklace!!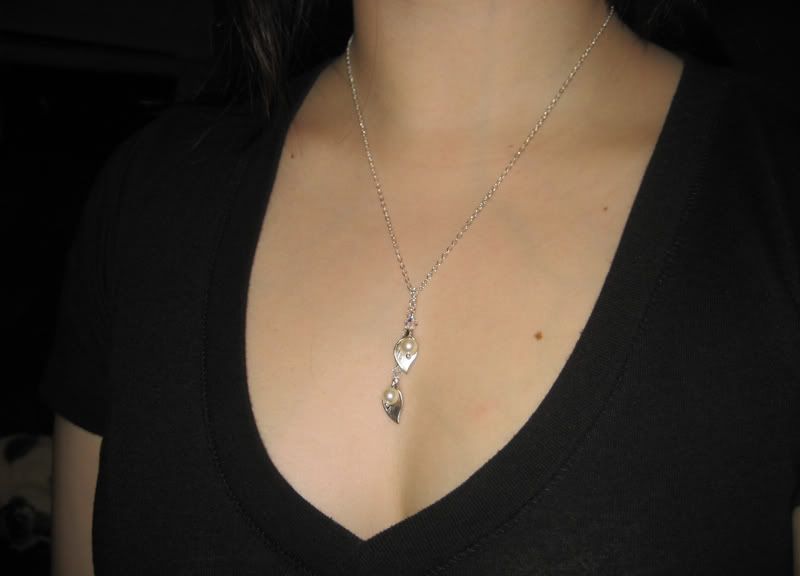 I'm actually quite proud of this creation; many customer in the past have asked for more lariats.... well, here is the first in a long time! I hope I've made you proud :)
Close up of the adorable lilies: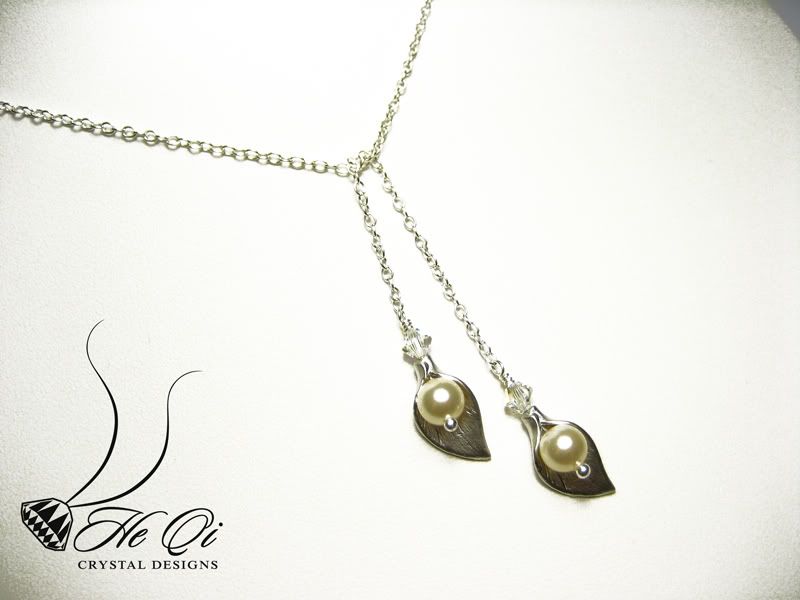 And of course.. some earrings to match :)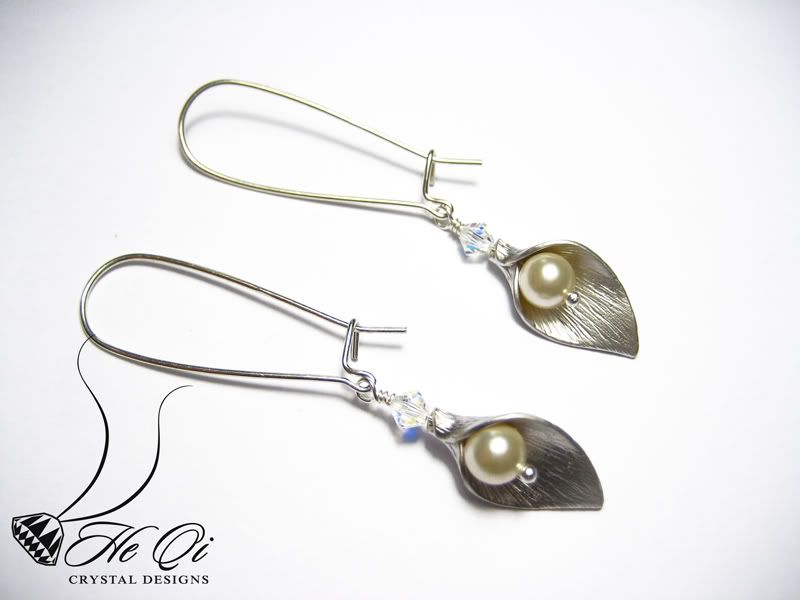 I do love this set as it's so simple and classy; lilies are timeless! The owners of these pieces will notice that they are made to last :) The calla lilies on the earrings are slightly bigger than those used on the necklace piece.
I took the vintage SWAROVSKI crystal hearts I got a while back and married them to wavy pearls for a fun dangle for any outfit: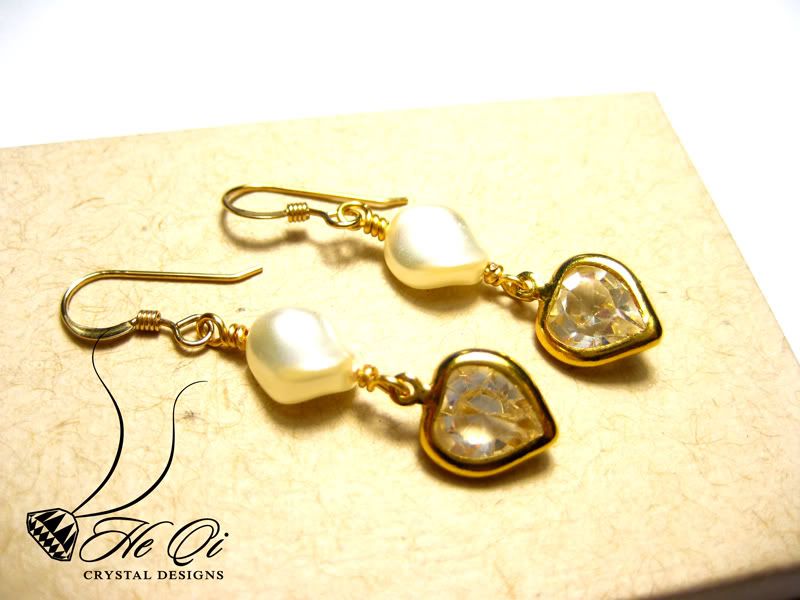 Yes, I do have different color combinations for those who are looking for bright options!
As I continue with my jewelry adventures this week, I found myself nostalgically yearning for Sailor Moon when I came across this video:
Did I mention that Lara is an extremely talented musician? She makes me miss my piano.
Anyway, as a tribute to miss Sailor V, I created the following:
The colors are SO Sailor Venus, I just could resist but to name them after her :)
Finally, I created SWAROVSKI Bridal Clusters today; it was the most random creation of the day, but the mood was right: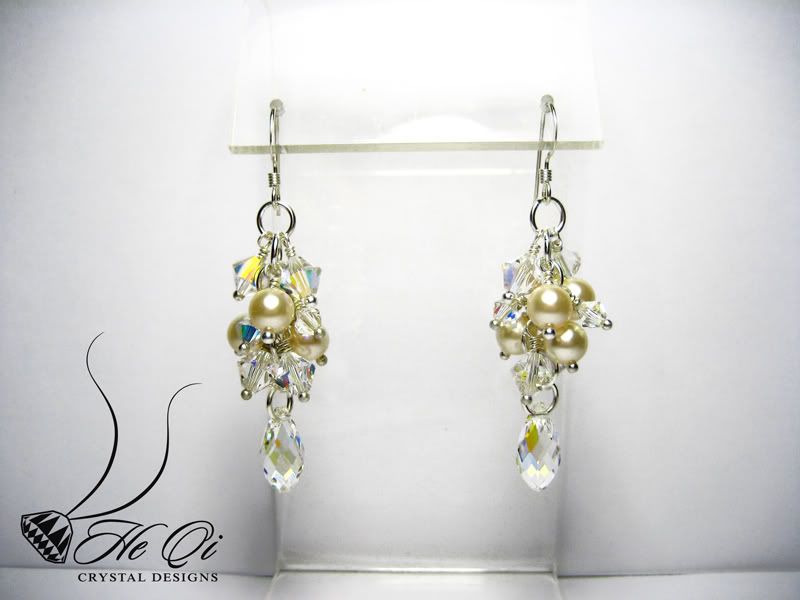 I hope you've enjoyed the goodies today! Please visit
my website
if see anything you're interested in; He Qi makes unique, lasting gifts for loved ones! I appreciate the time you've taken out of the day to stop by.. please say "hi" by leaving a comment below!
love,
Lisa
SHOP
TWITTER
FACEBOOK
heqicrystaldesigns@hotmail.com