I took in all of your feedback from the previous post (which is always amazingly helpful, THANK YOU!), and created a couple of pieces with what material I had on hand. I'm officially completely out of the ballend head pins you see on each crystal, so.... no more of these till I get more of the pins. I think the round balls add a crucial extra something to the piece, so I don't want to make any without them :X
So... some new cluster cascades: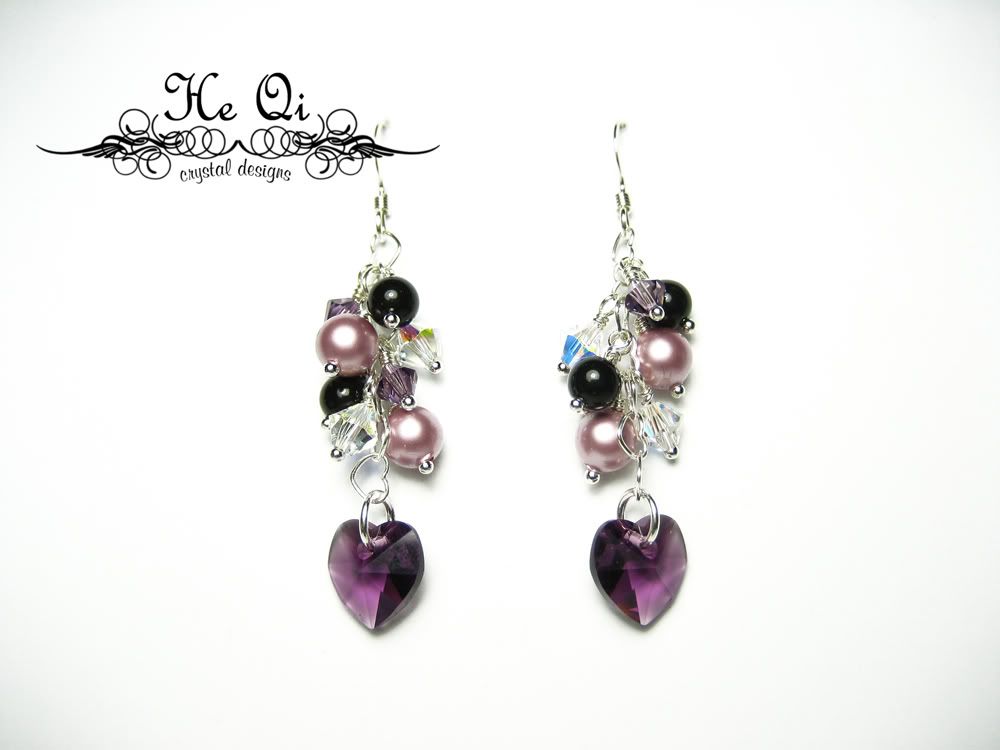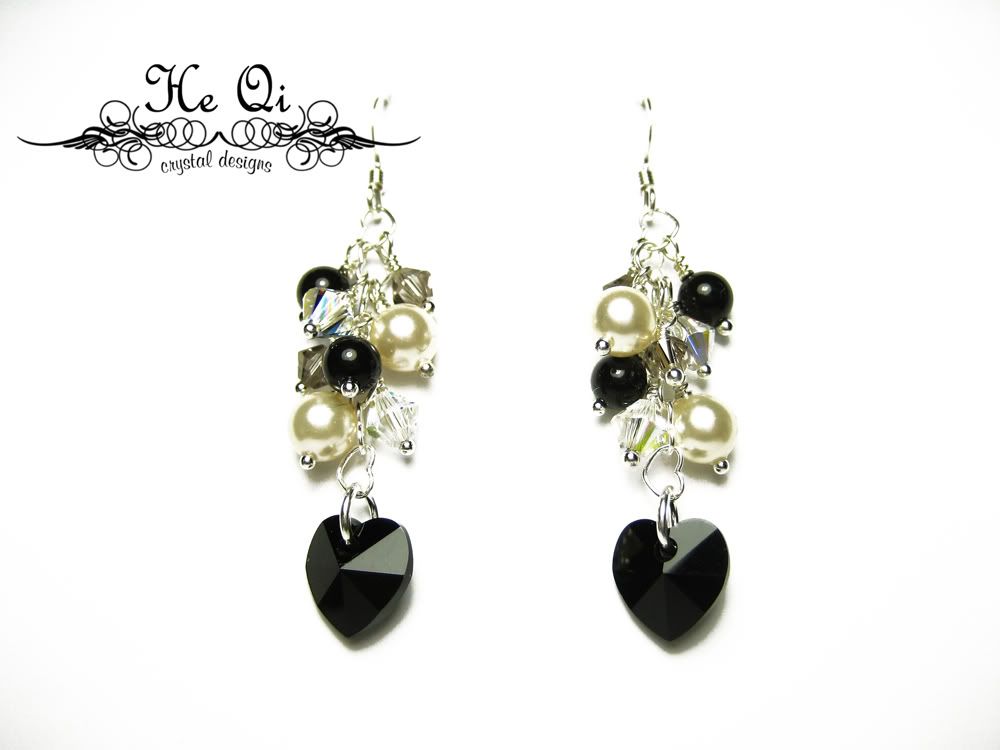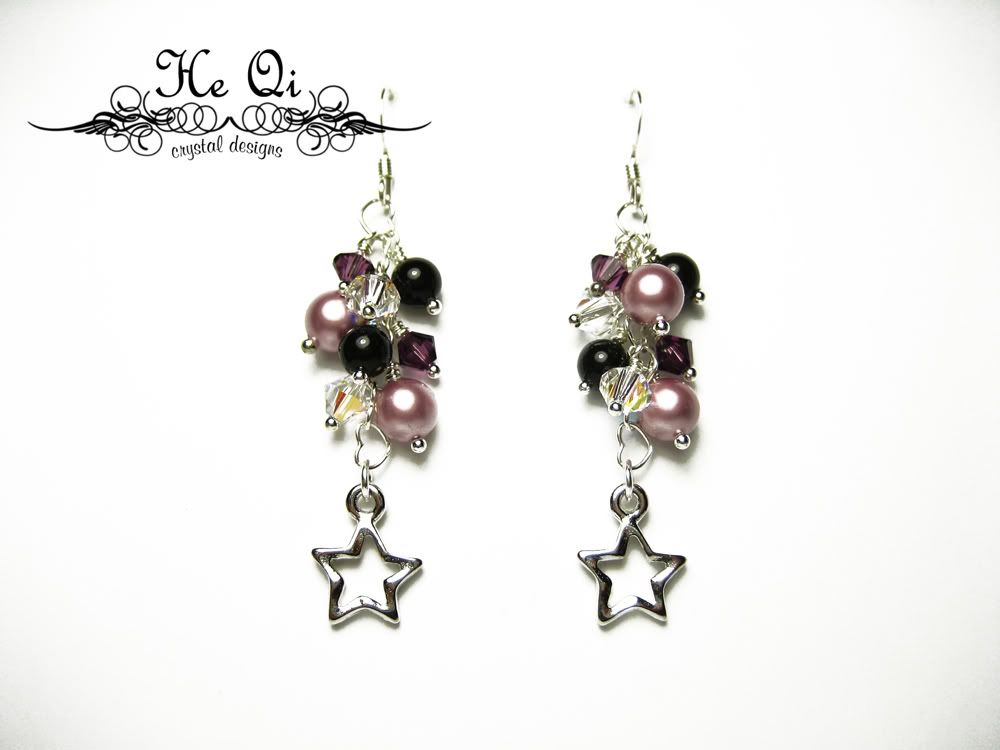 I've been working on sugar scrubs to add to my beauty line-- the first one is the REFRESH lemon scented sugar scrub =)
Here are photos of the samples I've put together to include with ALL orders until I run out =)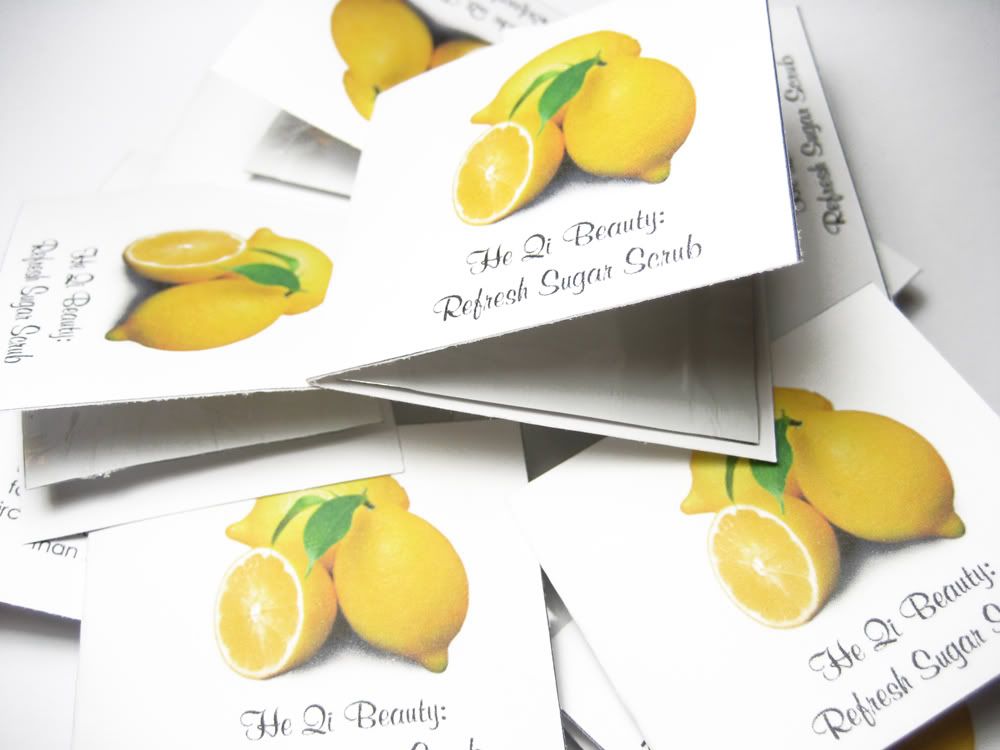 And a big jar: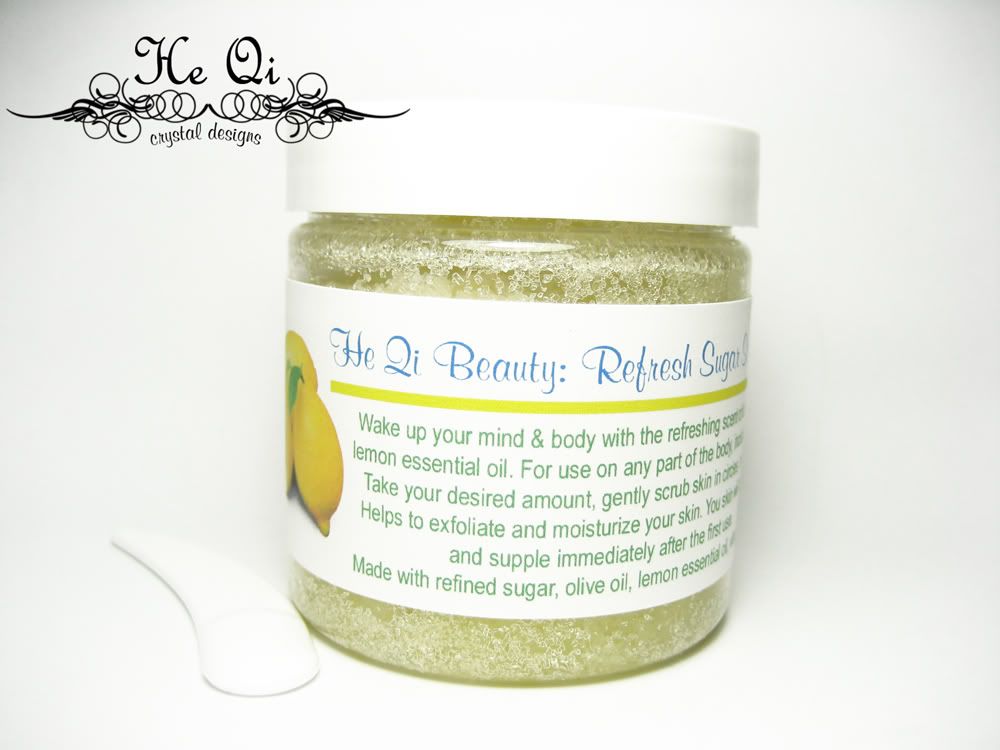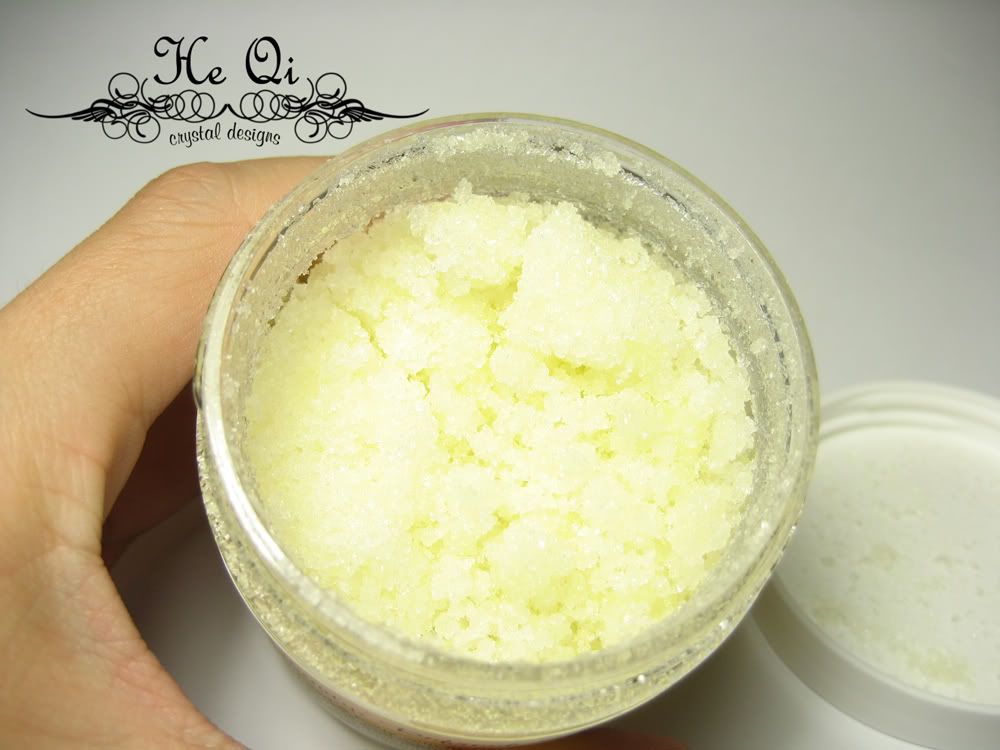 These scrubs are made with refined sugar, olive oil, lemon essential oil (all natural), vitamin E oil.
They work as exfoliants, gently, buffing away dead skin cells to reveal a new, healthier layer. The oils help the skin retain moisture. I noticed a difference in skin texture and moisture level on the first use. Use no more than 3 times a week to allow skin to build new layers.
See the item
HERE
.
Want a Free Sample?!
The first 6 people who comment on this post with "I WANT LEMON SCRUB!" will receive 1 free sugar scrub sample! Only open to US residents this time, sorry! The reason is because I want to be able to ship these with just 1 stamp instead of paying $1.50 for postage for just 1 measly sample :X. Please include your first name and email address in your comment.
No more, sorry! If you make a purchase from the website, I'll include it with your order =)
I've randomly chosen a winner from the last post to receive a pair of earring, some oil blotters, and a sample of my new sugar scrub!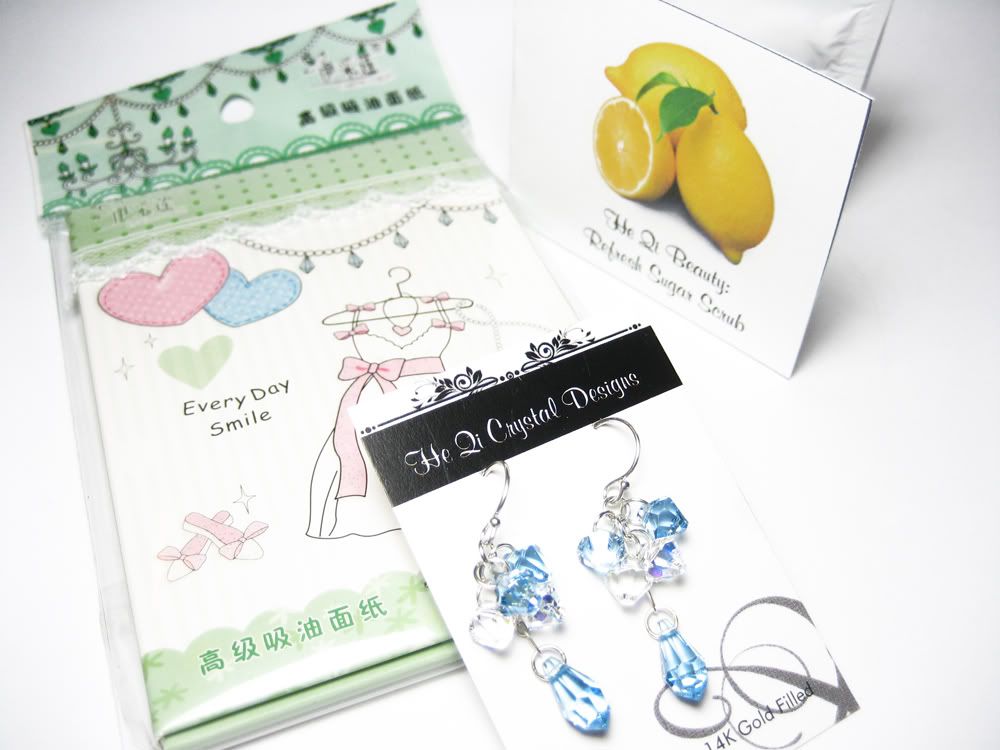 Congrats to:
AnNeTtEe
!
Please email me at: heqicrystaldesigns@hotmail.com to redeem your prize!
For a chance to win this package: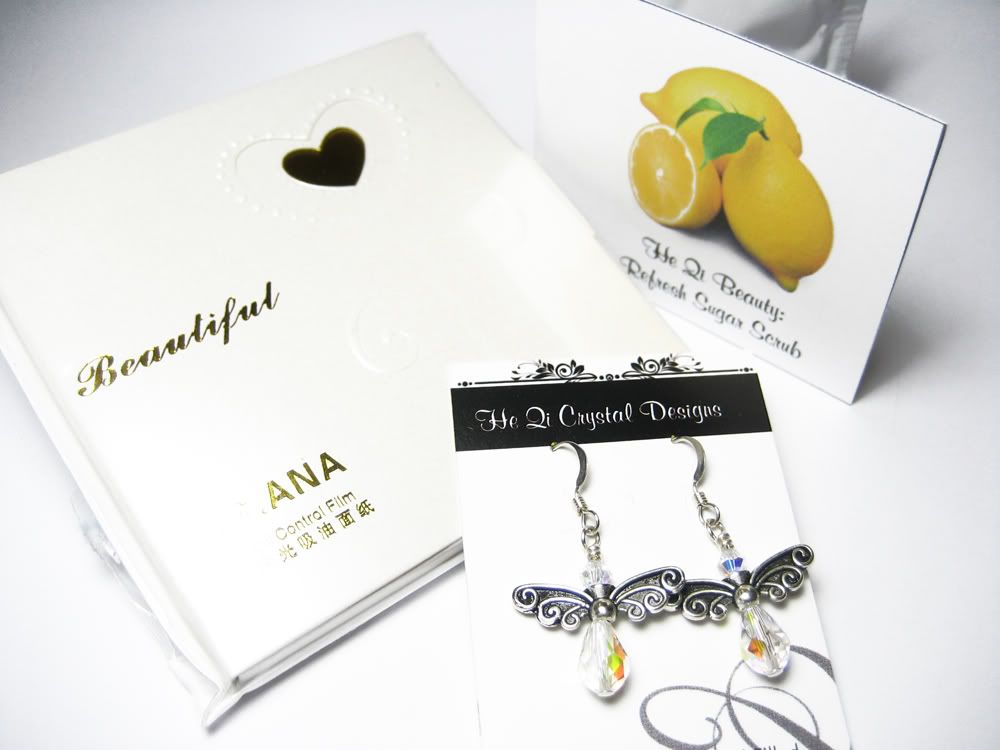 Comment below with your favorite SCENTS, and whether or not you're interested in purchasing sugar scrubs.
Thanks! Winner will be announced in next post =)
A little random, but I also added a nail buffer to my shop. I love the design, super cute and portable. It's a plus that it works well ;)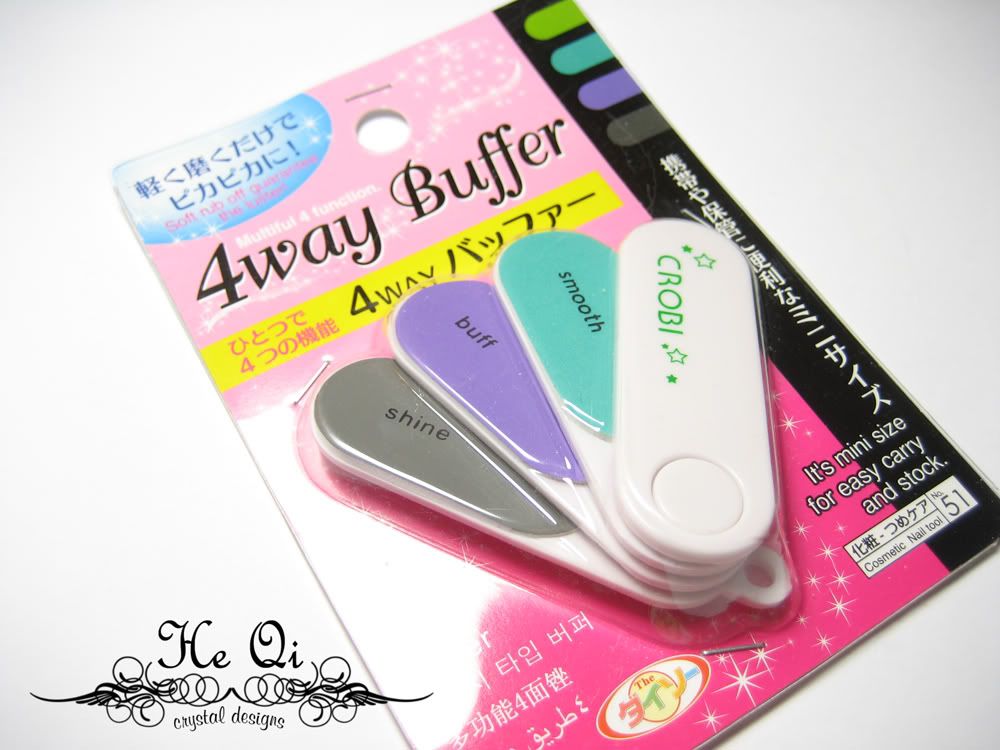 see you later,
Lisa
heqicrystaldesigns@hotmail.com
SHOP HQCD