HELLLLLLLLOOOOOOOOOOOOO
This passed week has been quite busy-- study study, midterm, and then speech today, and then finals week next week! YES, then I'll be DONE with summer session! That means I'll have till the end of September to experiment with minerals, soaps and sugar scrubs... and of course, keep adding to the jewelry line. There's a lot to do =)
I cranked out my first batch of mineral eyeshadows!
I've been doing research for months (since last Nov/Dec!), and finally received all the ingredients. It's shocking how many items go into these eyeshadow pigment blends-- the mica colors are the main component, but making the base that helps the color adhere to your skin and keep it healthy-- WOW the base alone has 3 ingredients which must be used in very specific proportions. To put it plainly, I had wayyy underestimated the art of creating eyeshadows.
Before I show you the collection so far, a few words:
He Qi Mineral Eyeshadows (loose pigments) are blended with 100% vegan minerals, cosmetic grade colors and base. Completely safe for the eyes, lips and face. Each shadow comes in 5 gram jars which measure 1inch across and 0.75inch in height, and is half filled with product. Each jar will last you aprox. 2 months with daily use. If you do not find a suitable color in my collection, contact me and I will make a custom blend, just for you! Each shadow comes with sifters, and will arrive shrink-wrapped and in an organza bag for easy gift giving. Every single eyeshadow is individually blended by yours truly =)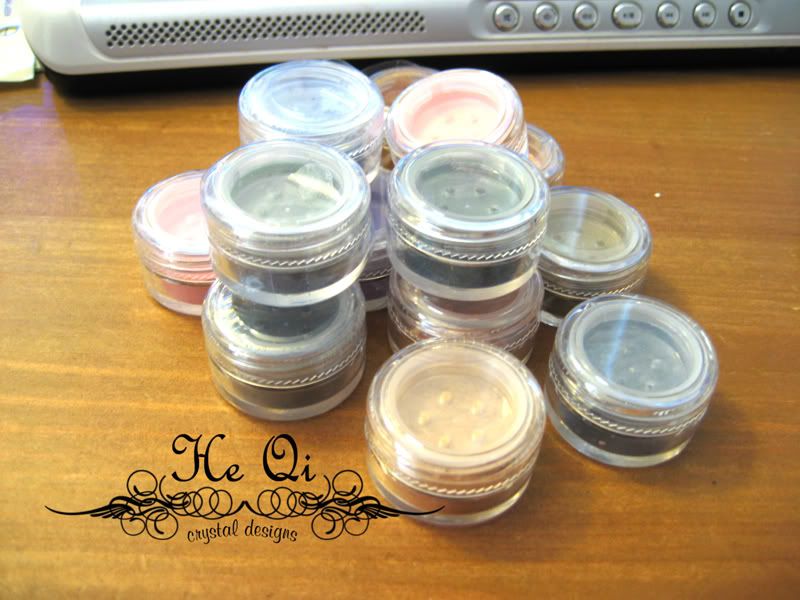 Check out the rest of the collection ( so far!)
HERE
.
I'm currently working with my awesome graphic designer to create labels for these babies =)
For now, they come unlabeled :X sorry! But because of that... the cost of these initial batches are lower. It is a wonderful time to try some He Qi Mineral Shadows. These are currently $4.35 each, including FREE worldwide (first class) shipping! The deal will NOT last for long, though! (They are filled SLIGHTLY less than the newer ones will be) The price will go up to $5 after one of each type has been sold. BE QUICK if you want to be the first to try these out. Buy some for yourself, or some for your gfs-- I know they can appreciate that ;)
* I only have ONE of each blend on hand currently, so I'll be taking the SOLD ones off the website as they go. They'll be experiencing new names + beautiful new labels.
I'm going to be offering free full sized shadows to beauty bloggers who'd like to review the product. You must have some kind of blog, and be willing to give a 100% honest review of the product. I only have a couple *random* colors to give away, so if you're interested, please leave me a comment below with your name, link to blog and email. BE QUICK! How many I give away depends on how much product I have left, as well as how many people are interested =)
My question for the rest of my readers is:
What colors would you like to see next?
I also made another batch of soap: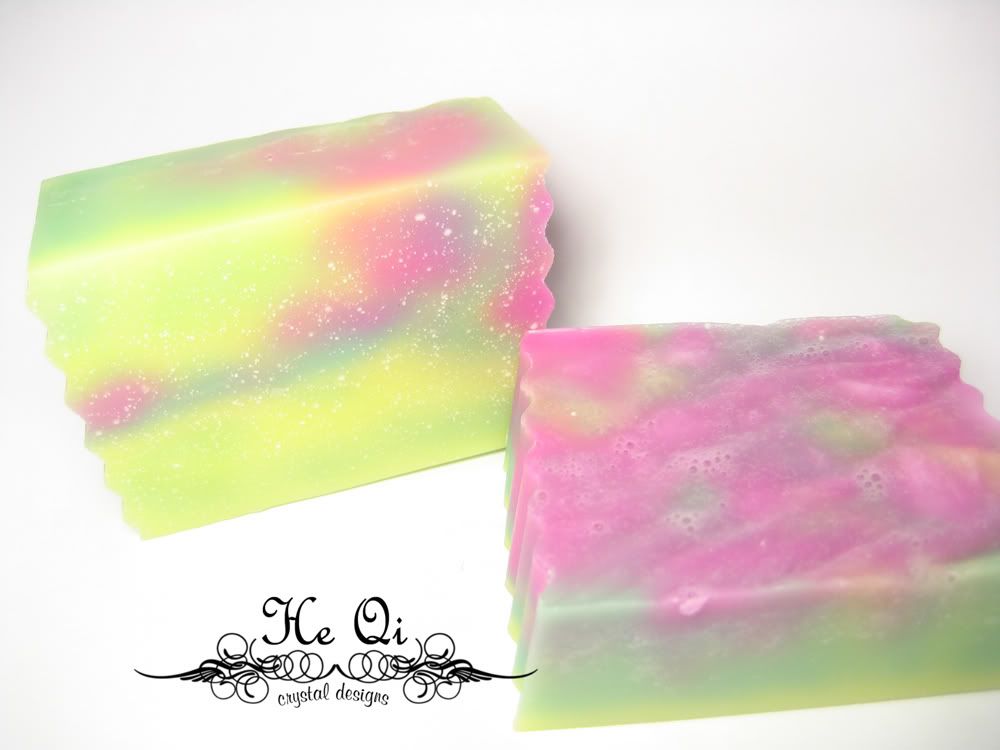 Yep, much fancier this time! It's a fruity blend of mango, melon, vanilla, coconut. LOVE IT. I have small samples to include with your orders ;)
Jewelry wise, I've been up to more earrings =)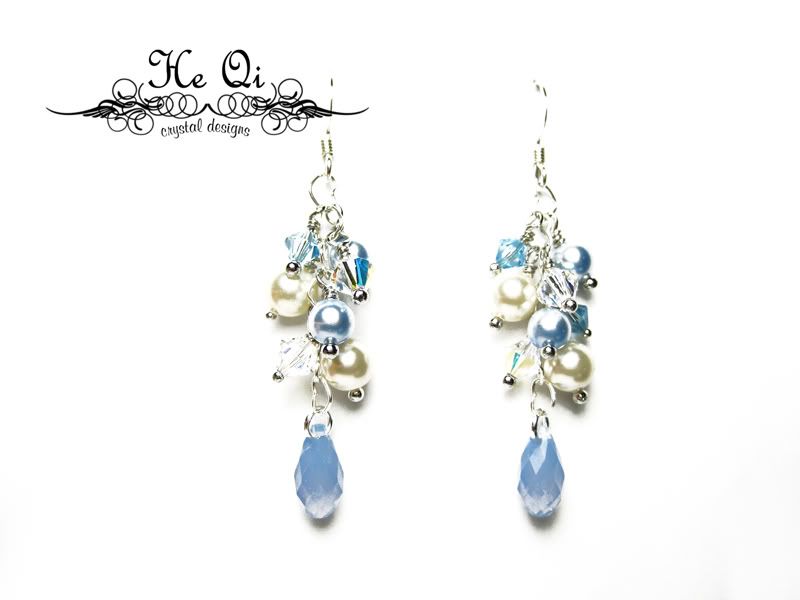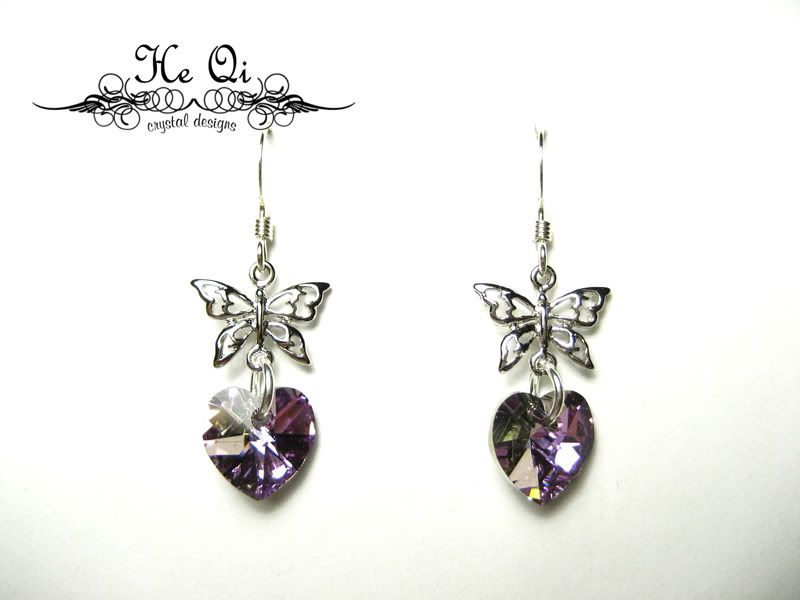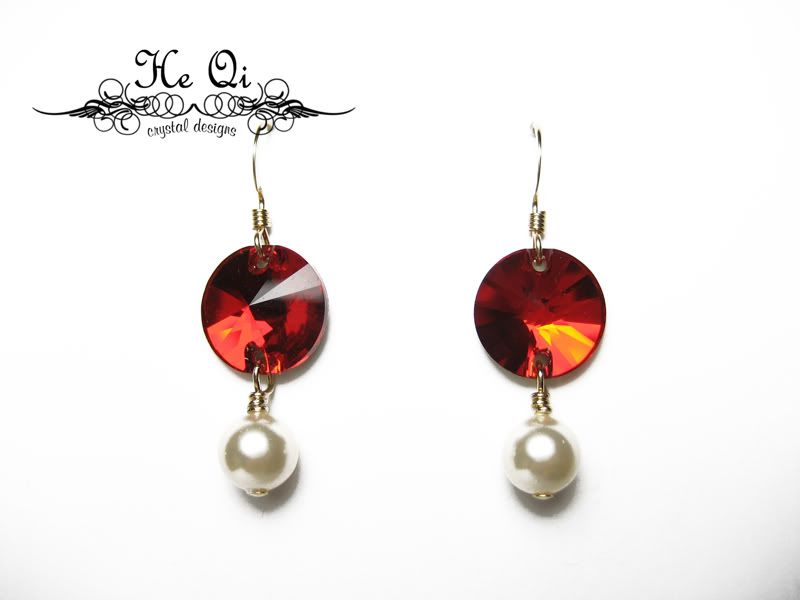 Don't forget to
visit the official HQCD website
And tell your friends!
** I noticed I've reached 500 followers-- WOW! GIVEAWAY TIME :D
** Also reached 600 sales on my ecrater site, another reason to celebrate!
See you all soon. I promise I'll have more time for blog reading and responding after next Friday!
Hope you all are having a wonderful week so far.
love,
Lisa
heqicrystaldesigns@hotmail.com
Custom Orders always welcome =)