So who has already seen Eclipse? ;) How was it? I'm not a hardcore Twilight fan, so I'm not sure if I want to see it in theatres or just wait till it comes out on DVD-- I did read the books, but the movies, unfortunately, did not suit my taste :(
Anyway, congrats to
Chanthida
!!!
You've won a pair of ECLIPSE earrings!
Please email me at: heqicrystaldesigns@hotmail.com to redeem your earrings!
Continuing with the Vampire theme, I've made a pair of "Vampiress" earrings: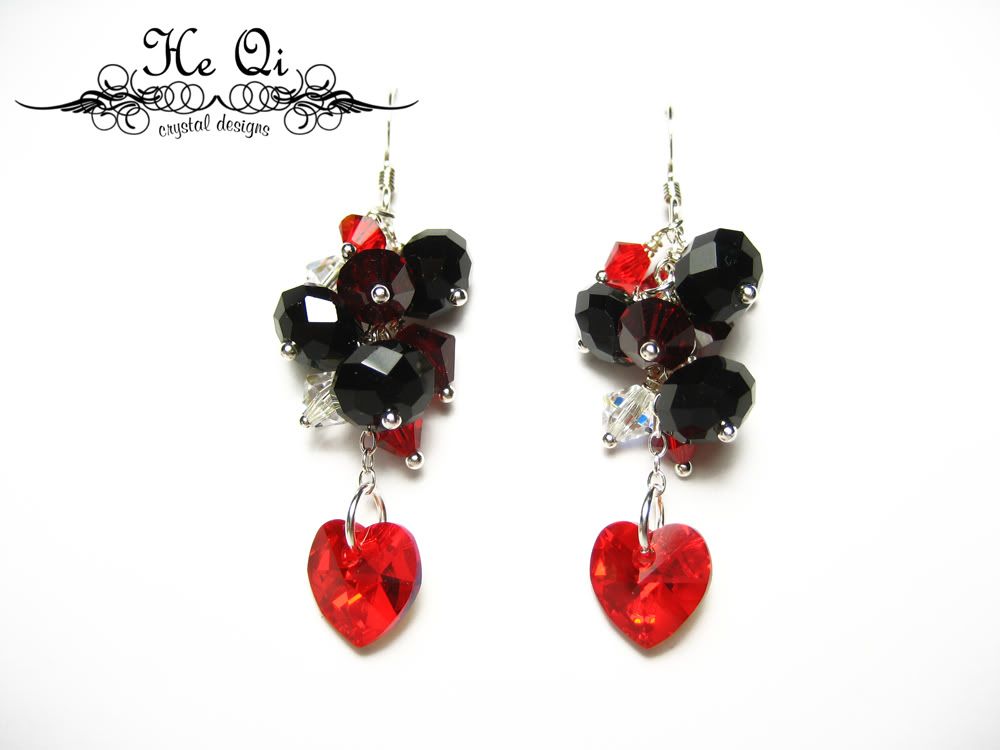 And a Fancy Vampire Desire, only ONE, though, sorry!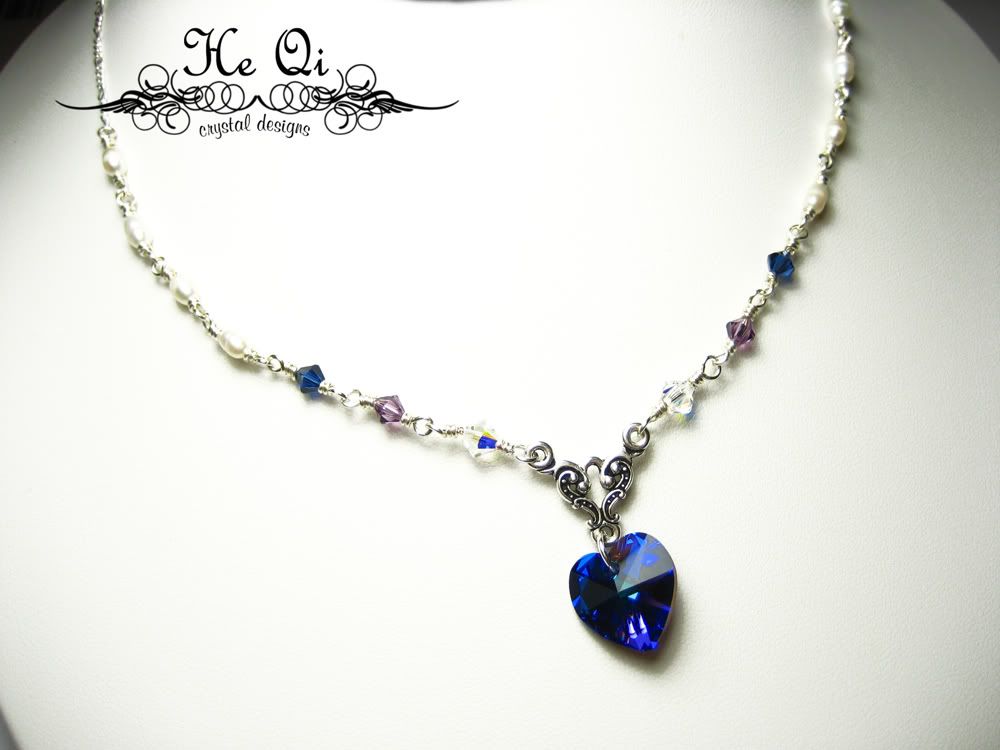 Some summer nautical earrings: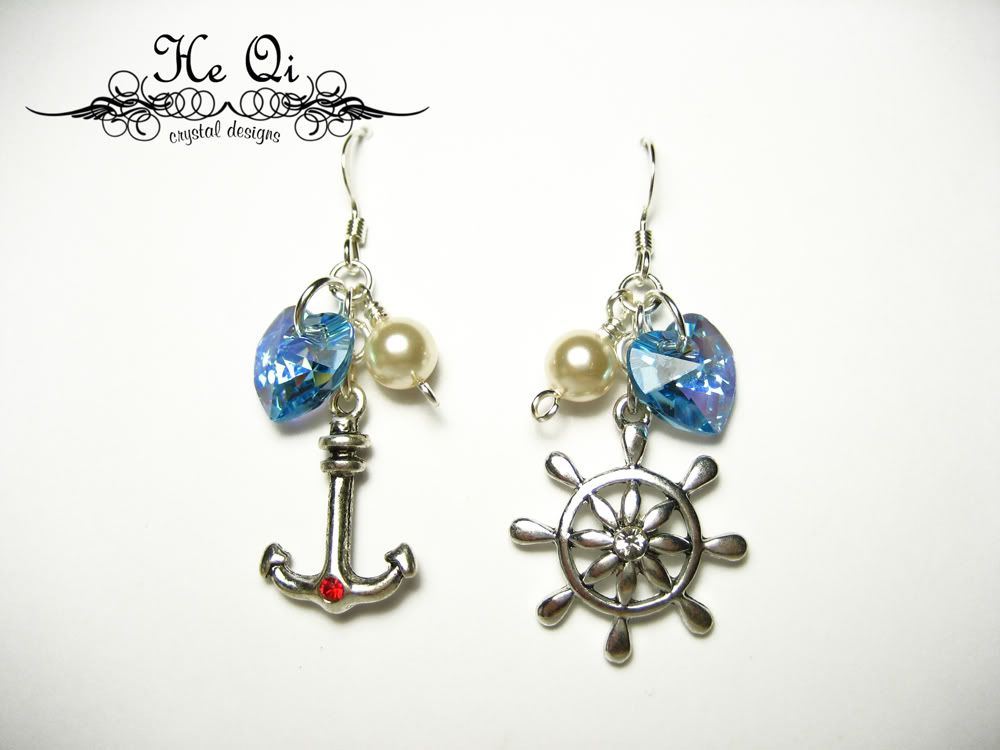 And finally, for those of you who knew me from Soompi, you'll know that I used to sell a BUNCH of various double-eyelid making products such as glues and tapes. I'm always on the lookout for newer and better alternatives to creating a natural double eyelid. Currently, I rarely use the tapes anymore because my eyelid is pretty much permanent.
For a while, my HG double eyelid product was the D-Up Eyelid Tape (double sided tape) from Japan. My only complaint about that tape was that it's too thin, and did not create the larger crease I was looking for.
... then... I came across the VERY new Eye Charm Double Sided Magic Eyelid Tape by Eye Charm of Korea. You guys may be familiar with the name-- they're probably like the #1 double eyelid tape company in the world or something. The tape is excellent quality, and great value.
You can find more details on the tape on my website
HERE
.
To give you guys an idea of how it works...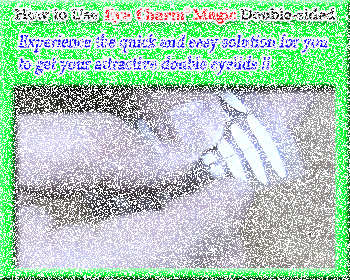 The best part is that it's VERY easy to use, and pretty much invisible.
I contacted the manufacturer directly, and obtained permission to sell these tapes on my website.
Conventional eyelid tapes VS. new ones: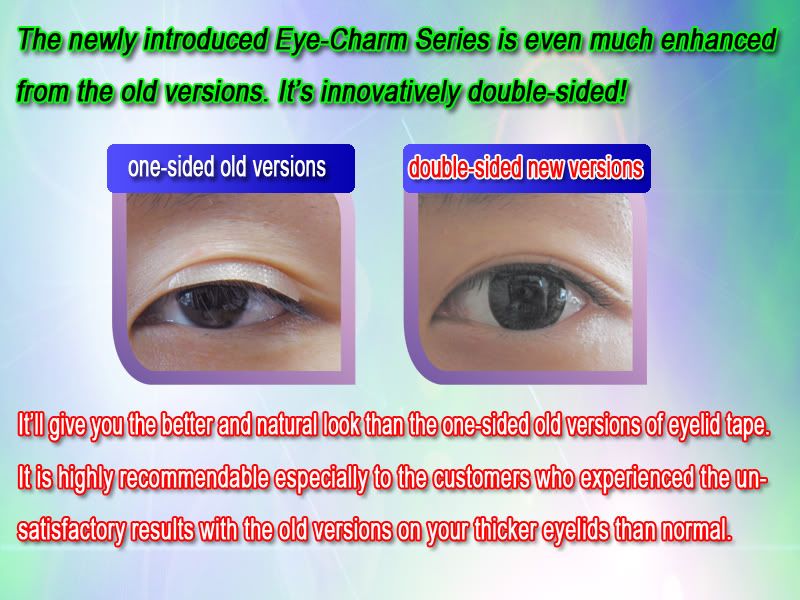 Examples of ppl using Magic Eye Charm

Also selling some fashion tape (double sided tape)-- helps to keep your dress/whatever lowcut shirt you have, in place!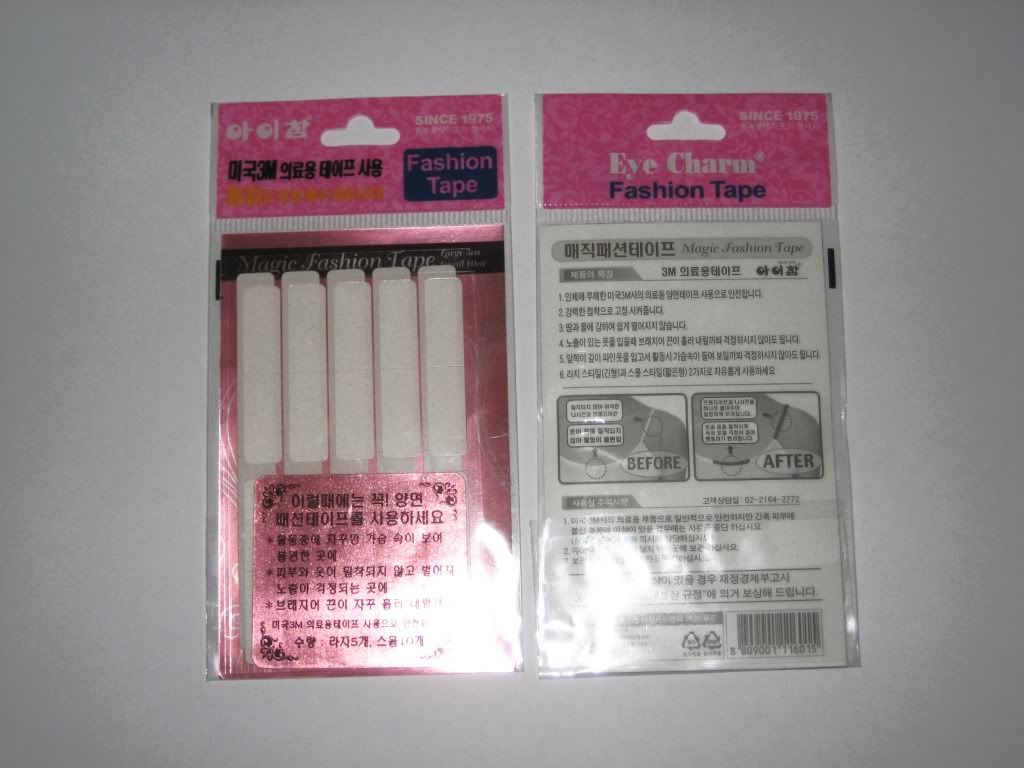 Okay, I'm off to Yosemite for the weekend! Hope you all have a wonderful 4th of July =) I'll bring back some photos =)
- Lisa
heqicrystaldesigns@hotmail.com
SHOP HQCD