Last summer, I found a jeweler in Shanghai who makes these high quality royal crown charms, and have been asking my relatives to get some for me whenever I can. These crowns are plated with rhodium, and have a cubic zirconium crystal on the inside. I've seen similar charms around, but none as high quality. Once you actually see and touch the piece, you'll realize how well-made it is =)
A bracelet;
"Hime in Purple"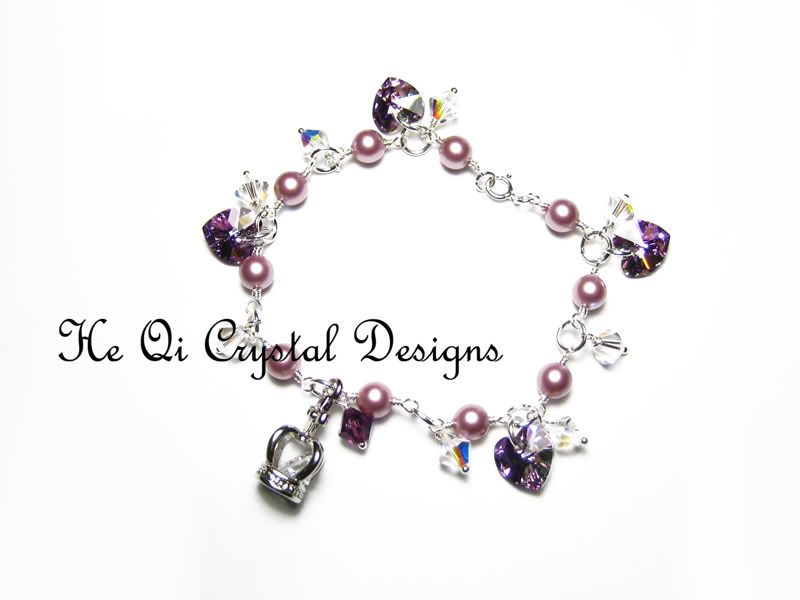 All the things a princess (*ahem, such as yourselves) would desire; the royal crown, love, pearls, and crystals.
I was feeling the crown motif today, so here are some threaders (only one pair left) with a different motif I bought at the same store =)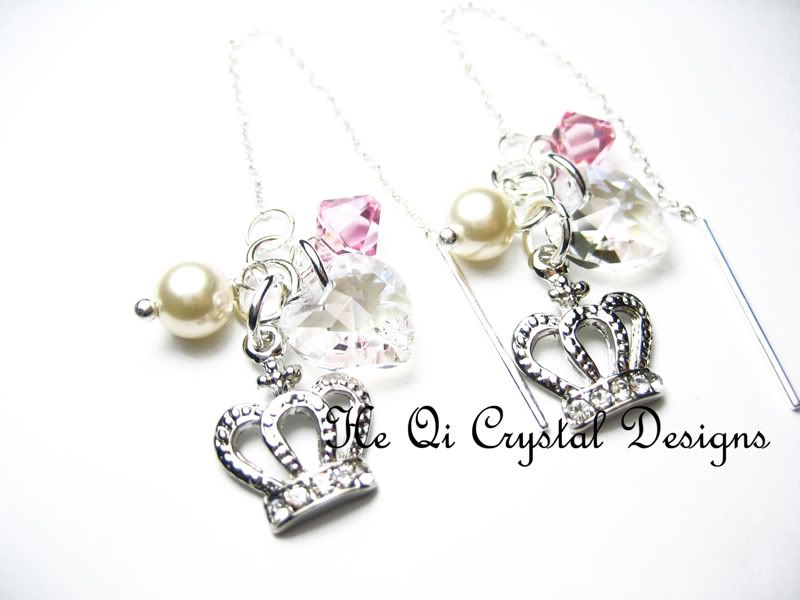 I'm also selling a Princess/Romantic style black rose mirror in my shop right now: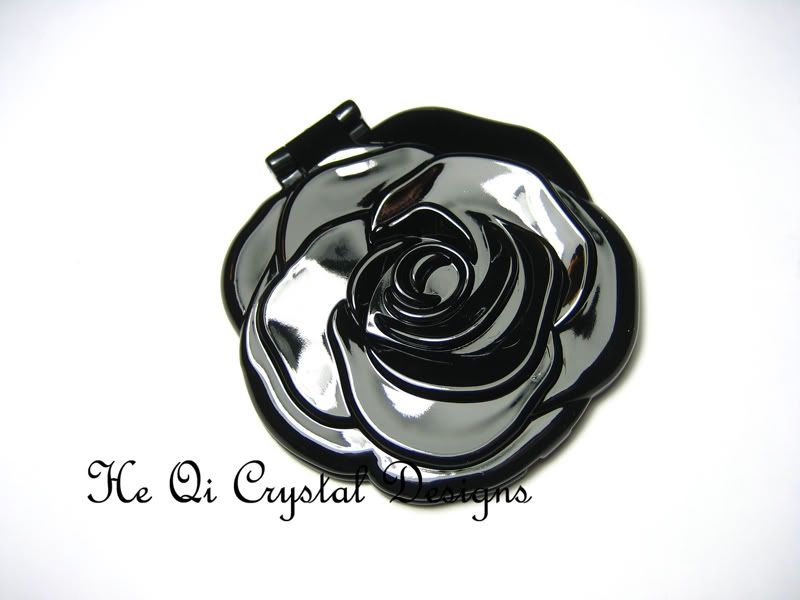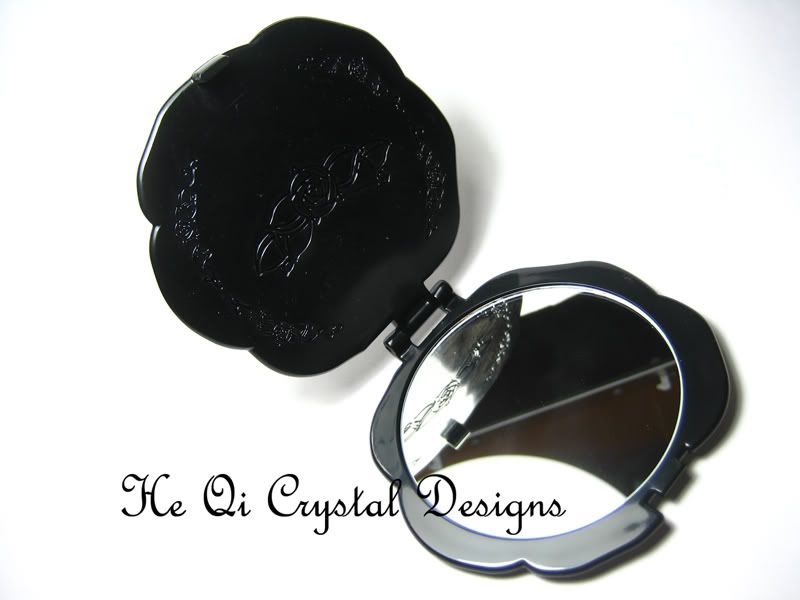 Brand new, imported from Japan.
Get it
HERE
.
And an eyeshadow palette is also for sale! It's by Cameleon Cosmetics, and I've never heard of them, but the colors are beautiful, and suitable for many occasions.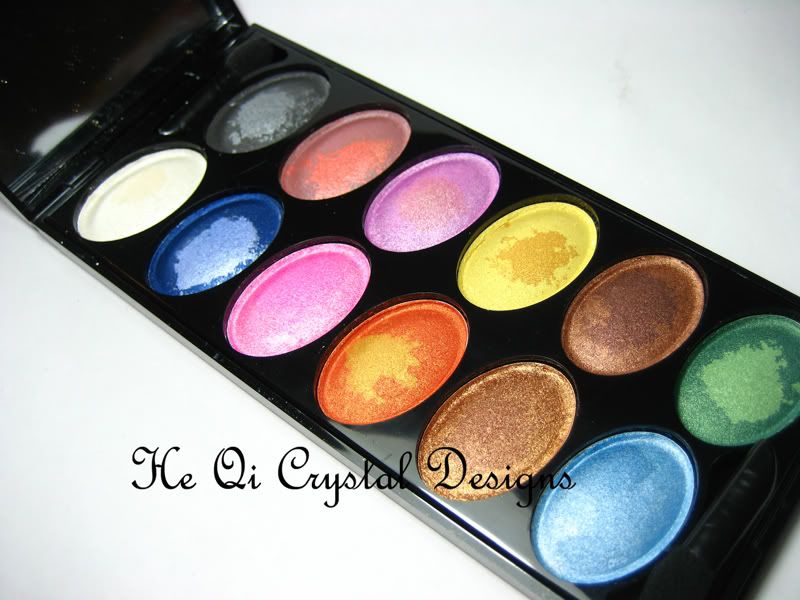 Imported from Hong Kong
More info
HERE
.
I'm also trying something new as far as advertising goes... I put together these HQCD Advertising Kits and was wondering if anyone would be interested in helping HQCD out with advertising =)
Kit Includes:
- 10 x oversized post cards
- 10 x business cards
I'm thinking of sending these off to whoever is interested in helping HQCD advertise. You can post these up on your local starbuck's or tapioca express's bulletin boards, salons, malls, school, universities, wherever. The possibilities are endless!
If you're interested in obtaining an advertising kit, please EMAIL ME (heqicrystaldesigns@hotmail.com) your full name and shipping address. Please title the email "HQCD Advertising Kit".
* You'll get a coupon to use at HQCD for helping me out =)
And, ANYONE can help, regardless of age or location!
Till next time,
Lisa
SHOP HQCD
heqicrystaldesigns@hotmail.com