I'm using Valentine's day as an excuse to use as many hearts in my work as I possibly can. Here are a couple of piece I've been working on for a while, and decided to take photos of them and put them up for sale today!
My favorite piece from the batch: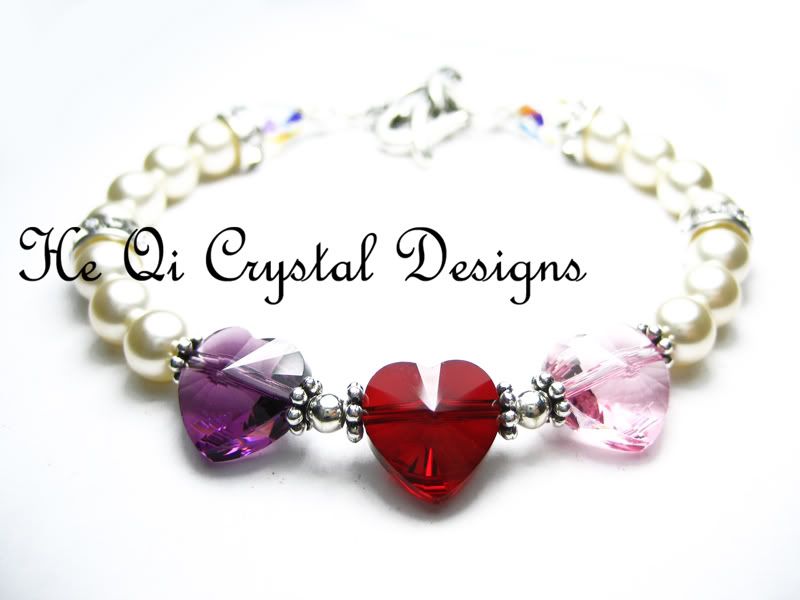 Cluster Bracelet! So many hearts...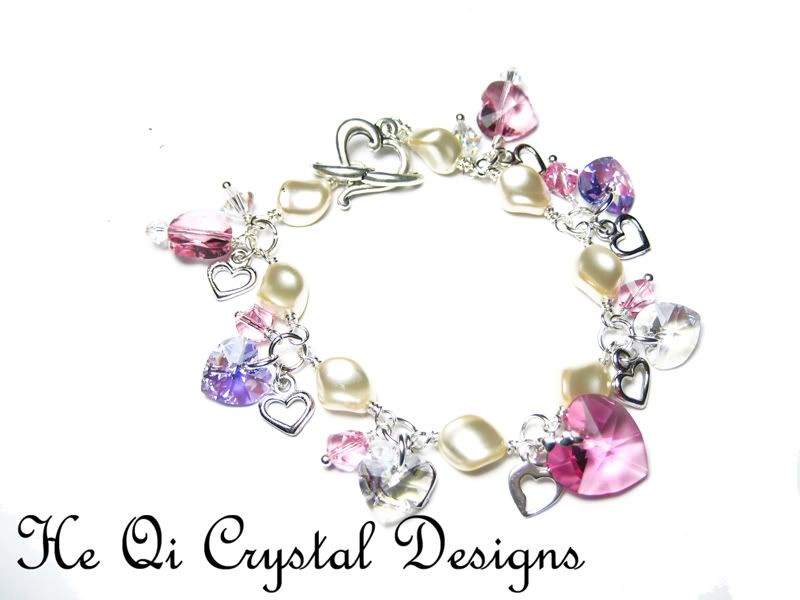 I'm generally more hesitant about making really elaborate bracelets-- what if no one likes them? But the response seems to be good so far-- I'll try to make more for you.... given that there's time =)
A $20 Valentine Special!
These are made with 14mm and 10mm hearts: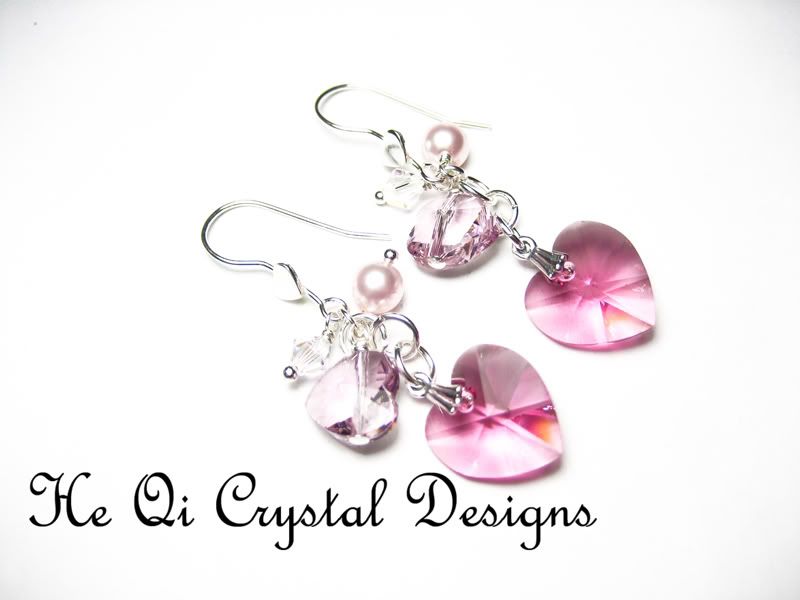 A bracelet where you can choose the color of the heart: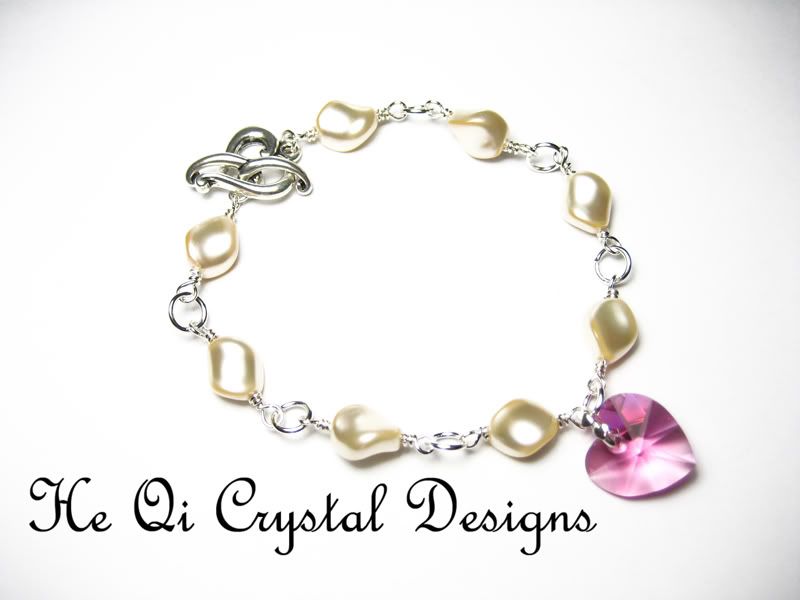 A classic, and only $20! It's all hand-wire wrapped with sterling silver wire.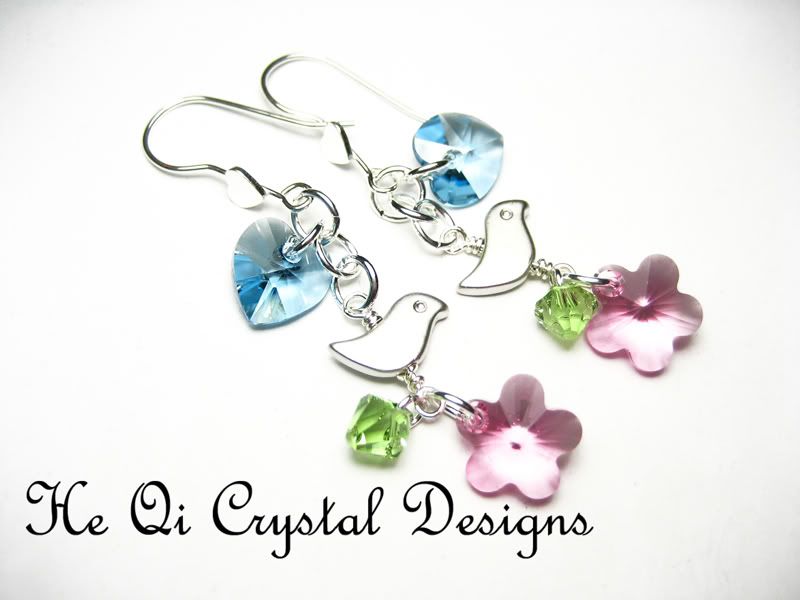 Don't these birds remind you of the Twitter birdies?
Inspiration for recent pieces have been spring colors... all the beautiful, bright blues, pinks and greens!
Self Advertising: (Spread the word!)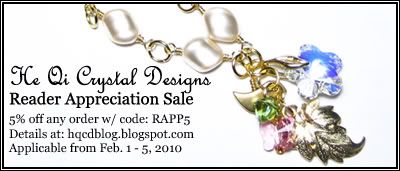 DETAILS HERE
Additional 10% off CLEARANCE items, two days only!
Feb. 2 - 3, 2010
Use Code in Comments:
CLCOUT10
Your discount will be REFUNDED back to you, after payment has been made through link that will be emailed to you by e-crater!
Please check out the
CLEARANCE
section!
Shop HQCD
HERE
Email Lisa: heqicrystaldesigns@hotmail.com
love,
Lisa